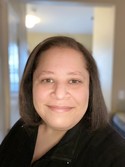 If you are like me, you have wondered and contemplated buying one of the e-readers on the market, but have yet to make the plunge for various reasons. To help you in your hunt, I have evaluated a bunch of the best features of the various e-readers on the market.
First, there are features that technology and competition has given every reader:
-They now all use e-ink technology, which helps the text you are looking at look like a real book page. The problem for some – there is no backlighting and it will not have the look and speed of other electronic devices, like your iPhone;
-There is at least a 6″ display screen for the standard e-readers. The pocket e-readers are smaller of course, and Kindle is trying to put distance between them and everyone else with a new bigger display screen, but more on that later;
-They all have a light weight of about 10-11oz and are less than .05″ thick;
-Lastly, they all have some adjustable features, such as changing the font size to make it more comfortable to read.
And now for the differences-
I start by examining the new e-reader from Barnes & Noble, the nook. The basic lowdown on specs can be found below. What I want to focus on is the differences that make the reading experience different than that of the Kindle or Sony Reader.
This October, Barnes & Noble introduced what may perhaps be the closest competition to Amazon's Kindle. The best feature of the nook is its touch screen. The nook has a color touch screen and has a virtual keyboard if you need it, a difference from Kindle's stationary keyboard. The nook also allows you to flip through a book's cover art in color, something else the Kindle does not focus on. This makes the nook sleeker and takes away the extra frame.
One foot note to the touch screen however – it's only available on the color part of the screen. In other words, you can flip through your menu and options in color and with a touch, but you can't touch the text screen or turn the pages with just a touch. Sony keeps ahead of the nook here- you can turn pages with just a touch on their e-reader, but their options and menu is all in black and white.
Another great feature of the nook, is that it is wireless and uses AT&T's 3G wireless network. Barnes & Noble's stores also allow complimentary Wi-Fi in their superstores.
The nook is also great for readers who like to trade books with friends and family. It allows a reader to lend a book free of charge to someone else for up to 14 days. What if the person you want to lend the book to doesn't have a nook? No problem- books can be sent to someone's iPhone, iPod touch, select BlackBerry and Motorola smart phones, or a PC or Mac with the free downloadable Barnes & Noble eReader software. And no awkward asking for your books to be returned, as after 14 days your book comes back to you. Kindle users can in some cases share items, but it involves sharing accounts and you may not be up to having some you don't want on your Kindle account.