Friday night and it's an author book signing night! And best of all, they had CAKE! Okay, maybe I'm a bit harsh, but let me tell all the authors touring out there, cake works! Have a signing, get the baby bottles of water and a HUGE cake. You'll get people out of the woodworks. Honest!
So, on a warm Friday night in June, we went to Legacy Books to meet the other half of Claire Avery. For background, Claire Avery is an author duo, two sisters: Michelle Poché and Mari Hilburn. Both sisters live in the area, which makes the cake more convenient. Am I talking too much about the cake? It was delicious by the way. A flat cake with two layers, very light and fluffy and Gwen gave the icing a thumbs up. She started checking out my slice to see if there was any left! She's addicted to icing! But back to Claire Avery.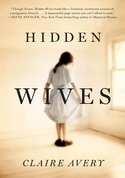 Michelle is a screen writer and has worked in Hollywood as well as in Texas, Mari is an attorney. They left the chill of Chicago and settled in Texas, a familiar story for some of the people I know including me! It is warmer here and very friendly! They became interested in the story of the children of polygamy after watching an HBO movie and did their research into the young brides and lost boys. Although they did not talk to any people still in the FLDS (Fundamental Church of Later Day Saints) they did talk to many people who escaped and some of the support groups that help them. In fact, they have two endorsements from people within the support organizations for HIDDEN WIVES.
HIDDEN WIVES is a novel about two young girls in Utah's secret polygamist Blood of the Lamb community, similar in some ways to the HBO series Big Love (starring Bill Paxton a native of Fort Worth), The sisters are expected to marry within the community and their journey is very emotional and gripping. It's a story that has also played out in the news over the past few years, terrifying to realize it happens in the 21st century in the United States.
The only thing that confused me is both Michelle and Mari are so upbeat and positive, how did they manage to write about such dark material? They stated that some of the chapters made them cry! Which is a good sign — if the authors are emotionally moved, then chances are excellent the reader will be as well!
We bought two copies of HIDDEN WIVES so TWO lucky winners will get a chance to discover the gripping store by two very lovely ladies! Just comment here…
And later today, we're having our annual Boas & Tiaras Tea. It's bound to be a blast, we've got great authors (Dakota Cassidy, Michele Bardsley, Claire Avery, Rosemary Clement-Moore, Kimberly Frost, and Jaye Wells) visiting with us as well as lots of readers! We'll post photos as soon as possible.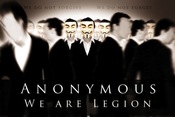 Until next time…Get out there and READ a book…
Sara Reyes
DFW Tea Readers Group
Join us at Readers 'n 'ritas November 12-14, 2010! with Sherrilyn Kenyon and more guests
See you on the Twitter (@FreshFiction)