Holiday season always makes me think about the best times I had, the memories last, hopefully for a lifetime. I surely don't remember very many toys I received as a child, maybe I didn't get any? Except the game of Life from my uncle when I really wanted a Barbie doll. I never did get Barbie but I did play Life for many years through my teens. Maybe my uncle made the best choice. I remember my mother was so sad that as the oldest I let my disappointment show. It did teach me something, to never expect something as a gift, that being a role model had its downside, and to always accept graciously. I think I was about 10 that Christmas, and both my mother and uncle have passed on, but their Christmas memory lingers as long as I live and can tell the story.
This year my family decided to forgo presents at Christmas but instead go on a family vacation together. It is our first family vacation in eight years and I blame Harry Potter. The opening of the Harry Potter park in Orlando pushed each of us, except my husband who is not a HP fan, to want to go. We thought we'd be able to check out Universal when RWA National, a yearly conference I must attend for business moved to Orlando, but alas, mixing business and pleasure doesn't always work as planned. So when an opportunity to go back to Orlando in early December was dropped into my lap, I decided we really could go and it would be our Christmas presents to each other.
Each member of the family gets one day to do whatever they desire, and everyone else MUST go along on the day without complaint. Hmm, that could be a tough one since like every other family we don't all share the same tastes and my in-laws live in Orlando. Sticky. And Gwen has strong memories of going to Cape Kennedy, bored out of her mind. But unsurprisingly each of us has a good memory of time we spent in Florida and were ready to make some new memories.
Daniel wants to go find the houses where we lived 26 years ago and where he went to elementary school. Gwen wants to go behind the scenes at Disney. Tom wants to watch fireworks and get warm. I hope it's warm for him. And I want to make some memories…and see Harry Potter world.
So I really think the idea of giving each other memories lasts more than a physical present. Since for us it involves doing a day without complaint, my mother is probably happy I learned a lesson I practice to this day.
So what are some of your best (we'll give the bad ones a miss) memories of the holidays?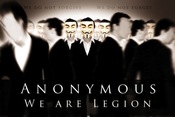 Until next time…
Get out there and READ a book…
Sara Reyes
DFW Tea Readers Group
Join us at Readers 'n 'ritas November 11-13, 2011! with Vicki Lewis Thompson, Marie Bostwick, Jane Porter and more guests
See you on the Twitter (@FreshFiction) and Facebook.com/SaraReyes and Facebook.com/FreshFiction.
PS: We've got more books to give away on Fresh Fiction. Two commenters will win a bundle each. Everyone LOVES free books!