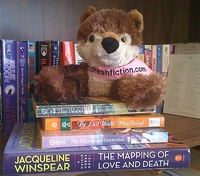 On Sara's Bookshelf: Mary Balogh classics and latest from Jacqueline Winspear
Last week I whined, moaned and generally threw a fit over something that usually doesn't bother me too much — reading a series out of order. And let me tell you, my friends and acquaintances heard it over and over. I was SO unhappy and felt the need to share. Aren't you lucky you only had to read about it? Trust me, you should be! But during all my whining I must admit that I continued to read Christine Warren's books. I've now finished all that are available (still missing the two which were released as e-book and not yet "rewritten") and I've got some semblance of order in my mind. I've also had a few good hours of reading enjoyment. And in the end, isn't that what is important?
But my moaning to others brings to mind, how do you feel about books that are initially issued in a format and then re-written or expanded into another format and you as the unsuspecting reader purchase said "new" book? Are you upset? Do you take it in stride? Happy to have more material? Or do you feel the original is enough, thank you!
The topic came up at book club and it's been something I've stewed over for years. It's not anything new with the popularity of ebooks, many previously published series books have been expanded or updated and have new titles slapped on them and issued as "new." For those of us who had read the original this is very aggravating and annoying, for those who never read the original, it's no big deal. However, it will happen to them. History does repeat itself.
So, if something is "updated" do you want to know, say, on the copyright page? The back cover? The front cover? Clearly listed on the author's website? Or do you just not care?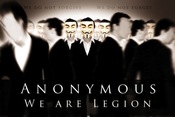 Until next time…Get out there and READ a book…
Sara Reyes
DFW Tea Readers Group
Join us at Readers 'n 'ritas November 12-14, 2010! with Sherrilyn Kenyon and more guests
See you on the Twitter (@FreshFiction)
PS comment and you could win signed books in this weekend's blog contest. Two WINNERS!!!
PSS a big thank you to all who helped me try to piece together a reading order of Christine Warren's Others books. I won't say we achieved complete success but we've made a serious and workable dent!