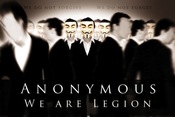 Book club dynamics. Hmm, interesting topic. This past Wednesday I realized we've been meeting at my house for four years. A long time but something has evolved. As people come and go we have a core group of women who monthly come and spend three to five hours every third Wednesday at my house. First putting together a meal, followed by eating, followed by a talk with an author on a speaker phone then followed by lots more time "visiting."
I also watched as the dinner was put together. We've been meeting so long it's like a family: everyone assumes a role, chore and position. And you don't mess with the status too much. We've had new people come every month, so we have a "hostess" who makes them feel at home and puts a drink in their hand. Also gets them out of the temperamental chefs way. (I say this with GREAT affection, so if you're one of those temperamental chefs you will NOT kill me in the near or far future! okay?) I've learned my place is to sit at the breakfast table aka my office desk and observe. I no longer make any comments about the cooking, as I value my life and enjoy the food too much!
After the food is assembled we sit down. We have to be eating by 7:15 because the author will call at 7:30 and it's so impolite to talk with your mouth full or to try to converse over clicking flatware and plates. Those phones pick up everything! We have the author talk down to a science as well: introduction, summary of book, prepared questions, general conversation, and closing. Then we finish eating, have the dessert and coffee, a refill of the glasses and settle in to talk or what my mother and grandmother would call 'visiting."
We talk about the author and their books. What we liked, didn't like. What the author said that may change our perceptions and whether we agree or not. Did I mention some of us are contrarians. We always have copies of the author's books on the table, so they'll get passed around and more comments pursue. Then eventually we get to our lives! That's always interesting. Then a bit more coffee, talk about future and it's 10pm and time to go home…or in my case, to clean up.
All this became relevant because our author guest this week, Laura Griffin asked about our club. What we do at meetings, how we're organized, pick books and generally curious about our set-up. As I said, we're different than most in we never require the members to read the book. I know enough will to have a lively discussion, besides it's certain that the members who suggested this author and are required to prepare questions will have read the book. Plus we ask for author suggestions a couple of time a year so it's not as if we're coming into an author cold. And if the author is interesting (and who isn't talking about their "baby"), we'll go out of the dinner with converts who have been known to stop by a Barnes & Noble or Wal-Mart on the way home and buy her current book, they'll hunt down her last books and be sure to buy all her future ones. I've seen it happen over and over. And the author got to do her presentation in her jammies (possible) and with a glass of wine (we encourage it)! What a deal for both of us!
So, if you attend a book club, tell me what it's like, after all, we like to share stories, no? And as a special prize from our book club…I'll give away a brand-new copy of something in our treasure trove of new arrivals! Just enter here or better yet, leave a comment!
Sara Reyes
DFW Tea Readers Group
Join us at Readers 'n 'ritas in 2009!
Pre-Order WHISPER OF WARNING today, Laura's next book in the series and from what she told us about it, it's going to be a HIT!!!