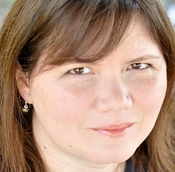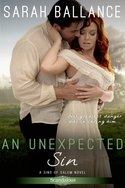 I'll be the first to admit a book set during the Salem witch trials doesn't exactly scream romance. For that matter, the setting doesn't even whimper romance—at least not at first glance. I mean, there were hangings and rotting jail cells and constant fear—not just of the evil that supposedly lurked among the people of Salem, but of being accused of so-called affliction and being sent to die. This fear was tangible. It lived and breathed among these people as if it were one of their own, and I admit my initial draw to Salem had a whole lot to do with its dark history.
And I felt guilty.
Separated by both time and distance, my interest in the Salem witch trials wasn't purely for entertainment value, but I have to admit the cinematic appeal was there. The events themselves are so absurd that it's hard to equate them with reality. How could something like this happen? It seems unfathomable, but history is sadly full of these atrocities. There's no doubt they exist, but do they belong in romance? The answer is a resounding yes, and here's why.
When I began researching the Salem witch trials for my Sins of Salem series, I was nearly two decades removed from my high school study of colonial America, wherein the events of Salem's 1692 witchcraft hysteria had been reduced to a mere footnote. I didn't really connect with the personal aspect, and I dare say I wasn't alone. Most of the "images" in our textbooks weren't real people, but shaded drawings. I'm a generation removed from today's "selfie" culture, but even to us old fogies, the line drawings didn't cut it. The events might have been real, but the people? They weren't mothers and fathers, daughters and sons. They were names. Nothing more.
Writing Salem changed that.
As I penned the first book in my series, HER WICKED SIN, my perception shifted. No longer did these events belong to the distant past. No more did they happen to anonymous people. As an author I spent countless hours living those dark days through my characters. I knew their fears and experienced their disbelief. When the accusations became horribly real and the threat loomed, my heart stumbled into a frightful, desperate cadence alongside theirs. I'll never step foot in 17th century Salem, but in some small way I've been there and I've brought something back—something I hope my readers will also carry with them: the experience.
Salem's witch hunt is more than just a terrible event that tends to get a lot of play on the History Channel each October. It was a time in which people (or the lucky ones who survived) lived. They loved, they lost, they feared, and they had stories. Looking back, it was a relatively brief, terrifying period, but for those who were there, it was so much more. Not just death, but life. And through the pages of my new release, AN UNEXPECTED SIN, and the rest of the Sins of Salem series, I hope to connect readers to what's largely been left out of the history books.
To the romance.
Comment to win a copy (ebook) of AN UNEXPECTED SIN
To comment on Sarah Ballance's blog please click here.