1–What's the name of your latest release?
The Land Beneath Us
2–What is it about?
In 1943, Private Clay Paxton trains hard with the US Army Rangers at Camp Forrest, Tennessee, determined to do his best in the upcoming Allied invasion of France. With his future stolen by his brothers' betrayal, Clay has little to live for. Leah Jones works as a librarian at Camp Forrest, longing to rise above her orphanage upbringing and to find the baby sisters she was separated from so long ago. A marriage of convenience binds Clay and Leah together, but will D-day—and a foreboding dream—tear them apart?
3–What word best describes your heroine?
Poetic.
4–What makes your hero irresistible?
Clay's kindness and generosity and his sense of honor drew me to him. But what made me feel for him most was his sense of loss. His brothers betrayed him and stole his future, so he feels he has nothing to live for. Yet he's determined to make the most of his life.
5–Who are the people your main characters turn to when they need help?
Leah is young and innocent, and she finds a mentor-friend in straight-talking Red Cross volunteer Rita Sue Bellamy. Clay's best friend in the Army Rangers is Gene Mayer, and Clay tells him a lot—but not all. However, he finds he can tell Leah everything, especially in letters. Leah has also experienced great loss, but she's managed to keep a positive attitude, and Clay is drawn to this.
6–What do you love about the setting of your book?
Settings, plural! The Land Beneath Us starts in Tullahoma, Tennessee. Leah remains there, but Clay transfers all over the country in Army Ranger training, then to England, and finally to Normandy for D-day. I loved getting to know the small Southern town of Tullahoma, and I always love an English setting as well. I was privileged to tour Tullahoma, England, and Normandy while writing this story.
7–Are you a plotter (follow an outline) or a pantster (write by the seat of your pants)?
I'm a plotter. Far-to-the-end-of-the-spectrum plotter. I make character charts and plot charts and scene outlines. Before I start my rough draft, I know my story and my characters very well. The outlining process is time-consuming, but the rough draft flies by, and the editing is a breeze. I do find surprises when writing my rough draft though—and I love that!
8–What is an ideal writing day for you?
I'm not a morning person, and afternoons and early evenings are my peak times for energy and creativity, so I work around that. In the mornings I take care of errands, emails, social media, business, and nonfiction article writing—anything that doesn't need creativity. Over lunch I read research books. Then in the afternoon, I write. This includes outlining and editing, depending on where I am in the process. I write straight through until my husband comes home from work.
9–Do you listen to music while you write, need total silence, or do you have the TV on?
Silence is best for me. When music is playing, I find myself humming or singing—I concentrate on the music, not the writing. However, I can get a fair amount of work done in public settings. I'm an empty nester now, but when my kids were home, I used to write at the soccer field, the karate studio, and the doctor's office.
10– How do you approach research?
Since I write fiction set in World War II, research is an enormous part of my writing process. When I first started writing about the era, I started with general books about WWII, then focused more specifically on aspects needed in my story. I have a system that works, based on documentation and organization, so I can find things quickly when needed. For The Land Beneath Us, I learned about the US Army Rangers, libraries in WWII, and pregnancy and baby care during the 1940s—and a lot more!
11–What is your publishing journey story?
That was a roller coaster ride. I never planned to become a writer. I majored in chemistry and became a pharmacist. Then one morning a story idea gripped me and wouldn't let go. Six months later, I had a mess of a 750-page (!!!) contemporary romance—which will never and should never be published. That story served a great purpose though. I began attending a writers' group and writers' conferences. Three years later, I started submitting to editors and agents. After five years of rejection letters, I received a contract for my first novel, A Distant Melody. Now my twelfth novel is releasing. It's an incredible blessing.
12–Do you have critique partners/writing groups you want to give a shout-out to?
I do! My critique partners are Marcy Weydemuller, Sherry Kyle, Lisa Bogart, and Judy Gann. They each catch different things, and I love working with them. I also belong to American Christian Fiction Writers (ACFW) and Christian Authors Network, which are very supportive. I've also found my people at writers' conferences, especially Mount Hermon Christian Writers Conference, West Coast Christian Writers Conference, and ACFW.
13–What're the most frustrating things about being an author?
For me, it's being pulled in multiple directions. Social media, articles, publicity, writing—having to drop the thing I'm working on to attend to something more urgent. It doesn't fit with how my brain is wired. That's one reason I segment my day with business and social media and articles in the morning, and working on my novel in the afternoon. That helps with the "stealing from my novel writing" feeling. Also, I have charts and spreadsheets to keep track of the long to-do list so nothing falls through the cracks.
14–What's your favorite scent?
Hmm. I had to think about that. I adore the smell of gardenias. But if I'm hungry, Chinese food smells like heaven itself.
15–What movie will you watch no matter what if it's on TV?
I don't have one. My husband controls the remote—ha! I am extremely partial to the BBC version of Pride and Prejudice, and anything starring Jimmy Stewart or Cary Grant.
16–Do you like breakfast, lunch, or dinner best?
Dinner. Breakfast is just cereal or a bagel, and lunch is leftovers, but dinner I get to cook, which I really enjoy.
17–What's one thing you wish you knew more about?
Playing the piano.
18–What's the silliest thing you've recently done?
Ran across a field like Maria in The Sound of Music while my friend filmed it with her drone.
19–What can readers expect from you next?
My next novel will be published in early 2021. It follows an American foreign correspondent and an American graduate student in Nazi Germany in 1938, before World War II begins. It's been an exciting story to write!
20–How can readers reach you?
I love connecting with readers! Please find me online and say hello.
Website: http://www.sarahsundin.com
Facebook: http://www.facebook.com/SarahSundinAuthor
Twitter: http://twitter.com/sarahsundin
Instagram: https://www.instagram.com/sarahsundinauthor/
Pinterest: http://pinterest.com/sarahsundin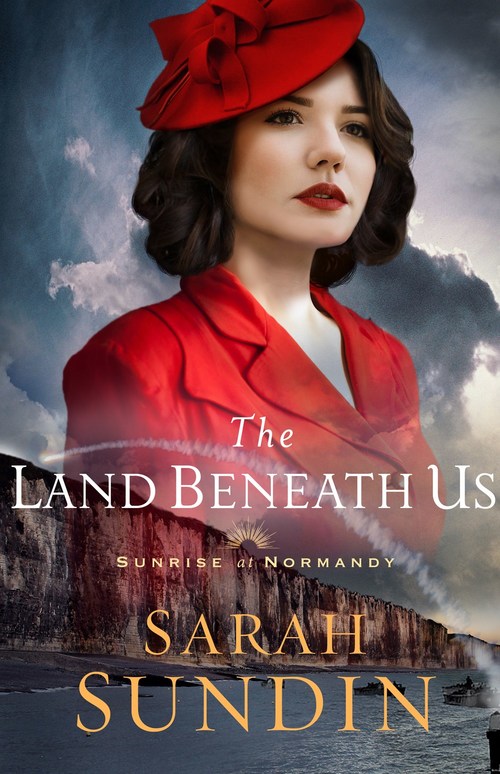 In 1943, Private Clay Paxton trains hard with the US Army Rangers at Camp Forrest, Tennessee, determined to do his best in the upcoming Allied invasion of France. With his future stolen by his brothers' betrayal, Clay has only one thing to live for–fulfilling the recurring dream of his death.
Leah Jones works as a librarian at Camp Forrest, longing to rise above her orphanage upbringing and belong to the community, even as she uses her spare time to search for her real family–the baby sisters she was separated from so long ago.
After Clay saves Leah's life from a brutal attack, he saves her virtue with a marriage of convenience. When he ships out to train in England for D-day, their letters bind them together over the distance. But can a love strong enough to overcome death grow between them before Clay's recurring dream comes true?
Romance Historical | Inspirational Historical [Revell, On Sale: February 4, 2020, Paperback / e-Book, ISBN: 9780800727994 / eISBN: 9781493421299]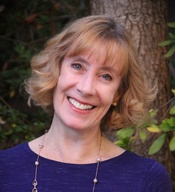 Sarah Sundin is the author of The Sea Before Us and The Sky Above Us, as well as the Waves of Freedom, Wings of the Nightingale, and Wings of Glory series. Her novels have received starred reviews from Booklist, Library Journal, and Publishers Weekly. Her popular Through Waters Deep was a Carol Award finalist, and both Through Waters Deep and When Tides Turn were named on Booklist's "101 Best Romance Novels of the Last 10 Years." Sarah lives in Northern California.