University of Munich
Munich, Germany
March 28, 1938
After the professor departed, Peter Lang checked his watch. The reporter would arrive in three minutes if she were the punctual sort. He closed his logbook and filed it away.
His friend George Norwood, bureau chief for the American News Service in Berlin, had called to say he'd given Peter's number to a firebrand female reporter who didn't know her place. George was heaping on assignments to keep her out of trouble.
"Good luck." Peter closed his file drawer. By definition, troublemakers made trouble.
"Entschuldigung?" A slender brunette knocked on his open door. Not a pretty woman, but . . . arresting. "Professor Peter Lang?"
"Just Mr. Lang until I receive my doctorate," Peter said in English, and he strode over. She had a firm handshake born of working in a man's profession, no doubt. "You must be Miss Firebrand."
Medium-brown eyes looked up at him, lit by intelligence and humor. "My reputation precedes me."
What had he said? "Pardon?"
"My name is Evelyn Brand, not Firebrand, despite what Mr. Norwood says."
For heaven's sake. "My apologies, Miss Brand. I assure you, the mistake was mine, not George's."
"No need to apologize." The pleasure in her expression told him she'd probably repeat this story to all her friends.
"Please come in." Fumbling for the remnants of his manners, he motioned her inside. "Would you rather go outside? The weather is chilly, but I enjoy it that way."
"I do too, but I'd like to start in here. You can learn a lot about a person from his surroundings." She shrugged off her overcoat.
Peter helped her and hung her coat on a hook. "All right, Miss Brand. What can you learn from my miniature graduate student office?"
At his bookcase she pulled out a few volumes. She cut a stylish figure in a gray suit and a red blouse with a red belt around her waist. Her hat had a man's cut but with a feminine tilt, gray with a red bow. Even her shoes were gray and red.
Miss Brand slid a book back onto the shelf. "Your books tell me nothing that Nor—Mr. Norwood didn't tell me. You're studying the German language. But despite your recent arrival, everything is unpacked."
This could be interesting. "I don't procrastinate."
"A Dictaphone?" She stroked the machine with the reverence it deserved. "What for?"
"My research. I'm—"
"Ah, your research. You'll tell me about it in exceptional detail, I'm sure. But may I ask my questions first?"
He grinned. After the giggling junior year girls, Miss Brand was refreshing. "In my defense, I was answering your question."
She chuckled. "You were."
Peter leaned back against the wall and crossed his ankles. "Let the interrogation begin."
"Your chair is beside your desk, not behind it."
"I was meeting with a student."
"And you prefer a non-adversarial role. May I?" Miss Brand gestured behind the desk.
"Be my guest. Watch out for the exploding cigars in the top drawer."
She shot him a sly smile as she passed, dropped a red purse into his chair, and picked up a framed photograph from his desk. "Your family?"
"Yes."
"Well, aren't you all Aryan looking?" she said in a teasing voice, as she compared Peter to the photo. "All blond and—yes—blue-eyed."
"One hundred percent German."
"I'm 75 percent German, and I don't look like that. Let's see. You're the third youngest of four boys. You look about ten in this photo. Have you always worn glasses?"
"I was nine, and I've worn glasses since first grade when I couldn't see a thing on Miss Hathaway's blackboard."
Miss Brand squinted one eye at him. "Sometime between then and now, you broke your nose."
Peter sucked in a breath, hearing again how that fist had crunched into his face, feeling rough hands shove him to the floor, seeing more rough hands beat his father to death, while Peter had lain there, too much of a weakling to save him.
"Fraternity brothers?"
Peter blinked and forced his focus onto the young lady, who held up a photograph of Peter with his three closest friends in their fraternity sweaters. "Yes. Now all of us are in Europe."
"Nor—Mr. Norwood hasn't changed."
Peter stepped closer. "That's Henning—Baron Henrik from Denmark. And Paul Aubrey runs an automobile factory near Paris."
"That's you." She glanced him up and down quickly. "You've changed."
Meaning he wasn't a skinny weakling anymore. He'd made sure of that.
"You don't have a Boston accent like my bureau chief."
"I come from New York, the Albany area."
"No picture of a wife or sweetheart. Either you're unattached or you keep your wife's photo at home, the better to lure pretty coeds."
Peter heaved a mock sigh. "If only I were that scandalous. It would make a better story."
"It would." She scanned the office. "You're very organized. Alles in Ordnung."
Everything in order, as it should be. "Any more analysis, or shall we go for a walk?"
"A walk would be nice."
Peter helped her on with her coat, slipped on his own coat and hat, and led her down the hallway. "Now it's my turn."
"Your turn?"
He squinted at her pointedly. "You're from the Midwest, probably Chicago, judging by how you pronounce your Rs."
Brown eyebrows rose. "Chicago born and bred."
"You come from money, judging by your outfit."
Miss Brand wrinkled her nose. "Well . . ."
"But you're uncomfortable with being wealthy, which speaks well of your character, as does the fact that you chose a career rather than marrying your escort from your debutante ball."
"I didn't have a debutante ball." She looked quite pleased about that.
Peter pressed a hand to his chest. "And your mother was sorely disappointed."
Her mouth flopped open. "How did you . . . ?"
"Nor did you pledge a sorority."
The hallway emptied into the atrium with its dark marble pillars and high white dome. Miss Brand's heels clicked on the tiled floor, and she gave him a look both suspicious and admiring. "You could be a reporter, Mr. Lang."
He bent in a small bow. "I'll presume you mean that as a compliment and accept it as such."
© 2021 by Sarah Sundin. Published by Revell, a division of Baker Publishing Group. Reprinted with permission from the publisher.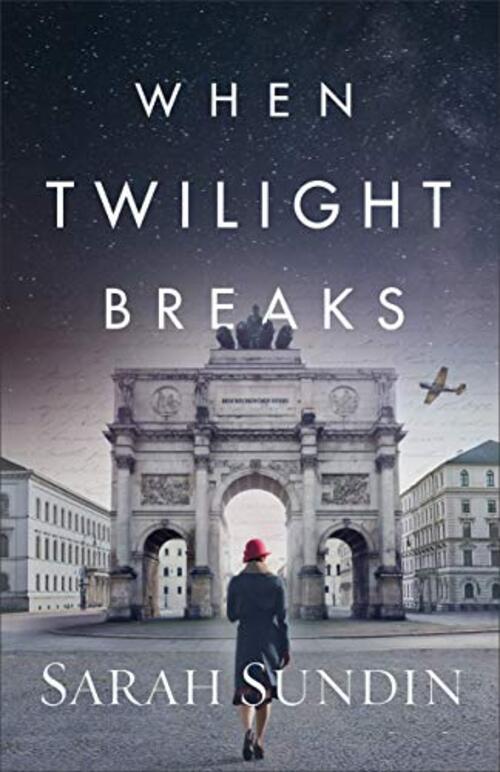 Munich, 1938. Evelyn Brand is an American foreign correspondent as determined to prove her worth in a male-dominated profession as she is to expose the growing tyranny in Nazi Germany. To do so, she must walk a thin line. If she offends the government, she could be expelled from the country–or worse. If she fails to truthfully report on major stories, she'll never be able to give a voice to the oppressed–and wake up the folks back home.
In another part of the city, American graduate student Peter Lang is working on his PhD in German. Disillusioned with the chaos in the world due to the Great Depression, he is impressed with the prosperity and order of German society. But when the brutality of the regime hits close, he discovers a far better way to use his contacts within the Nazi party–to feed information to the shrewd reporter he can't get off his mind.
This electric standalone novel from fan-favorite Sarah Sundin puts you right at the intersection of pulse-pounding suspense and heart-stopping romance.
Inspirational | Romance Suspense | Romance Historical [Revell, On Sale: February 2, 2021, Paperback / e-Book, ISBN: 9780800736361 / eISBN: 9781493428649]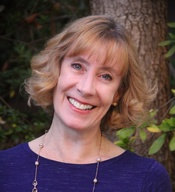 Sarah Sundin is the author of The Sea Before Us and The Sky Above Us, as well as the Waves of Freedom, Wings of the Nightingale, and Wings of Glory series. Her novels have received starred reviews from Booklist, Library Journal, and Publishers Weekly. Her popular Through Waters Deep was a Carol Award finalist, and both Through Waters Deep and When Tides Turn were named on Booklist's "101 Best Romance Novels of the Last 10 Years." Sarah lives in Northern California.