Instead of trying to find your perfect match in a dating app, we bring you the "Author-Reader Match" where we introduce you to authors as a reader you may fall in love with. It's our great pleasure to present Shannon Stacey!
WRITES:
More Than Neighbors is the first book in the Blackberry Bay series, about living, laughing, and falling in love in a small New England lake town.
ABOUT:
Writes fun and lighthearted romance novels, usually while wearing pajamas and drinking too much coffee. Loves going for long walks (but only through bookstores) and having long, meaningful conversations with her two dogs while the cat ignores her. Hobbies include watching too much television, decorating her planner with fun stickers, and pretending that tweeting about TV shows is actually part of her job.
WHAT I'M LOOKING FOR IN MY IDEAL READER MATCH:
Loves the sparks that fly when two opposites attract
Believes you can go home again, and you might just find love when you do
Loves children, adorable little dogs, and cranky cats who have no problem letting people know who's in charge
Enjoys meeting new people, especially if they have fresh, small-town gossip
Loves to root for a widowed single mother and a man trying to unearth family secrets falling in love with each other, even if they think they don't want to
WHAT TO EXPECT IF WE'RE COMPATIBLE: bullet points about what to expect once you become a fan
Relaxing visits to a small New England town
Characters you not only want to root for, but would love to sit around a campfire with—preferably with s'mores
Love stories filled with heart and humor
My promise that every story will end with a happily ever after
Blackberry Bay #1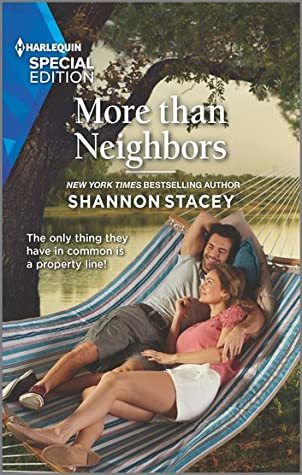 The only thing they have in common is a property line!
He's trying to uncover his past.
She's hoping for a brighter future.
Cam Maguire is in Blackberry Bay to unravel a family secret. Meredith Price has moved next door with her daughter. He's unattached. She's a widowed single mom. He's owned by a cat. She's definitely team canine. All these neighbors have in common is a property line. One they cross. . . over and over. And Cam thought he knew what he wanted–until his family's secret changes everything.
New York Times Bestselling Author
Romance Contemporary [Harlequin Special Edition, On Sale: June 16, 2020, Mass Market Paperback / e-Book, ISBN: 9781335894 / eISBN: 9781488069901]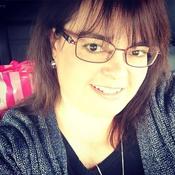 New York Times and USA TODAY bestselling author Shannon Stacey lives with her husband and two sons in New England, where her two favorite activities are writing stories of happily ever after and riding her four-wheeler. From May to November, the Stacey family spends their weekends on their ATVs, making loads of muddy laundry to keep Shannon busy when she's not at her computer. She prefers writing to laundry, however, and considers herself lucky she got to be an author when she grew up.