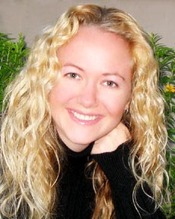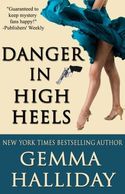 Chick lit is dead. Or so I as told three years ago when my published decided to put an end to my first series, the High Heels mysteries. The High Heel mysteries were a chick lit series about a fashion designer turned amateur sleuth who had a bad habit of stumbling on dead bodies, as well as an incontinence attraction to a bad boy detective on the LAPD Homicide squad. At the time, I was sad to see the characters go.  Not only were they the first I had sold, but by the time the series ended I'd written five books with them and felt like I'd really grown with them. As my main character had met her awesome guy, transitioning from a single gal to a women in relationship, to a women on the brink of marriage, so had I. But, I trusted my publisher's instincts and let my characters fade into the sunset along with the entire chick lit genre.
And then along came self-publishing.
Through a series of circumstances, I got the rights to this series back from my publisher at just about the time that the self-publishing revolution was taking place. So, I decided to self-publish them. The first response I got was amazing. "When is the next book coming out?" I was flattered. Excited. Happy that a new audience was not only meeting but falling in love with these good friends of mine. And as the request for more books just kept coming, I figured… why not?  Three years after chick lit died, the response to the series was so overwhelmingly positive that I wrote book #6 in the series. The result? The series hit the New York Time bestseller list twice this past year and spent five weeks on the USA Today bestseller list. Wow. I could not be more humbled by the readers' love for this "dead" genre.
So, it is for my awesome readers that I've written the 7th book in the series, DANGER IN HIGH HEELS, which follows Maddie Springer's further adventures in being a new wife, a mother, and still a kick-booty fashion designer and amateur sleuth. This time Maddie is on the set of a reality hit TV series called Dancing with Celebrities, where she encounters a dead body among the eclectic cast and has very personal reason for ferreting out the killer among Hollywood's elite. I hope readers enjoy this book as much as I've enjoyed bringing these characters back to life. Long live the chicks!
Danger in High Heels
High Heels Mysteries book #7
Out now!
New to the high Heels series? Catch up for 75% off the cover price! Coupon codes for 75% off the first 6 books in the series available here for a limited time.
Buy DANGER IN HIGH HEELS now at:
Amazon
Barnes & Noble
iTunes
Kobo
Paperback