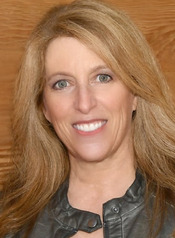 "Was it her imagination or was the spider giving her a "bring it" gesture with two of its spindly legs?"
Love can happen in a day
Grace never thought she'd be starting her life over from scratch. Losing everything has landed her in Lucky Harbor, working as a dog walker for overwhelmed ER doctor Josh Scott. But the day his nanny fails to show up, Grace goes from caring for Josh's lovable mutt to caring for his rambunctious son. Soon Grace is playing house with the sexy single dad . . .
With so many people depending on him, Josh has no time for anything outside of his clinic and family-until Grace arrives in town. Now this brainy blonde is turning his life inside out and giving a whole new meaning to the phrase "good bedside manner." Josh and Grace don't know if what they have can last. But in a town like Lucky Harbor, a lifetime of love starts with just one day . . .
Spend the summer in Lucky Harbor
From FOREVER AND A DAY
"I just meant we've been there, done that. We already kissed, remember?"
His gaze heated. Yeah, he remembered.
"And it was…fine."
He'd probably shaved that morning but he had a shadow coming in. And his eyes. Fathomless dark pools, as always, giving nothing away of himself or his secrets. "The kiss was…fine," he repeated, eyes narrowed.
"Well, yeah." Fine plus amazing times infinity.
He just looked at her.
"Okay," she admitted, sagging back against the door. "So it was a little better than fine. But I'm not looking for this. For a guy like you."
"Like me," he said slowly, as if the words didn't quite compute any more easily than "fine" had. And probably they didn't. Look at him. He could have chemistry with a brick wall.
Don't Miss the first Lucky Harbor books