Like Katie Capwell, the female protagonist in my new new novel, MAYBE SOMEONE LIKE YOU, my path to following my dreams wasn't a straight line. No, it was more of a wild zigzag, like a trail made by a frantic mouse in a maze. The idea of becoming a writer was always teasing me with its alluring pull, but writers were "other" people—fancy people who wore blazers with elbow patches. (Okay, so my childhood idea of a writer stuck with me through adulthood, even though I knew better.)
Upon graduating from UCLA, I began working in television casting. It was a (relatively) seamless flow from interning at NBC to working as an assistant to a casting director. The first show we cast fizzled, but the next show we worked on—one that people mistakenly called The Exiles in its infancy stage—became a huge hit. Soon, people were no longer calling it anything but its correct name, The X-Files. Through the years, I was promoted, and then I moved to a different casting company as a casting director. The job was amazing. No other position would've allowed me to meet so many individuals from all walks of life. They told me their stories, intrigued, and fascinated me.
But every season during hiatus, I would do the same thing—slip away to a quiet spot and write. In private. And NO ONE knew about it. Because initially, every single word I wrote was cringe-worthy. I wasn't a writer. Hell, I couldn't even put one nice sentence together.
But after nearly a decade in casting, I was craving a change. And then it came to me: one of the things I loved about casting was working with actors at the cold-reading workshops I taught regularly. I liked helping people, teaching them.
So after the finale of Party of Five, the last show I cast, I left my job. I was terrified. But I had a plan. I was going to attend school at night to get my teaching credential and master's degree. My first job was teaching kindergarten on an emergency credential at a school in a neighborhood with a tough reputation. Some of my students were challenging, but God, how they wormed their way into my heart. They became more than just students—they were my kids, my babies. I wanted to give them the world.
After graduating with my master's degree, I got a job teaching third grade in a different district. I thought I would teach there forever. But I was newly married, and surprise! Pregnant after only four months of marriage. My plan was to return to my job after having my daughter, but I couldn't. The thought of leaving her in someone else's care all day made me tear up. Oh, I know plenty of moms can't wait to go back to work, and I understand that. Trust me, there were weeks that I worried about money, my contribution to our family, and the possible degeneration of my brain. But through all that, the decision was the right one for me, and I knew how lucky I was to have the option.
I had three more children in the next six years, making it a total of four kids in eight years. Phew. And when they napped, I wrote for fun. But the thought of writing an entire book never entered my mind. It wasn't until I read a Stephenie Meyer interview in which she said she told herself stories all day long that I had an aha moment. The interviewer said something along the lines of, "No, not everyone does that!" And I thought to myself, I do! And so I scrambled to my laptop and began writing the story that was playing on repeat in my head. It didn't matter if it sucked, I just wanted to get it down.
As fate would have it, two women who had kids at the same school as mine became my critique partners. We pushed each other to become better writers, supported one another, and formed a lasting friendship.
Now, two jobs, four kids, and years later, I have an amazing agent, and my second book, MAYBE SOMEONE LIKE YOU, is out in the world. So even though it took a circuitous route to get here, I wouldn't change a thing. And to all of you aspiring writers out there, KEEP WRITING!
Katie Capwell is a bright and accomplished recent law school graduate, and she has her shiny future all mapped out. It's brimming with courtroom victories and creating change. Ryan Brincatt is a tattooed and impossibly cool martial artist, and he's mastered a fierce roundhouse kick.
Their paths never should have crossed.
But when Katie lurks outside the kickboxing gym where Ryan works as a trainer, she's immediately drawn to his casual confidence and playful green eyes. Without making her usual list of pros and cons, she impulsively signs up to train with him.
She never imagined that one decision would change. Absolutely. Everything.
New Adult | Romance Contemporary [Entangled Embrace, On Sale: April 16, 2018, e-Book, ISBN: 9781640634855 / eISBN: 9781640634855]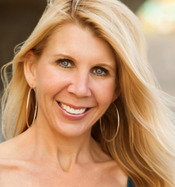 Stacy Wise has a B.A. in Communication Studies from UCLA and a Masters in Teaching from Chapman University. She lives in California with her husband, four children, two dogs, and an ever-changing number of fish.
Before becoming a full-time writer, Stacy worked in television casting on shows including Party of Five, The X Files, Sabrina, the Teenage Witch, and Married…With Children. When she's not dreaming up stories, you can find her beating up the bag at a kickboxing gym or walking her dogs, Bailey & Rex.