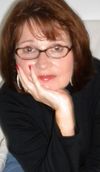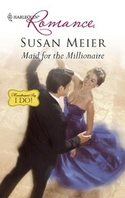 My birthday is April 22. The year I turned twenty-two, I was so impressed with the fact that I was turning twenty-two on the twenty-second that I set out to make my birthday a national holiday – or at the very least a local one – greatly annoying my older sister.
Now, there was nothing special about me. I was a single legal secretary with no reason to get her name in the church bulletin, let alone the local paper, let alone a national anything. But I really liked to have a good time.
Who doesn't at twenty-two?
I wasn't a bad kid. I wasn't even wild or deliberately obnoxious. The problem was I hated to be bored.
So I wasn't surprised eight years later, when I turned thirty and threw a major hissy fit.
My husband said, "What is wrong with you?" I said, "I'm bored and not doing anything I want to do with my life." He said, "What do you want to do?" and I said "Write." And he said "So write."
Who would have guessed that two simple words would not only stave off boredom for the next _ lots of years.. but also start a career that's been an absolute blast!
For one, I love airports. Going to conferences a few times a year gives me an opportunity to fly and eat five-dollar-a-slice-pizza and pay three dollars for a bottle of juice that should be a dollar-fifty. Who wouldn't love that?
Second, I adore meeting new people. Conferences and contact with fans over email and at book signings give me a chance to meet tons of people.
Third, it takes a lot of work and energy to write a book and I am never bored.
I write and rewrite every scene. I try different versions of scenes. I write and rewrite my synopsis. Then I create a storyboard to accommodate the changes I make while I'm writing. I research locations. I research occupations. I interview people.
And I do all this while keeping up a house, helping my oldest child (who is disabled) navigate life, being a wife, friend, mom, mentor, sister, aunt and cousin to thousands of people. (That's an exaggeration, but not a huge one. There are 11 kids in my family. Sixty-three members in my immediate family.)
I love it.
I love getting up before everyone and putting in three or four hours on my stories. I love pouring over details. I love rewriting things, challenging myself to get it right or make it better. I love grammar. I don't think anyone can know too much about grammar so I'm always reading grammar books. And writing how-tos. I have shelves and shelves of books on writing. And I read and reread them.
Some people might think I'm crazy. I don't argue. But I'm crazy in love with having the honor of being an author. My goal is to give readers the best possible books. Because, having been a reader for thirty years before I decided to add writer to my list of life duties, I know how much a good book can mean to a reader. I still get chills when I read something that's above and beyond the other books in its genre. I still sigh with delight. I still become a fan girl when I see my favorite authors.
And I want to give that experience to you. I want you to laugh and cry with me. I want you to cheer for my characters and sigh with relief when they finally realize they are made to be together and that being together will enrich their lives.
I'm sighing now, just thinking about that blissful feeling.
That's what I try to give readers in every book I write. A little bit of bliss.
I might not be able to make your birthday a national holiday. Heck, I wasn't successful in making my own a national holiday. But with a little extra effort I can give you bliss.
I think I reached that goal in MAID FOR THE MILLIONAIRE and MAID FOR THE SINGLE DAD, my first "duet" for Harlequin Romance. The heroines in these two books have been abused. Liz by her father and Ellie by a former boyfriend.
But these two women are the most determined, most generous characters I've ever created. Liz owns a business and works to employ women who need a second chance. Ellie has such an accurate sixth sense about people that her friends call her Magic. Both deserve love. So their heroes had to be incredibly special. Cain remodels homes, donating both his time and the supplies to the charity Liz supports. Billionaire Mac is frazzled a hands-on dad for his two adorable children, Lacy a six-year-old and Henry still a baby. I hope you feel the bliss I felt writing that moment in each book when Liz and Ellie finally open their hearts to love again.
To comment on What I Love About Reading and Writing please
click here.