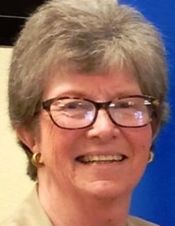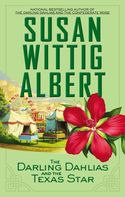 In my historical mystery, THE DARLING DAHLIAS AND THE TEXAS STAR, the real star of the show is Lily Dare, the Texas Star, "the fastest woman in the world." Lily is a stunt and speed pilot who flies a Travel Air Speedwing (until it is repossessed), and in an effort to look like Amelia Earhart, wears a white leather helmet, goggles, and white flying suit with a long, flowing red scarf looped around her neck. She can fly rings around any man and is ready to prove it—until somebody sabotages her airplane and threatens her life. Then the Darling Dahlias (the local garden club, hosting a party for the Texas Star) will have to dig down and find out what's going on.
Lily Dare is a fictional member of an important club of real flying ladies of her era, women who dared to challenge the skies in their own airplanes. In October of 1929, 99 of these women met at Curtiss Field on Long Island and created the Ninety-Nines, to coordinate the efforts of women in aviation. The new organization pledged to do what it could to help in "aeronautical research, air racing events, acquisition of aerial experience, maintenance of an economic status in the aviation industry, administering through the air in times of emergency arising from fire, famine, flood and war, or any other interest that will be for their benefit and/or that of aviation in general." A big dream—but they made it happen, and the whole world now recognizes the contributions of these pioneer women fliers.
When I created Lily's character, I borrowed a bit from the lives and experience of several of these important women. The most familiar is Amelia Earhart, who, just months before Lily Dare flew into Darling, became the first woman and the second person (after Lucky Lindy) to fly the Atlantic alone. The flight proved, Earhart said, that men and women were equal in "jobs requiring intelligence, coordination, speed, coolness, and willpower." But she didn't stop there. Later that same summer, she became the first woman to fly coast-to-coast In 1935, she became the first person to fly solo across the Pacific, 2,408 miles from Honolulu to Oakland, California—and the first civilian flier to carry a two-way radio. In June, 1937, Earhart and her navigator began their flight around the world—and disappeared somewhere in the Pacific.
While Amelia Earhart was setting long-distance records, Elinor Smith was stunting: she was the only person ever to fly (in October 1928) under all four of New York City's East River bridges. She was 17 years old, and the feat earned her the nickname, the Flying Flapper. Over the next few years (and still in her teens), she set women's endurance records, speed records, mid-air refueling records, and altitude records. She married in 1933, had children, and didn't return to flying until the late 1950s, when she piloted jet trainers and flew C-119s for parachute drops. At the age of 89, she flew an experimental C33 Beech Bonanza at Langley Air Force Base, VA.
Pancho (Florence Lowe) Barnes was born to wealthy California parents and began flying in 1928, at the age of 27. She quickly began barnstorming and competing in air races. She crashed in the 1929 Women's Air Derby, but won in 1930. She also broke Amelia Earhart's world women's speed record in a Travel Air Mystery Ship—the same ship Lily Dare flies when her barnstorming troupe arrives in Darling. A flamboyant flier, Barnes began working as a stunt pilot for Hollywood movies in 1930, flying in several movies for Howard Hughes. In 1931, she founded the Associated Motion Picture Pilots. She was especially concerned about flying safety and payment standards for aerial stunts. Most of her wealth vanished in the Depression, but in 1935, she bought 180 acres of Mojave Desert land, where she established the Happy Bottom Riding Club, a restaurant and dude ranch that became famous as a haven for Barnes' Hollywood friends, flyers, and early test pilots.
Historical fiction can sometimes whet our appetites to dig deeper and learn more. I hope that THE DARLING DAHLIAS AND THE TEXAS STAR will inspire you to look a little further into the lives of these remarkable women flyers, who demonstrated over and over again that women were men's equals in the air.