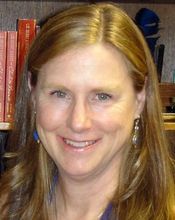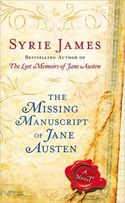 I find every aspect of the writing process challenging—but I love a challenge, so that's what makes this profession so exciting and endlessly interesting and enjoyable. But I have to say that the hardest part of writing a book is the planning and execution of the entire first draft. It all begins with an idea, which sometimes is inspired by something I've read or seen, but often comes after months of determined brainstorming in search of the right idea. After a bit of initial research I scribble notes expounding on the concept, jotting down possible characters and story directions. I put the idea aside for a while, and if it still intrigues me weeks or months (or years) later, I do further research and write a detailed story outline.
At the outline stage it's a huge challenge to develop the elements that I feel are essential to any good book: the theme of the novel and the main characters' arcs. It's vital to me that the hero and heroine each begin with a problem, a need, a goal, and an inner wound of some kind; that the story takes them on a journey which forces them to confront and overcome their fears; that they are obliged to make a crisis decision of some sort at the end; and that they learn something along the way. All of which must be exemplified by the theme of the novel. Weaving all that together in a meaningful way is tremendously challenging.
When all of these elements are finally in place, I write a book proposal. If my publisher bites (after I celebrate my new book deal—hurray!), I do more research, which sometimes takes many long months. I write character treatments until I know every person in my story intimately. I make a calendar for the entire story to keep track of its timeline. Then, at last, I start with chapter one and begin the writing the novel. Every day I pick up where I left off the day before. I'll take one sentence or paragraph from my outline, such as (for my novel THE MISSING MANUSCRIPT OF JANE AUSTEN):
Rebecca and her sister are shopping in Medford village one day. It's hot and Sarah faints. Dr. Jack Watkins rushes to her aid. Rebecca is instantly smitten.
I then have the pleasure of opening that up into an entire scene, and find out what the characters will do and say to each other! All the while, I continue to research. I press forward to the end. I don't allow myself to look back, unless it's to add a moment or scene that I suddenly realize needed to be included earlier. When I get to the end of the first draft I heave a sigh of relief. The hardest part is done! But the book isn't done yet—far from it.
I usually do at least three full revisions of every novel. I really enjoy the revision process. By the time I get to the second draft, I have only the vaguest memory of what I wrote in the early chapters. Sometimes, I'm happy with what I wrote, and other times I cringe (Good God! Did I really write that?) and have to perform major surgery. It's a treat to re-read and edit the manuscript and hone it until (hopefully) it shines.
Syrie James is the bestselling author of eight critically acclaimed novels, including THE MISSING MANUSCRIPT OF JANE AUSTEN, THE LOST MEMOIRS OF JANE AUSTEN, THE SECRET DIARIES OF CHARLOTTE BRONTË, DRACULA MY LOVE, NOCTURNE, FORBIDDEN, and THE HARRISON DUET: SONGBIRD and PROPOSITIONS. Her books have been translated into eighteen foreign languages. In addition to her work as a novelist, she is a screenwriter, a member of the Writers Guild of America, and a life member of the Jane Austen Society of North America. She lives with her family in Los Angeles, California. Connect with her on her website, Facebook, and Twitter.
To comment on Syrie James's blog please click here.