I've written nearly a dozen Christmas stories and the challenge for each of them is writing something new and different. From lost and found reindeer to Highland kilts and mystery and romantic suspense, to billionaire wolves, white wolves, red wolves, SEAL wolves, and even jaguars, I've enjoyed giving them the holidays to look forward to.
I think the hardest part for me is figuring out what people should get for Christmas. I have the same problem with picking out gifts for family and friends. When they have a Christmas wish list, I do much better. Wouldn't it be neat if the characters in my stories all had Christmas wish lists too? It would make my life so much easier!
I have lived in the south or in moderate climates for most of my life: Florida, Texas, California, so snow isn't usually a big issue in the winter. Though with the weirder weather we're getting, who knows what the future will bring. In the Houston area, we had temperatures in the teens for a week last year, breaking all records and we had lots of snow too. But I've also lived in places where we've had regular snowstorms—got stuck in them, iced over car door locks, iced over car windows, near-crashes on iced-over bridges and roads—so I know something about snow and ice and cold. The Panhandle of Texas often had snow, and Maryland and New Jersey did too. My dad was stationed in Wisconsin when I was little and carried me to the bus stop after a snowstorm and we'd walk across the frozen lakes. We had snowstorms in Oregon and got caught in a blizzard at the college one time. We had a snowstorm while I was in the army in Maryland, and couldn't make it into work, barely made it home the night before. We always had a snowstorm in Oklahoma, one big one per year.
But never in Florida or Sacramento, California when I lived there. So I thought of how it would be for my heroine who is in Florida and is going to ski in Colorado for the first time. She is totally out of her element.
I used to ski in Colorado and in Vermont and go to the ski lodges in Oregon and Washington before I skied. I based the Saint Bernard on the one that lived at the Timberline Lodge at Mount Hood, Oregon where we used to go. He wore the barrel around his neck and except for getting up and wandering out a bit, he mostly slept by the double-sided fireplace. At one of the ski lodges we stayed at in Colorado, they had one of those indoor/outdoor pools where you could swim underneath a plexiglass divider and come up in the world of snow. They had a heated swimming pool at the one in Oregon too that was open year-round and I thought it was so cool that people could be floating in the heated pool while snow was piled up on the patio surrounding it. So I used both the swimming pool and the Saint Bernard in the story about the ski lodge in Silver Town, Colorado, a wolf-run town.
To me, Christmas, no matter where I live, it's just like you might see on a Christmas card. Snow-covered yards and homes and trees, a bright red cardinal sitting on holly by the red berries. Which means I try to write about Christmas with snow, even if we only have it on more of a rare occasion.
It just doesn't seem as…Christmassy, without the snow, at least when I'm writing the Christmas stories.
When we lived in Florida, it was so hot for Christmas, my parents felt that we just couldn't have a green tree. We had always had one in California. So we had a silver tree with colorful lights shining on it. It was pretty, but it just wasn't the same. I remember going to Orlando in the heat to Christmas shop and though everything was all lit up and Christmas music was playing, it just didn't feel like it was Christmas.
Maybe someday I'll write about a hot Christmas. When I write these, it's always soooo hot. One-hundred-and-ten-degree heat index, sweltering, muggy. So I'd certainly be able to write about the heat!
To get into the mood for Christmas to write about it, and to feel the cold, I watch movies that are filled with snow, sometimes Christmas stories too. And I'm thankful for my beta readers, one of whom lives in the snowy north who often reminds me to dress my characters more warmly when they go outside.
You know, it's hard for me to visualize it because I'm wearing shorts and flip-flops when I'm writing the Christmas stories, trying to keep cool! My other beta reader is out of San Antonio, Texas, so she has about the same heat and problem seeing the issues with dressing warmly as me.
I hope everyone loves this story where Gabrielle is clearly a fish out of water when she lands in snowy Colorado to ski and though Landon, part-owner of the ski lodge, is totally taken with her, he knows she's not hanging around for good. Still, as a pack, the wolves are united and when they want something, they work together to get it. Even her best friends, two jaguar sisters, are involved in the plot. But mystery and suspense are also afoot, and who knows where that will lead?
Wolff Brothers Book 2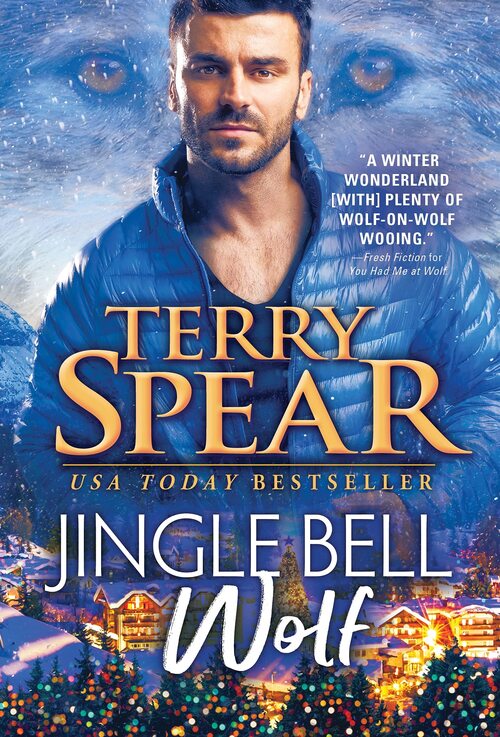 USA Today bestselling author Terry Spear brings you the wolf shifters you've been wishing of for Christmas in this action-packed paranormal holiday romance!
It's almost Christmas, and Florida gray wolf shifter and veterinarian Gabrielle Lowe has been talked into going with her friends to a ski resort in Silver Town, Colorado. But when her two jaguar girlfriends are held up on a mission, it not only leaves Gabrielle alone for the holidays, but also out of her element at the snowy resort. Determined to make the best of it, Gabrielle takes a dip in the lodge's heated pool—after it's closed, of course…
Gray wolf shifter Landon Wolff is part owner of the ski lodge and he's got enough on his plate getting ready for the annual influx of Christmas visitors. The last thing he needs is a rebel, indulging in a midnight swim long after the pool is closed. Just as he's about to throw the rule breaker out of the pool he realizes that Gabby is also a wolf. Suddenly, all the rules change… Maybe Landon will finally find the wolf he's always wanted to share the holidays with.
Paranormal | Holiday | Romance [Sourcebooks Casablanca, On Sale: October 26, 2021, Mass Market Paperback / e-Book, ISBN: 9781728228846 / ]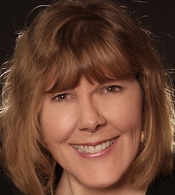 USA Today bestselling author Terry Spear has written over two dozen paranormal romance novels and medieval Highland historical romances. In 2008 HEART OF THE WOLF was named a Publishers Weekly Best Book of the Year. A retired officer of the U.S. Army Reserves, Terry also creates award-winning teddy bears that have found homes all over the world. She lives in Crawford, Texas.