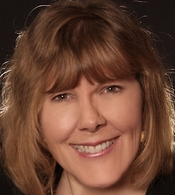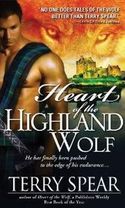 I've written about Highlanders in medieval times, vampire Highlanders even, so why not Highland werewolves, too?
In truth, I have a whole lot of Highland roots,—the daughter of the duke of Argyle who married the commoner MacNeill and ended up in Prince Edward Island—and many more Scots like the famous and infamous Playfairs and my Hawthorns who were in Ireland first, so it seems only logical that I would set a Highland romance involving werewolves there, too. The only problem being is that though Highlanders are still in abundance, real wolves are not.
The problem with that? What if a non-werewolf type Highlander see wolves running across the moor? Right. So it can be a bit of a problem. And there's still clan conflict going on. So I enjoyed showing clan disputes in the form of werewolf clan troubles!
Have I been to the Highlands? Ah yes, last year in October, the most beautiful time of year for me. To my surprise, castle gardens were full of flowers and though the Scots everywhere were nice enough to apologize for their overcast weather, I loved it. In Central Texas, where it was still hot and sunny, I was glad to get away from the heat and sun and enjoy the overcast, gorgeous fall Scottish weather. It reminded me of Oregon where others of my werewolf ilk live. Only they don't wear kilts.
I loved seeing the varied terrain, the lush green hills that we could climb forever, like the Fairy Glen, and watch a waterfall in the distance, the lovely forests, and rivers, the long-haired Highland cows, and the buildings that were all in ancient stone that made me feel as though I'd been sent back in time.
Whereas in America where every building is different, making for a hodgepodge of materials and building styles, in Scotland, everything seemed so much more uniform, the rock facades, and roofing materials, the layout and design of the buildings. It felt unified rather than discordant, everything was very clean and neat and orderly, and I loved it.
Small courtyards of flowers sat across a road from little homes all in a row, and nearby a castle could be seen. It was truly remarkable to realize just how ancient the civilization was—how thousands of years earlier clan fights were going on. Battles between countries. How wild and untamed everything would have been. And even back in medieval times, wolves, real wolves, would have roamed.
I imagined while walking up a winding, narrow staircase in one of the castles, what it would have been like to have been defending one's home against an invader, how it would have been to have lived without a lot of amenities. I thought the same as I peered out arrow holes where the defender would shoot his arrow at the enemy. Or later at the rounded holes where guns were used in fighting. And then there were the slots in the wall that were used as a place for a man to relieve himself—nope, no tube to carry away anything to ye old septic system. It would all just run down the outside of the building.
So in my stories with the Highland werewolves, the castle has been updated significantly. The heroine does sense the same as I do as I wander over grounds that are old as time, the feeling that the ghosts of people of the past have passed this way. And in this story, there is a ghost, too. No respectable medieval castle would be caught dead without a ghost…or two. But there is only one in this story.
The past and the present combine to make this a true Highland story of love and passion and destines unfulfilled, whether all the parties believe in them or not.
The series continues with the next youngest brother Duncan, who is still after the money Silverman stole from their clan. His story takes him to an island paradise. Which was also a lot of fun. How does a Highland warrior wolf manage in the Grand Cayman Islands? Well, first there's a major distraction at the airport—an American she-wolf, all by herself. But not for long.
So why Highland werewolves?
Highlanders are intrinsically sexy. Make them Highland werewolves on top of that? Hmm-hmm, the perfect combination.
If you love Highlanders who are hot and sexy and protective and endearing…and a little bit bossy, take a chance at the wilder side—a Highlander wolf in the flesh.
HEART OF THE HIGHLAND WOLF BY TERRY SPEAR – IN STORES JUNE 2011
Each holds a secret they can't possibly overcome alone…
Julia Wildthorn is sneaking into Argent Castle to steal an ancient relic, but reluctant laird Ian MacNeill may be the key to unlocking the one answer she really wants discovered…
From brilliant storyteller Terry Spear, modern day werewolves meet the rugged Highlands of Scotland, where instinct meets tradition, and clan loyalties give a whole new meaning to danger…
ABOUT THE AUTHOR
A retired lieutenant colonel in the U.S. Army Reserves, Terry Spear has an MBA from Monmouth College. An eclectic writer with a PW Best Book of 2008 (HEART OF THE WOLF), she writes paranormal romance as well as historical and true life stories for both teen and adult audiences. Spear lives in Crawford, Texas. For more information, please visit www.terryspear.com, Facebook, Twitter and Smashwords
What do you think about Highland werewolves? Tell us and two will win a copy of HEART OF THE HIGHLAND WOLF
To comment on Terry Spear's blog please click here.