Many gods and goddesses from the many mythologies around the world populate the pages of my newest release, Analiese Rising. I had a lot of fun researching and learning about them. Some I've heard of before, others I didn't even know existed. The challenge was taking from their stories and creating a modern version of each—giving them unique personalities based on their legends. Today, I thought I'd introduce you to many of them from my book.
I'll start with Sid, aka Sidapa, and Bulan. Sidapa and Bulan are gods from Philippine mythology. Theirs is a love story between two male gods. Sidapa admired the seven moons' beauty that he tried to romance them until one, Bulan, answered Sidapa's attempts to romance the moons. He came down to Earth, and they lived together as lovers on Mt. Madjaas. This story intrigued me so much that I had to add the gods to Analiese Rising. In my story, Sid loves to wear makeup and seems like a player, but when the moon calls, he's off to spend time with Bulan who only comes to earth on a full moon.
Lugh, a Celtic sun god of many skills. He's a trickster god and can change his appearance. One of the tales about him reveals that he sometimes appears as an old man to fool people into believing he's weak. I had fun playing with this ability in the book. Lugh knew Analiese's parents and swore to protect her. He sort of becomes a father figure for Analiese.
Oyá is one of the most powerful African Orishas. She's a goddess of thunder, lightning, and storms. She brings rapid change and aids people in both inner and outer transformation. In Analiese Rising, she is a leader and goes to Analiese's aid when she needs it.
Pazuzu is a demon god from Babylonian mythology. Though he's an evil god, the mythology tells that not all his acts were of an evil nature. It wasn't until Christianity that Pazuzu became pure evil. He was also the demon who possessed the little girl in The Exorcist movie. He's after Analiese in my story, and she encounters him several times.
Bjorn is one of the many human names that Thor has used over his life. He's from Norse mythology, and I'm sure you all know about him. He's a god of thunder and wields a hammer. Bjorn is unpredictable in Analiese Rising.
Inanna is the Sumerian goddess of love, desire, war, justice, and other things. She's a sensual and powerful one. Her Aries are at odds with each other in Analiese Rising. They even have a dual of abilities in the Louvre, which fun to write.
Bastet is an ancient Egyptian goddess. She's a protector of the home from evil spirits and disease. In my book, she's there to help Analiese out a few times. Both Analiese and Marek's family have statues of the goddess in their homes to protect them from gods and goddesses that want to destroy them.
Horus is the sky god in ancient Egyptian mythology. He's a god of new life and rebirth. In Analiese Rising, he's a taxi drive with a falcon tattoo, and, seemingly, is up to no good.
There can't be a war between gods without Aries from Greek mythology. After all, he's the most famous war god. He's a little cocky and annoying in the story. He's determined to get Analiese on his side. He believes she'll join him willingly and enjoys tormenting her.
So there we have it, some of the gods and goddesses in my new release, Analiese Rising. I hope you enjoyed getting to know them. Is there a less known god or goddess that you wish more people knew about? Who are they, and what are their powers?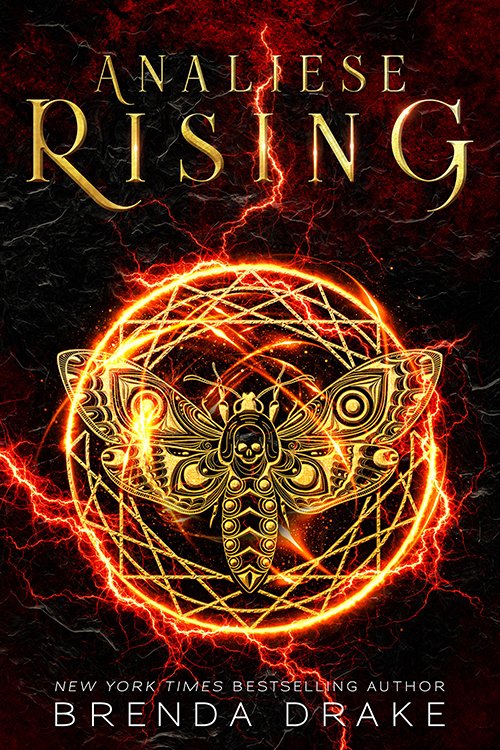 When a stranger gives Analiese Jordan a list of names before he dies, the last thing she expects to see is her own on it. Not. Cool. Her search for answers leads to the man's grandson, Marek, who has dangerous secrets of his own. Both are determined to unlock the mystery of the list.
But the truth is deadly. Analiese is a descendant of the God of Death, known as a Riser, with the power to raise the dead and control them. Finding out she has hidden powers? Cool. Finding out she turns corpses into killers? No, thank you.
Now the trail plants her and Marek in the middle of a war between gods who apparently want to raise an army of the Risen, and Analiese must figure out how to save the world—from herself.
Young Adult Fantasy [Entangled Teen, On Sale: January 8, 2019, Paperback / e-Book, ISBN: 9781640635081 / ]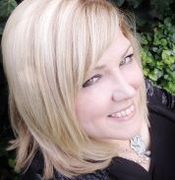 Brenda Drake grew up the youngest of three children, an Air Force brat, and the continual new kid at school. Her fondest memories growing up is of her eccentric, Irish grandmother's animated tales, which gave her a strong love for storytelling. With girls of all ages populating Brenda's world, it was only fitting that she would choose to write stories with a bend toward the fantastical for both younger readers and the young at heart. And because she married her prince charming, there's always a romance warming the pages. Her favorite books are The Secret Garden by Frances Hodgson Burnett, The Lion, the Witch and the Wardrobe by C.S. Lewis, Kings Row by Henry Bellamann, and Anna and the French Kiss by Stephanie Perkins.
When she's not writing, she hosts workshops and contests for writers such as Pitch Wars and Pitch Madness on her blog, and holds Twitter pitch parties on the hashtag, #PitMad. In her free time, Brenda enjoys hanging out with her family, cuddling their two cats, and chasing their ferret around the house, or haunting libraries, bookstores, and coffee shops, or just reading someplace quiet and not at all exotic (much to her disappointment).