Suzanne was fed up. Ready to throw in the towel and give up on the Neanderthal on her couch. The only prob­lem with that plan? It didn't get him off her couch or out of her cottage, or get her out of the position of car­ing for him. So giving up was not an option—not be­cause she was determined or noble but simply because she was stuck.
So as the early darkness of winter fell over Summer Island, she did two things.
First, she texted Dahlia, irate. Look, I don't know where you are or why you're not answering Zack, but he's had a major mental setback. I accept that you're not here, physically—but I need you to be present with him, Dahlia. He's officially despondent now, and I'm not sure what to do. Please call him as soon as you see this.
Second, she made a delicious dinner. Remembering that Dahlia had once mentioned Zack loved her meat­balls, Suzanne got out the recipe, which Dahlia had given her along with others, and started squishing ground beef into a mixture of bread crumbs, minced onion, Parme­san cheese, an egg, and some spices.
She took her time, since he clearly needed his space. But she also knew that he eventually had to eat. She'd taken away the sandwich plate a little while ago—the bread had hardened, and the meatballs would be a bet­ter lure anyway.
While they baked, she cooked the pasta and prepared garlic bread—hoping it wouldn't be a dinner for one. She soon carried two lovely plates of classic spaghetti and meatballs to the table, placed a platter of hot gar­lic bread in between, and even opened a bottle of wine. Wine had led to trouble last time, but after the day she'd had, she deserved a drink. Or five.
Things had been going so well up until today. For Zack anyway. For her, maybe not so much—being at serious odds with her best friend, fighting an unwanted attraction to her patient. But Zack had done incredibly well, motivating her to just keep pushing forward and making the best of the situations in which she found herself.
As she pulled out her chair and sat down, she called over, "Zack, are you awake?"
No response. No surprise.
"Listen, you haven't eaten since breakfast and it's nearly eight o'clock. You have to be starving."
Just when she assumed he still wasn't going to an­swer, he let out a low, grudging, "Kinda."
She smiled to herself. Then told him, "I made spa­ghetti and meatballs. Dinner's on the table."
"Bring me a plate," he demanded in his typical, grum­bly way.
"No," she said.
"Why not?" he groused.
"Because I know you can come to the table."
A low groan left him. "I don't feel like it. Why can't you just make me a plate?"
"Because I care about you, and I'm not going to let you just lie there and regress."
"Regress?" he muttered. "What the hell is regress? Can't you just use normal words?"
She smiled again, amused, as she glanced over at his back. "It means to go backward. We've both worked too hard to let that happen. So if you want to eat, come to the table."
When he still didn't move, she said, "Well, I'm going to eat—I don't want mine to get cold. You can do what you want, but if you're hungry, you'll have to get up—that's all there is to it. So it's just a matter of whether you want to eat your dinner hot—or cold." And with that, she cut into one of the meatballs lying atop a bed of spaghetti—then took a yummy bite and washed it down with a big sip of wine.
When the body on the fold-out couch stirred and he began to sit up, she kept eating, not even glancing over—yet her heart sparked with joy. Thank God. It didn't mean everything was repaired, but it was a big step in the right direction.
She continued to eat as he struggled to get the crutches up off the floor, banging one into her end table, soon pushing up onto his left foot, using the crutches for balance. He stayed that way for a moment, taking it slow, likely remembering his fall earlier, but then began with the same careful steps he'd been getting better and better at taking.
After maneuvering himself into the chair across from hers, he surveyed the meal before him. She thought he might tell her it looked good, but instead remarked, "Wine?"
"You drove me to drink," she answered matter-of-factly.
He said nothing in reply—just picked up his fork and knife, diving into the pasta like a man who hadn't eaten in a week instead of less than a day. They both stayed quiet, but she remained pleased—he'd come to the table and was eating vigorously. Mission accomplished.
After a few minutes, though, she decided to say what she was thinking. Maybe she shouldn't—maybe it was the wrong move—but possibly the wine was stealing her ability to strategize wisely. "Will you do me just one favor, Zack?"
He hesitated, looking wary as he swallowed a bite, then asked, "What's that?"
"Just…talk to me," she said. "Tell me what's going on. That's the least you can do. I mean, I thought…we'd become friends. Or something like friends anyway." The uncertainty forced her mind back to their near kiss. What if she hadn't pulled away? But thank God she had. Today has proven he isn't emotionally stable, so you definitely made the right call—especially since you've never been into casual sex. And he lives with you—it's not like you could just do it and walk away regardless. So you made the only reasonable decision. No matter how delicious the temptation had felt for one fleeting moment or how much it's stayed on your mind.
(C) Toni Blake, HQN, 2020
***
Summer Island #3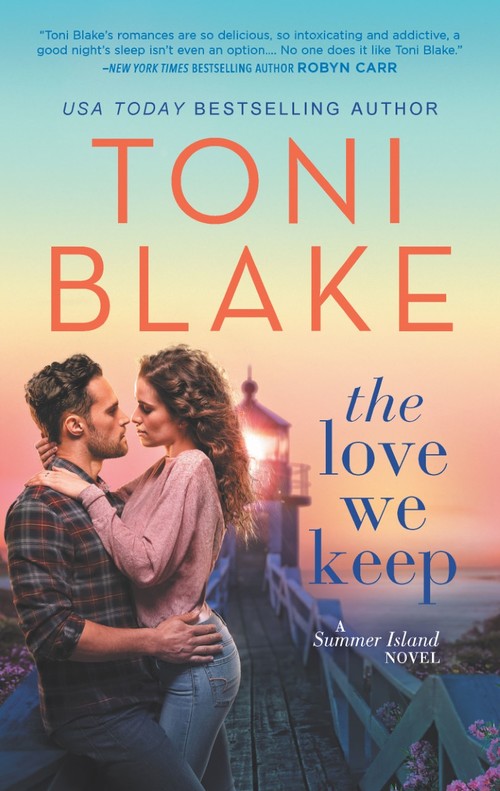 Toni Blake returns with the most emotional, tender novel yet in her enchanting Summer Island series.
Suzanne Quinlan has been through a lot lately, so nothing sounds better than a peaceful winter in her cozy cottage on Summer Island. The last thing she wants is a massive lifestyle adjustment—especially when it comes in the form of an injured Zack Sheppard, who is sullen, angry and completely dependent on her.
Zack values his independence above all else. But when he falls down his icy steps, he finds himself with a serious leg injury and in need of round-the-clock care. The only person available to help is his ex's best friend, Suzanne. It doesn't hurt that Suzanne is far more attractive than he ever realized, but he's never been one to settle, and he sure isn't going to start now.
As Suzanne and Zack grow closer, they both realize they're in this thing more deeply than they ever thought, and it's started to cause tension in their small, close-knit community, too. Will Zack be able to commit this time, and will Suzanne be able to trust him? One thing is certain: come spring, the lives and loves of Summer Island will never be the same.
Romance Contemporary [HQN, On Sale: January 28, 2020, Mass Market Paperback / e-Book, ISBN: 9781335008817 / eISBN: 9781335008817]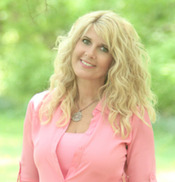 Toni Blake's love of writing began when she won an essay contest in the fifth grade. Soon after, she penned her first novel, nineteen notebook-pages long, and announced to her mother over breakfast one day that she was going to be a writer when she grew up. Since then, Toni has become the author of more than a dozen contemporary romance novels. Her work has been excerpted in Cosmo, she's been a recipient of the Kentucky Women Writers Fellowship and a nominee for the prestigious Pushcart Prize, and she's also had more than forty short stories and articles published. Toni lives in the Midwest and enjoys traveling, genealogy, crafts, and snow skiing.