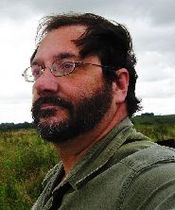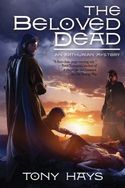 2010 was an exciting year for my book list, and I expect 2011 to much the same. Needless to say, since I write mysteries, I tend to do a great deal of reading in that area. But I have broad ranging tastes. Still ….
Let's start off with a taste of historical fiction. I enjoyed Rebecca Cantrell's follow-up to her award-winning debut novel, A TRACE OF SMOKE. A NIGHT OF LONG KNIVES picks up the story of her heroine Hannah Vogel, a female reporter in the male-dominated world of 1930s Nazi Germany. It is a worthy successor, and I look forward to the release of the third in this series, A GAME OF LIES, this summer.
Back in 2008, I was living in England, and I picked up a book titled THE SHAKESPEARE SECRET by J.L. Carell. I'm a nut about novels involving Shakespeare, since my first published novel had been MURDER ON THE TWELFTH NIGHT, starring the Bard as a Holmesian figure. Carell did a great job at building an intriguing modern plot around Shakespeare's life. But in 2010, I discovered the sequel: HAUNT ME STILL, by Jennifer Lee Carell. This is a marvelous book that explores Shakespeare's life and the origin of Macbeth. Her protagonist, Kate Stanley, dives into a mystery steeped in Scottish mythology, with more than a touch of supernatural skirting the edges.
I will admit it. I'm an addict. I am addicted to John Maddox Roberts' SPQR mysteries. And the release last year of THE YEAR OF CONFUSION is cause for celebration. Decius Caecilius Metellus is at his best in this story revolving around Caesar's antics in that fateful last year of his life. I look forward to more of Decius's adventures as I understand that Roberts intends to drop back and fill in some of Decius's missing years.
My next couple of anticipated novels are as different as you could ask for. James Frey's THE FINAL TESTAMENT OF THE HOLY BIBLE (Gagosian Gallery, April 2011) takes square aim at Christianity with a 21st Century Jesus, who entertains himself with both males and females. Frey is well known for his assaults on Christianity, and I find him quite entertaining, if not a bit over the top.
I am particularly anxious to read the late Beryl Bainbridge's last novel, THE GIRL IN THE POLKA DOT DRESS. Set for release in November 2011 by Europa Editions. The book centers on the Bobby Kennedy assassination, particularly the claims by multiple witnesses that they saw a girl in a polka dot dress proclaim that "we've killed Kennedy!" I'm excited to see what sort of novel that the talented Bainbridge drew from this.
C.W. Gortner, author of such large-scale historicals as THE LAST QUEEN, enters the historical mystery world with THE TUDOR SECRET (St. Martin's Griffin, 2011). Having read his earlier works, I look forward to seeing his deft handiwork with the Dudleys and Elizabethan intrigue.
Another new historical that I'm anxious to read is Geraldine Brooks' CALEB'S CROSSING (Viking, 2011). It tells the story of the first Native American to graduate from Harvard University. I wish there were more novels that explored the Native American experience. (And before someone reminds me that there have been a number of wonderful novels in this vein, there's always room for more.)
I wish that I had more time to read new fiction. But as an author of historicals, I spend far too much time reading research material. To be able to talk about new works of fiction is akin to emerging from a dark, dank cellar. What a relief!
THE BELOVED DEAD in stores now.
ABOUT THE AUTHOR
Tony Hays is a journalist and novelist. He has covered topics as varied as narcotics trafficking (earning his newspaper the Tennessee Press Association award for Public Service in 2000), political corruption, Civil War history, and the war on terror. His short fiction has appeared both in the United States and Japan. He resides in Tennessee.
To comment on Tony Hays' blog please click here.