Instead of trying to find your perfect match in a dating app, we bring you the "Author-Reader Match" where we introduce you to authors as a reader you may fall in love with. It's our great pleasure to present Tracy Townsend! 
What do I write:
I'm an author who looks at fantasy and science fiction and says, "This is great. I want to do all of it." I love fantasy that dabbles with technology; futurism riddled with fun anachronism; big-concept genre plots with deep, personal, character-driven stakes; people who are almost monsters and monstrous beings that are almost people. I love writing that appeals to a sense of adventure and doesn't give up on literary style to do it. My novels are set in a world full of washed-up mercenaries, crooked cops, charming criminals, scrappy pickpockets, cynical clergy, murderous trees, nightmarish ogres, and endless secrets and conspiracies.
More about me:
I teach science fiction and fantasy literature as well as creative writing, so you can bet I put story craft and knowledge of genre fiction at the front of my writing. Of course, there's a lot of my background as a martial arts instructor and acting coach mixed in, too. I you like big cinematic encounters and explosive confrontations, I'm here for you.. I'm a lover of animals, tea, cooking, obscure reference books, mythology, technology, guitars, and role playing: and those things, too, are front in center in what I write and how.
What I'm looking for in my ideal reader:
A love of big worlds with big casts of memorable, complicated characters.

Folks who like to see genres blend and blur. Like mixing your chocolate and your peanut butter? Fantasy, science fiction, horror, mystery, and suspense all show up in my novels.

Believers in tropes like

Found Family

,

Brothers-in-Arms

,

Enemies-to-Friends

,

Magnificent Bastards

, and

Ensemble Casts

.

Someone who wants to have fun

and

be challenged. If you like complex plots with lots of clues and hints along the way, you'll be happy with me!

A person who loves big, messy questions that don't have easy answers. Have a philosophical streak? So do I.

A love of strange, distinctive world and creatures. If you enjoy Max Gladstone, Neil Gaiman, Sam Sykes, China Mieville, Michael Moorcock, N. K. Jemisin, and V. E. Schwab, you're ready to read about the aigamuxa and the lanyani.
What to expect if we're compatible:
Close third-person narration from multiple points of view, with multiple plotlines converging together.

Lots of "aha!" moments.

Sharp, suspenseful chapter endings.

Seductive, amoral anti-heroes.

Mysterious loners.

Plucky almost-orphans.

Double-crosses, double-entendres, and double-dealing (oh my!).

A series that will leave you hungry for the next book.
Thieves of Fate #2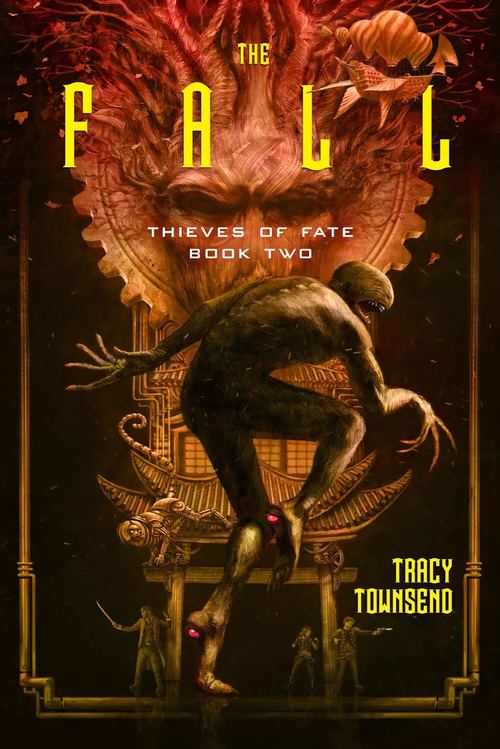 An apothecary clerk and her ex-mercenary allies travel across the world to discover a computing engine that leads to secrets she wasn't meant to know–secrets that could destroy humanity. Eight months ago, Rowena Downshire was a half-starved black market courier darting through the shadows of Corma's underside. Today, she's a (mostly) respectable clerk in the Alchemist's infamous apothecary shop, the Stone Scales, and certainly the last girl one would think qualified to carry the weight of the world on her shoulders a second time. Looks can be deceiving. When Anselm Meteron and the Alchemist receive an invitation to an old acquaintance's ball–the Greatduke who financed their final, disastrous mercenary mission fourteen years earlier–they're expecting blackmail, graft, or veiled threats related to the plot to steal the secrets of the Creator's Grand Experiment. They aren't expecting a job offer they can't refuse or a trip halfway across the world to rendezvous with the scholar whose research threw their lives into tumult: the Reverend Doctor Phillip Chalmers. Escorting Chalmers to the Grand Library of Nippon with her mismatched mercenary family is just a grand adventure to Rowena until she discovers a powerful algebraic engine called the Aggregator. The Aggregator leads Rowena to questions about the Grand Experiment she was never meant to ask and answers she cannot be allowed to possess. With her reunited friends, Rowena must find a way to use the truths hidden in the Grand Library to disarm those who would hunt down the nine subjects of the Creator's Grand Experiment, threatening to close the book on this world.
Fantasy | Fantasy Dark [Pyr, On Sale: June 11, 2019, Paperback / e-Book, ISBN: 9781633884984 / ]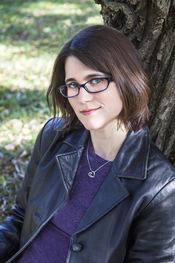 Tracy Townsend holds a Master's degree in Writing & Rhetoric from DePaul University and a Bachelor's degree in creative writing from DePauw University, a source of regular consternation when proofreading her credentials. She has served as chair of the English Department at the Illinois Mathematics and Science Academy, an elite public boarding school, where she currently teaches creative writing and science fiction & fantasy literature. She has been a martial arts instructor, a stage combat and accent coach, and a short-order cook for houses full of tired gamers. Now she lives in Bolingbrook, Illinois with two bumptious hounds, two remarkable children, and one very patient husband. Her short story, "Late Arrivals," was published by Luna Station Quarterly in March 2016, where she now writes monthly columns on sff story craft and world-building.