After much indecision, I felt the fates align and trooped off to the Uptown signing on Saturday. I wasn't expecting too much, but did hope my knee wouldn't give out completely as the last shot was a KILLER. It was one of those pleasant November days in North Texas, nice wind, but not blustering; warm, but not sweltering, a great day to be out and about.
And so after a quick lunch at my husband's favorite deli in North Dallas — Jersey Joe's — we were off to the Uptown Borders for a signing by several North Texas authors. An eclectic mix, non-fiction photography collection to hard-boiled detective mystery to modern fantasy to women's fiction to I'm not sure what to call the last one. Hmmm…
Noting the new hours of the Chase Bank next door, I was unceremoniously dumped with the camera bag and my shopping bags while he went off to buy a few quarters. After all, he needed something to jiggle in his pockets to annoy me and the daughter in college ran out of laundry change and we really didn't want her coming home with two suitcases of dirty laundry. I wonder if he really believes she is going to do her laundry BEFORE she comes home? Embarrassment or not with the airport security. After all, she is a senior now and it would be the first time in four years she came home with "clean" stuff.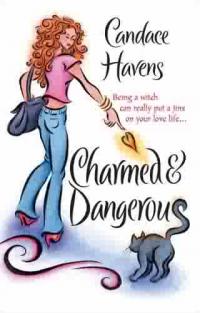 But as usual I digress and this is a readers blog. Back to books and authors. So, first up, after finding the signing stations, I saw a small crowd clustered around the open staircase. Ah, yes, a signing in progress and not over! I was cutting it close to the end of their two hours. Positioned at the top of the stairs, was the lovely MS CANDACE HAVENS with her new book — CHARMED AND DANGEROUS. Now, I know this one is a treat, I read it months ago and loved it! So, I bought another copy to give away during our holiday contests (don't forget to stop by after 11/15 and sign up). This one is fun fun fun. A fast read but it will make you smile, chuckle and groan every once in a while. Candy also was so nice to introduce me to Alex Martinez, a writer of a fatally funny horror book. I'm not exactly sure what a fatally funny horror book is, but I wrote it down to look up later.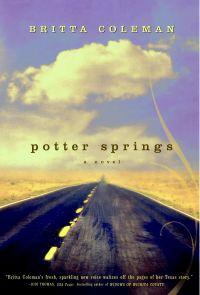 Next to Candace was the beautiful and poised Britta Coleman. She only had ONE copy of POTTER SPRINGS left. Scary thought and since I already had a copy, I thought I better leave the remaining for the lady circling behind me. (I later found out there were more copies downstairs at the cash wrap so I'm still miffed I didn't get a signed copy to give away. SNIFF) I did get a picture though and you can see the great cover. Britta also told me she'll be with the Sweet Potato Pulpwood Queens Girl Friend weekend which sounded really cool. Another note to self to look into it.
Then, I circled around to get to the other side of the floor and the other signers.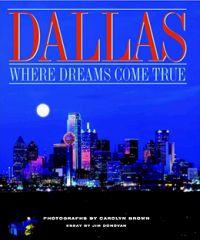 I met the lovely and talented Carolyn Brown sitting at a table filled with copies of her book of Dallas photography, hand made cards and more. WOW. I'm a sucker for coffee table books even when they're not in my budget, but husband was still missing, so what the heck, I splurged. And wow, it is beautiful. I know I got it signed as a prize, but sorry people, I'm keeping this one. It is filled with essays about Dallas and has many many beautiful photos of places I see every week, but in a completely new light. She is way talented AND she has a boxer! I think her Leon must be a nicer dog than our Winston since he seems to get along with cats and not think of them as dessert. Or it could be he was just really tired in his photo. But if you live in North Texas or just love Dallas, then get a copy of DALLAS: WHERE DREAMS COME TRUE for yourself or as a gift. It's wonderful.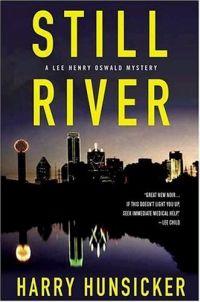 Then I met the wonderful, handsome, charming and a bit scary *grin* Harry Hunsicker. His STILL RIVER is just a wonderful, funny, and fast paced mystery. I think I fell a little in love with Lee Henry (Hank) Oswald and I can hardly wait for the next book to be released. I better not have to wait a year! I snatched up, politely, a signed copy of STILL RIVER but I do NOT suggest anyone wait to see if they are going to win it. Get yourself to the store and buy your own copy. It's a recommended read.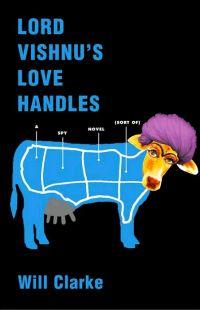 Then, in the corner, lurking near a rack and not by his table, I met Will Clarke. Hmm, doing a little research before the signing I knew his book title, that it was being made into a movie in 2006, but had no sense of what Will looked like. After all, his website photo is a shot of his shoes! But I asked and low and behold, I found him. And his book. Now, what can you say about a book titled — LORD VISHU'S LOVE HANDLES, A SPY NOVEL (SORT OF)? Exactly! You had to be at least curious enough to check it out. Well, I am a curious sort of woman, so I not only spied the curiously drawn cover — is that a cow chart on a Hindu-ish book — but I picked it up and checked it out. It's got to be funny, don't you think? Well, it will definitely get read this week.
So, then the signing was over, the husband still missing, but I toted all the books and bags down the stairs, okay via the elevator since the painkillers had worn off by this time. I stood in line and paid for my many purchases. And then off to find the husband to hear his story of buying $200 of rolled quarters. Ah, another Saturday with the Reyes.
Check out all the photos from this signing and our other ones on our Flickr page.