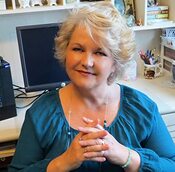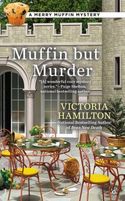 One of my favorite mystery series of all time is Joan Hess's Maggody series. She is the master of creating weird, wild, and yet lovable characters. Anyone who has taken the trip to Maggody, Arkansas and lived a while among the Buchanons knows exactly what I mean. I've read all the titles, and some more than once.
So when I set out to create the folks of Autumn Vale, New York, for the Merry Muffin Mystery series, it was with an eye to creating a unique world of people who had lived in an insulated environment for so long they had kind of a short hand in dealing with each other. Merry Wynter, I figured, would arrive like a visitor to a foreign country; she doesn't speak the language and she isn't sure how to deal with the natives.
I carefully say it was with an eye to creating it, because I found in writing the books that my own style, so thoroughly grounded in reality, didn't lend itself to the wonderfully weird characterizations that Hess manages. It could easily have become a case of an author shooting for the stars and managing only to launch a few bottle rockets.
However… I'm satisfied. Joan Hess is masterful in her humorous portrayals, but many other writers shoot for hilarity but fall so far short it becomes irritating. I never want to go to irritating, for obvious reasons. Instead, I hope readers come away from Autumn Vale with a sense that yes, some of these folks are a few degrees off level, several bricks shy of a load, and definitely some sandwiches short of a picnic, and yet endearing realistic and fun to spend time with. Like your own friends, I want readers to embrace the oddness of the personalities, and yet appreciate the goodness at their core. Aren't we all a little off center?
Humor is such an individual thing that one reader's hilarious is another reader's aggravating. So to you all I ask this questions: when you read humorous mysteries, do you enjoy the characterizations? How far is too far? Do you have humorous mystery series that you recommend to others?
Share them with us all! I'm always up for some fun cozy reads.
Comment below to win a prize package including a Cozy Mystery book tote, a cozy mystery pen, and MUFFIN BUT MURDER, as well as a copy of TEMPEST IN A TEAPOT, written by Victoria as Amanda Cooper! Contest open to all readers in the US and Canada.