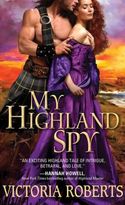 Out of all the places in the world to travel, Belgium had never come to mind. Not for any particular reason, but I thought there were far more interesting places to visit like Scotland, England, Ireland, and perhaps France and Italy. Frankly, Belgium was never on my radar as a must-see. So when my sister asked me to tag along with her on a business trip for my birthday, I thought what could be better than spending an entire week in Europe with my sister? I was right. Nothing could be better.
When my sister and I left the Belgium airport, she warned me that the scenery was very much like the PA Turnpike. She was pretty much right. There's a farm. There's another farm. I think you get the picture. I started to think my week was going to be very long. But as if the clouds parted and the sun decided to make a grand entrance, we reached the city of Antwerpen.
The first thing I noticed was the amazing architecture. There were quaint cobblestone streets, men, women and children who rode bikes everywhere—churches, cathedrals, markets, shops, I was never so happy to be in my element. I toured structures that were centuries old, dined beside a castle and a cathedral, walked in the footsteps of Napoleon, and saw breathtaking paintings from Rubens, a Flemish Baroque painter (1577-1640.)
According to legend, Antwerp got its name from a mythical beast named Antigoon who lived near the Scheldt River. Antigoon supposedly charged a toll to those who crossed the river. For those individuals who refused to pay Antigoon's price, the mythical creature severed one of their hands and tossed it into the river. The giant was eventually slain by a young hero who cut off Antigoon's own hand and tossed it into the river. The name Antwerpen is Dutch from the term hand werpen. Remnants of this tale can be seen throughout the city as works of art, such as hand sculptures, hand jewelry, and hand chocolates. Oh yes, Belgium is definitely for chocolate, diamonds, and fashion lovers.
My sister and I stayed extremely close to the Cathedral of Our Lady. Where the cathedral now stands, there was a very small chapel called Our Lady from the 9th to the 12th century. The gothic Cathedral of Our Lady is Roman Catholic and construction actually started in 1352. Celtic influences could be seen throughout the building, and I literally lost myself in the history of this cathedral for over three hours. The architecture was so detailed and exquisite. Stained glass windows depicted many different scenes, and there were so many to see. Frankly, I didn't want to miss a thing. Worshipers could find sanctuary in one of the many private chapels within the cathedral as the candlelight reflected from the golden altars. I walked over the catacombs of men who lived centuries ago. History bled from the walls and more of Ruben's glorious paintings hung from them.
The Belgium people were as charming as their city. Although the primary language was Flemish and Dutch, most of the Belgium people spoke English and French. They were always willing to talk about their country, and they were all so proud.
I am so proud to say that I should never assume anything. Antwerp is definitely a must-see for any lover of history, culture or tradition.
Have you ever been overseas? If so, where have you been? Sourcebooks will give away one paperback copy of My Highland Spy (US and Canada only, please.)
"An exciting Highland tale of intrigue, betrayal, and love."
—Hannah Howell, New York Times bestselling author of Highland Master
"Roberts' newest features a surprise-laden, quick-paced plot, replete with unconventional and fiercely independent characters. Her lyrical prose grabs readers' attention, and the high level of emotional tension simply adds to the depth of the story. This book begs to be read and reread."
—RT Book Reviews
This Highland Laird won't bow to the Crown
Laird Ruairi Sutherland refuses to send his only son away to be educated by the English. And he most definitely will not appear in Edinburgh to pay homage to a liege who has no respect for Scotland. So he does what any laird would do-he lies to the king. The last thing Ruairi expects is a beautiful English governess to appear on his doorstep.
But this lady spy might make him…
Lady Ravenna Walsingham is a seasoned spy who is sent to the savage Highlands to uncover a nefarious plot against the Crown. Playing the part of an English governess—a job easier said than done—she infiltrates the home of Laird Sutherland, a suspected conspirator.
If she doesn't betray him first
Ravenna soon discovers that the only real threat Sutherland poses is to her heart. But will the proud Highland laird ever forgive her when he discovers the woman he loves in an English spy?
Purchase MY HIGHLAND SPY at Amazon, Barnes and Noble, Indigo, Books-a-Million, Indiebound, and Victoria's website.
To comment on Victoria Roberts's blog please click here.