Feeling down? Buy a new book. Seriously. Have you ever thought about the reasons we love to read? Sure, there are several, but lately I've been giving a lot of thought to the way stories comfort us.
At our core, we all yearn to connect with others. And we do it all the time. We pet animals. We enjoy being held by and holding those we love. We like to share our energy in a calm, loving way because it soothes us and those we touch.
As a child, did you ever press your fingers against a boo-boo or lie on the grass when you were upset? I did, too. Back then I didn't think about the nature of energy, but innately I understood there was power within us and within the world. Power that could restore our emotional and even physical peace.
As years passed and life brought me experiences, I explored that energy in different ways. Curious about the power of the mind, I became a certified hypnotherapist. I've received the attunements of reiki. I've sought healing from acupuncturists, massage therapists, and a shaman, among others. I was raised in Southern churches, have a relationship with God and Christ, and I strongly believe in the power of prayer.
Through all my searching and experience I've become confident there are things we don't understand, but that a powerful, unseen energy is around us, affects us, and nurtures us. People have learned to tap into that energy in different ways and call it by different names, but I believe it all comes from the same source.
What does this have to do with reading? Simply, stories have energy, too, and they offer a connection.
Fictional characters seek relief from suffering the way we all do. None of us are without wounds, and no one wants to feel alone. If we see ourselves in a character, we become inspired by that character's struggles and accomplishments. On a deeper level, we believe if she can succeed maybe we can, too. That's how novels empower us. All that is needed is the connection.
Cassidy, the most wounded character in my novel WATER BEARER, accidentally started a fire that killed her parents. Her journey is one many of us can relate to, though the tragedies we've experienced are different from hers. We can share her suffering, her hope, and her instinct to survive. We also know forgiving ourselves can be harder than forgiving others.
In the course of writing and revising WATER BEARER, I've read the manuscript at least a dozen times, maybe more. Without fail, I have laughed, cried, and fallen in love. Every. Single. Time. But more than that, I've been inspired to seek forgiveness of myself and others.
If you've sought to ease your personal wounds, no matter your spiritual beliefs, you probably know by now there is only one way to overcome emotional suffering. Forgiveness. Forgiveness of yourself and forgiveness of others is how you find peace. It's how you make room for more joy in your life.
I invite you to read WATER BEARER. I invite you to laugh, cry, and fall in love. I invite you to feel the connection and share the energy of this story.
Thank you for having me here today. It's truly an honor.
Water Bearer Blurb
Southern Skies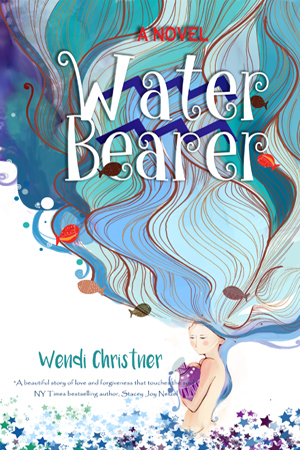 One last summer together forever changes the lives of best friends in a small Southern community. These unforgettable characters and their moving story linger long beyond the final page.
Romance Historical [On Sale: September 2, 2016, Paperback / Kindle, ISBN: 9781535002165 / ]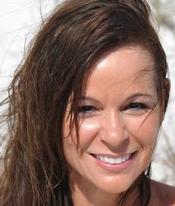 Wendi Christner is the author of Writer's Digest Short-Short Story Competition winner "Throwing Stones," a fairy self-help book, and several novels written under various pseudonyms. Her gritty, emotional stories tend to have a Southern voice born of her roots in the Florida panhandle. She currently lives in Tampa with her husband, son, and their fur family.