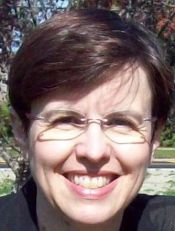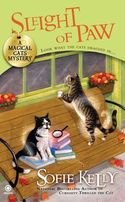 I hate having my picture taken, something I blame equally on my mother and her closest friend, mother of my childhood buddies Bill and Stephen. Both moms had old Brownie box cameras, and they were forever posing us in front of something—a bush, a fence, someone's car—reminding us, "Say cheese," and then spending the next several minutes squeezing us closer together and wiping dirt from our faces with mommy spit, while our smiles hardened into something resembling the rictus of a death mask. Then when the photos were developed, someone—usually me—was missing the top of his or her head.
See what I mean? (You'll notice the boys are nowhere to be seen, but I do have all my head in this one.)
Over the years I've had some good photos taken and some not so good ones, like the time I tried to duplicate the crisp, white-shirted look of one of my favorite writers, Tess Gerritsen. With my fair skin I ended up looking more like Robert Pattinson in the Twilight movies. Even if you squinted, I didn't look like Tess.
Recently, I heard from the very nice publicist who works for one of my equally nice publishers. Did I have a recent photo? I didn't. Since the Tess Gerritsen look hadn't worked for me I decided to emulate fellow writer Hank Phillippi Ryan, who always looks great in black. In her photos she looks friendly, approachable, playful. (Probably because she's all that in real life.)
"I'll take your picture," my teenage daughter with her new digital camera offered. "If we take action shots you'll look more natural."
Natural and playful are sort of the same thing, aren't they?
Not exactly.
Sadly, I look nothing like Hank.
No, this picture has not been photo-shopped. No, I did not just score a touchdown.  Yes, I do have two legs.
So I gave up again. But the nice publicist really is nice…and persistent. "I'll take your picture," my husband offered. "Okay," I said. How bad could it be, I reasoned.
We walked over to the park on a beautiful, unseasonably warm fall day. "Stand there," he said. He took some shots. He pointed to another spot. "How about there?" We did a few more shots. "Okay," he said.
That was it.  Easy.
Too easy?
We took the camera home and downloaded the photos. There was one unfortunate picture taken when a sudden breeze blew, that left me looking like Don King, but there were three photos that I liked. Actually liked.
This is the one we finally decided on.
The top of my head is intact. You can't even see my legs. And…well, I'm not saying I look like Hank…but maybe if you squint?
Tell us about your own photo experiences in the past, missing limbs, funny photos, etc, and two will win a copy of SLEIGHT OF PAW

To comment on Sofie Kelly's blog please click here.