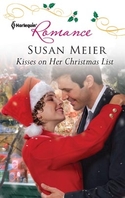 December 2011
On Sale: November 29, 2011
Featuring:
Rory Wallace; Shannon Raleigh
256 pages
ISBN: 0373177690
EAN: 9780373177691
Kindle:
B005WJ8I8A
Paperback
$4.99
Romance Series, Holiday
Buy at Amazon.com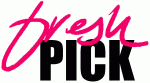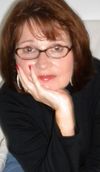 A sweet romance for the holidays
Kisses On Her Christmas List
by Susan Meier
Shannon's Christmas Wish List
1. A gorgeous billionaire to buy her store…enter Rory Wallace—swoon!
2. The magic of Christmas…Rory and his little girl need to know that it still exists.
3. Willpower…because kissing Rory under the mistletoe would be a Very Bad Idea.
Shannon Raleigh can't believe that both Rory Wallace and his little girl dislike Christmas so much and she's determined to make her favorite season as magical as possible! But working with handsome Rory every day proves challenging, because Shannon finds herself longing for Christmas kisses with the man she can never have….
Excerpt
Shannon Raleigh turned to get a look at herself in the full-length mirror in the bathroom of her executive office suite and gaped in horror. The tall black boots and short red velvet dress she wore exposed most of her legs and the white fur-trimmed U at the bodice revealed a sizable strip of cleavage.
"I can't go into a roomful of kids dressed like this!"
Even from behind the closed door, she could hear her assistant Wendy sigh heavily. "Why don't you let me be the judge of that?"
"Because I know you'll say I look fine, when I don't. I can't usher kids to Santa's lap in a skirt so short I can't bend over."