On the eve of her latest release, WHEN THE MARQUESS FALLS, Lorraine Heath chatted with reviewer Miranda Owen about writing historical romances, her favorite characters, and who she reads to escape.
Occasionally, in one of my online book groups, the question comes up
asking which books make you teary-eyed. My first instinct is to say that I
usually avoid reading romances that do just that – but then I remember that your books frequently tear me up and I adore them. Since so many of your books – THE VISCOUNT AND THE VIXEN included – have such a strong emotional pull, do you intend for readers to have a visceral reaction to them as they're reading along? Do you enjoy reading books like that as well?
Lorraine Heath: I do hope that readers "feel" something when
they are reading my books. When I first started writing romance, I had a goal—I
wanted to make the reader smile at least once…and to tear up. So many of the
books I love to read always make me experience some sort of emotion—joy, sorrow, happiness—while I'm reading them. My very favorites make me smile, laugh, cry, sigh. When I read I want to totally immerse myself in the story…and I try to bring that same sort of immersion to my writing.
I love the chemistry between Killian and Portia. Is it sometimes
difficult finding that spark between two characters, or is that the first thing
that strikes you when you begin writing a story?
Lorraine Heath: I've written a couple of books where it seemed
more difficult to find that spark but for me, the seed for a story usually
begins with the characters so I see them and how they are going to react to each
other long before I know what is going to happen around them.
In any book in which secrets play a big part in the story like THE VISCOUNT AND THE VIXEN, I always feel a little anxiety waiting for the secrets to be revealed and the fallout that comes from having the secrecy discovered. What compels you to tell a story about characters with deep dark secrets?
Lorraine Heath: I have a degree in psychology so I've always
been interested in studying people's motivations and secrets. Very often it's
those secrets that motivate us the most. What we don't easily share about
ourselves tells us more about ourselves than what we easily share. So I like to
dig around in my characters' pasts, dreams, hearts and figure out what makes
them the way they are. And when I discover a little secret, so much the better.
To be honest, the secret doesn't always come to me until I'm in the midst of
writing.
In so many of your books, I feel like the characters' lives and the
situations they get themselves into – or are put into by circumstances beyond their control – are so tangled that, if the story wasn't written by an author I know and trust, I would find it difficult to believe a happy ending was possible. Why do you seem to enjoy writing about characters in such moments of crisis? Has there been any of your stories that have proved the most challenging to get your characters out of trouble?
Lorraine Heath: I love the challenge of writing a story that
makes me push the edges of my creativity. And where I can, I try not to take the
easiest path. If I have a heroine who likes two men, it's easier if one of them
is a jerk. But if they are both decent guys then the fun part is figuring out
what it is about one of them that makes him perfect for her. I find all stories
difficult to write, especially the ending, because I've brought the reader along
on the journey and I don't want her—or him—to be disappointed.
I found WAKING UP WITH THE DUKE challenging because I knew the husband would have to die but I wasn't quite sure how I was going to get my hero and heroine past that. Originally I envisioned them not getting together until after the baby was born…but it didn't feel right as I got to know the characters better. A lot of times what I originally think is the way I'll resolve the conflict or end the story changes once I get to know the characters better.
Since many of your books have such an intensity about them, is there any
topic that you'd deem too dark to write about, or some circumstance, or aspect of a hero or heroine that you'd say was off limits?
Lorraine Heath: I can't think of anything offhand. I'd probably consider something really dark as an intriguing challenge to make the topic/subject palatable to a reader. I can have darkness in my characters' backgrounds without making them or the story necessarily dark.
In THE VISCOUNT AND THE VIXEN, the hero's father the Marquess of Marsden is a man haunted by his love for his first wife. I love the "Miss Havisham" touches like the stopped clocks and closed rooms. Such a character is fascinating to read about, but what makes such a character interesting to write about?
Lorraine Heath: It's interesting to find ways to portray the character so he's intriguing to readers. From the beginning with Marsden, I wanted to show him in a way that left some doubt as to whether he was truly insane. Or was his wife haunting the moors? Finding ways to depict him that might leave unanswered questions made it fun to write him.
In March, you're releasing a prequel e-novella story starring
the Marquess of Marsden featuring his early years and romance with his now late wife. Had you always intended to tell his story in that way? As with any kind of prequel I am obsessed with timelines. Can you say approximately how long Marsden and his wife were together before she died giving birth?
Lorraine Heath: I had not originally planned to write his story
but as I was writing THE VISCOUNT AND THE VIXEN, and Marsden revealed little bits about his wife, I realized I wanted more than those tidbits. I tossed the
idea out to my editor and she was all for it—so I wrote the novella. They were
married for four years, which I realize isn't very long but they loved a
lifetime during those years.
Since you'll be coming out with another installment in your Scandalous
Gentlemen of St. James series in May, what inspired you to take this detour and writes these Hellions of Havisham books?
Lorraine Heath: When I finished writing THE DUKE AND THE LADY IN
RED, I didn't really have an idea for any more scandalous gents but the
Hellions were knocking on my office door, letting me know they had stories. Then when I finished writing their stories, Rexton popped in to let me know he was willing to talk. All that is a little tongue-in-cheek, but not too much. As I
mentioned before, the characters usually come to me first and until I see the
hero and heroine, I find it difficult to sit down and start writing a story
A frequent topic of discussion in my online book groups is what we, as
readers, drives us crazy about the genre we love – whether it's technical
inconsistencies, or issues with a specific type of character. What are some
things about historical romance, or other types of romances that bug you?
Lorraine Heath: I want to understand why the hero and heroine
fell in love. I want to see them falling in love, so I'll be disappointed if the
author doesn't show me that aspect of the story. I recently read a book where
the heroine was constantly rude to the hero—when he didn't deserve the rudeness. So I didn't understand why he expressed any interest in her, continued to help her when she ran into trouble, or why she went to bed with him. I want to see the characters fall in love; I want to experience it, to know they will have their happily ever after because I've "seen" what they mean to each other
I know it might be extremely difficult to choose, but which are your
favorite books that you've written? Favorite characters?
Lorraine Heath: Oh, oh, oh…very hard. I really like THE
VISCOUNT AND THE VIXEN, THE DUKE AND THE LADY IN RED, WAKING UP WITH THE DUKE. Some of my favorite characters are Jack Dodger and Olivia, Rafe Easton and Evelyn, Edward Alcott and Julia…I could go on and on. Whatever book I'm writing at the moment has to be my favorite, the characters my favorite—otherwise, why am I telling their story?
I was so happy when you finally wrote a story for William Graves in your
Scoundrels of St. James series. Are there any supporting characters that you wish you would've been able to devote a book of their own to, or to expand on that you haven't yet for whatever reason?
Lorraine Heath: At the moment, I've written a story for every character that I have a story for—except for Rawley Cooper from my Leigh Brothers trilogy. I'd like to write his story and I hope to in the near future. It's a matter of finding time and deciding if what I'd originally planned for his story is what his story should be. My main concern is that readers have waited 20 years for his story and after all that time, they've probably imagined their own stories for him. Is it possible to write a story that won't disappoint?
It's hard to pick a favorite story in your Scoundrels of St. James series, but I loved the mystery/romance balance in MIDNIGHT PLEASURES WITH A
SCOUNDREL. Some of the imagery made me think of the classic Alfred Hitchcock film Vertigo. Do you think in the future you might write a book or series with similar specifically Gothic and mystery elements, centered around one character or couple – like Stephanie Laurens' Casebook of Barnaby Adair series? I enjoyed AN INVITATION TO SEDUCTION for similar reasons.
Lorraine Heath: Thank you. I was thinking of Alfred Hitchcock while writing that story. I knew who the hero would be. The first time I saw the heroine, she was sitting on the train, staring at her reflection in the window. Then her sister spoke, asked her question—and I was like, whoa! How did they get there and where do they go from there? That one had some elements of my not knowing exactly how I was going to get the couple together. But I don't see myself writing multiple books with the same characters. That said, you will meet James Swindler's son in the next Scandalous Gents book and I wouldn't be at all surprised if he's following in his dad's footsteps. His story is tweaking at the back of my mind, and it may have some mystery to it.
Do you currently have plans to, or think you ever might, write more
historical romances set in the US?
Lorraine Heath: I would like to, but I'm not currently contracted to and I'm still having a lot of fun with my British historicals.
I've heard that some authors don't tend to read books in the same genre
or sub-genre they themselves write in. What are some of your favorite books and authors?
Lorraine Heath: Historicals are my first love when it comes to romance. I'll read anything by Lisa Kleypas, Sarah MacLean, Loretta Chase, Valerie Bowman, Kelly Bowen. For contemporary I turn to Addison Fox, Julie Anne Long, Sophie Jordan, Linda Howard, and, of course, Nora Roberts.
What are you working on right now? Do you plan on writing a story in
the future about Portia's friend Sophie?
Lorraine Heath: I've thought of writing a novella for Sophie. I don't know if she has enough story for an entire book—but who knows? I'm currently working on a new series, that's presently untitled, and will introduce a new set of characters to my readers. I'm not really far enough along yet to say more about it because I'm not really sure where the stories are going to take me. The first book will be out in 2018.
Lorraine Heath: Thank you so much for the intriguing questions and taking the time to ask me about my stories.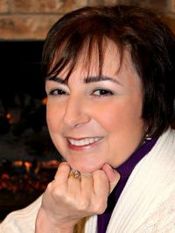 Lorraine Heath always dreamed of being a writer. After graduating from the University of Texas, she wrote training manuals, press releases, articles, and computer code, but something was always missing. In 1990, she read a romance novel and became not only hooked on the genre, but quickly realized what her writing lacked: rebels, scoundrels and rogues. She's been writing about them ever since, for both adult and young adult readers (as Rachel Hawthorne).
Her work has been recognized with numerous industry awards including RWA's
RITA®, a HOLT medallion, a Romantic Times Career Achievement Award, and several Texas Gold Awards. Her novels have appeared on bestseller lists, including USA Today, Waldenbooks, and most recently, the New York Times.