Marriage. Commitment. Forever. These words go hand in hand when you think about weddings and they conjure up images of white dresses, tuxedos, friends, family, beautiful locations, nit-picked details and, of course, heightened emotions.
And I'm not just talking about the wedding party.
Having been to my fair share of weddings as part of the party and as a guest I
can say that without a doubt that there is all kinds of crazy that happens at
these events. My own wasn't without it's hiccups. Our attempt at a low key, drama free celebration turned into anything but. Besides tripping as I walked (or should I say stumbled) down the aisle and bursting into nervous giggles as I tried to say my vows, my new brothers in law who don't see eye to eye at the best of times couldn't keep it together and got into an argument at the reception which then turned into a fight which of course ended up involving the food. If that wasn't enough, our escape from the family drama turned into one of a different kind when we came home to find that our house had been covered with toilet paper and graffiti by an angry and vindictive ex. Not exactly the wedding of anyone's dreams. So, yeah, when I talk about weddings that stray way off the plotted path, I have a little insight on the subject.
What I love to write about when it comes to nuptials is the complex mix of
emotions everyone has going into a wedding whether or not they are the ones
taking the plunge. There's just so much of it, good or bad and even sometimes
mixed. How that not be worth some exploring?
To date, I've written about two destination weddings from the point of view of
the guests. In FUEL TO THE FIRE, the hero and heroine are exes brought together serendipitously, and quite contentiously, by a wedding. As things get physical and they begin to unravel their past, old emotions come into play. Secrets come out. The things they've believed for years change. They, and their relationship, change. The story is complicated and the characters go through so much to get their happy ending.
This time around I've written a story that's much lighter, fun and contained in
one day. In PLAYING DIRTY, Olivia and Rafe are in Brazil on a picturesque beach at a luxurious, sun drenched resort as part of their respective best friends' wedding party. Obligated to be there, they go along with their friends' obvious and rather embarrassing attempts to bring the estranged couple back together. All the while, even with all the scheming, Olivia and Rafe enjoy themselves. All the time spent together flirting and the teasing is bound to bring up some old feelings, right? That's what their friends are hoping!
It was so much fun (and maybe a little cathartic) to write a couple who are
having a good, if strange, time at such a beautiful wedding where everything
goes to plan!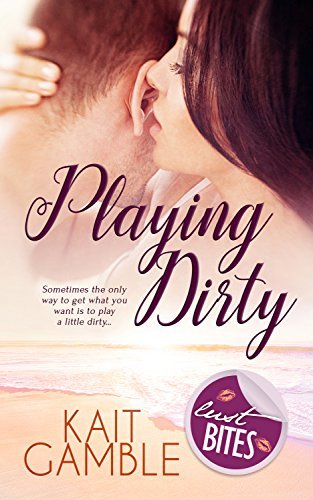 FROM POPULAR ROMANCE AUTHOR KAIT
GAMBLE
Sometimes the only way to get what you
want is to play a little dirty…
Olivia just wanted to give her best friend the best wedding experience and was fully prepared that her own devastatingly handsome polo-playing ex, Rafael, would be there too. What she didn't expect was that all their friends would use the occasion to try to push her and Rafael back together.
Rafael just wanted to get through the event with a little dignity, but since his teammates got it into their heads that he and Olivia are meant to be, things have become a little complicated.
Their friends aren't going to let anything get in the way of bringing Olivia and Rafe together—not even the couple in question.
Romance Contemporary
[Totally Bound Publishing, On Sale: March 21,
2017, e-Book,  ]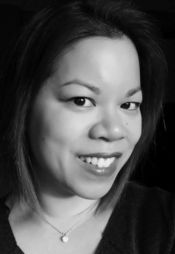 Read. Escape. Fall in love.
Kait was born and raised in the wilderness of the Pacific Northwest and started writing to entertain herself during the long winters as a child. Insatiably curious with a love of learning new things, she picked up many random
skills including three languages, and two martial arts. After travelling three continents (the other four are on her bucket list), she settled in England with her family where she spends most of her time cultivating her daughter's love of reading and writing, scribbling ideas on every available scrap of paper and trying out dialogue on her cat.