Sarah J. Maas A Court of Thorn and Roses Series
The fantasy hooks you in with realistic portrayals of PSTD, something you don't often see in paranormal and fantasy books, enough action and adventure to keep you on the edge of your seat, and a super sexy, steaming hot love story.
JR Ward Black Dagger Brotherhood Series
Those who know me, know I'm the number one Rhage fan in the world.
LJ Smith The Secret Circle
There's nothing like being drawn into the Secret Circle and sitting among this intoxicating coven of witches.
Lara Adrian The Midnight Breed Series
Her vampires and their partners, both mortal and not so much mortal, have amazing storylines and the novels are full of action.
Kristen Ashley's Dream Man Series
I'm a huge, obsessive fan of Kristen Ashley, having read almost all her books.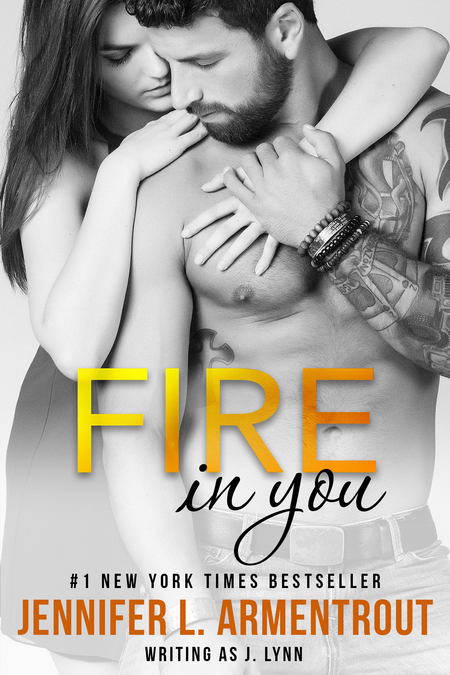 From the # 1 New York Times and International bestselling author comes a richly moving story about heartbreak and guilt, second chances and hope. Full of familiar, fan-favorite characters and no two people more deserving of a happy ending, Fire In You will burn bright beyond the last page…
Jillian Lima's whole world was destroyed in a span of a few hours. The same night her childhood love, Brock 'the Beast' Mitchell, broke her heart, her life was irrevocably altered by the hand of a stranger with a gun. It takes six years to slowly glue together the shattered pieces of her life, but Jillian is finally ready to stop existing in a past full of pain and regret. She takes a job at her father's martial arts Academy and she's going out on her first date since a failed relationship that was more yuck than yum. Jillian is determined to start living.
She just never expected Brock to be a part of her life again. But he's firmly back in her life before she knows it, and not only is he older, he's impossibly more handsome, more teasing and more everything. And when he sees Jillian, he's no longer capable of thinking of her as the little girl who was his shadow growing up or the daughter of the man who gave him a second chance at life. He sees the woman who'd always been there for him, the one person who believed in him no matter what.
Brock knows she's the one he should've made his, and what begins as a tentative friendship quickly turns to red-hot chemistry that sparks a flame that burns brighter than lust. Falling for Brock again risks more than her heart, because when the sorrow-filled and guilt-ridden past resurfaces, and a web of lies threatens to rip them apart, the fallout could lay waste to everything they've fought to build together, and destroy the dreams of those they care most about.
Romance Contemporary [On Sale: November 28, 2016, e-Book, ISBN: 2940156749089 / eISBN: 9780997969115]
Order a digital or paperback copy of FIRE IN YOU by Jennifer L. Armentrout, writing as J. Lynn, AND fill out THIS FORM by December 3rd, and get an exclusive bonus scene-an Epilogue featuring POVs from all the major couples throughout the Wait For You World!
FIRE IN YOU will be available in paperback and eBook November 28th, 2016!
Just enter your name, age, email address, and the order number from your digital or paperback pre-order receipt at here to receive your exclusive FIRE IN YOU bonus scene! All entrants will receive the bonus scene on December 5th, 2016 through email using the email given when the entrant filled out THIS FORM.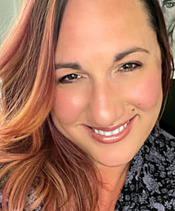 #1 New York Times and #1 International Bestselling author Jennifer Armentrout lives in Martinsburg, West Virginia. All the rumors you've heard about her state aren't true. When she's not hard at work writing, she spends her time reading, watching really bad zombie movies, pretending to write, and hanging out with her husband and her Jack Russell Loki.
Her dreams of becoming an author started in algebra class, where she spent most of her time writing short stories….which explains her dismal grades in math. Jennifer writes young adult paranormal, science fiction, fantasy, and contemporary romance. She is published with Spencer Hill Press, Entangled Teen and Brazen, Disney/Hyperion and Harlequin Teen. Her book Obsidian has been optioned for a major motion picture and her Covenant Series has been optioned for TV. Her young adult romantic suspense novel DON'T LOOK BACK was a 2014 nominated Best in Young Adult Fiction by YALSA.
She also writes Adult and New Adult contemporary and paranormal romance under the name J. Lynn. She is published by Entangled Brazen and HarperCollins.