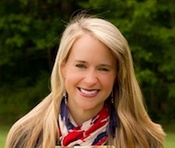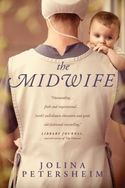 My husband—in the middle of editing my manuscript—looked up at me. "You realize you're living your dream?" he said. "You're an author. A published author. "
I paused while wiping down the countertop, the damp rag in my hand. "I am, aren't I?"
"I bet it's easy to forget that when you're living your dream every day."
He was right.
The hustle and bustle of deadline, preparing to launch my sophomore novel, THE MIDWIFE, being six months pregnant all while staying home with a toddler sometimes makes me feel like whirligig in a straight-line wind, no stopping point in sight.
I am not as anxious about my June 1 book launch as I was with my debut, THE OUTCAST; I can actually enjoy these days leading up to it, instead of tossing and turning at night.
Yet the anxiety, with THE OUTCAST, fueled both me and my mild case of insomnia. I wrote blog posts, arranged radio, television, and newspaper interviews, and finalized the details for book signings like I was hyped up on caffeine.
I've done all of these things in preparation for THE MIDWIFE: a story about overcoming loss and learning to love again. But I am also aware that true happiness and fulfillment cannot be acquired through a plethora of five star reviews and critical acclaim.
You see, many things have changed in this year between book launches.
In the fall, I suffered a miscarriage that realigned my perspective and ceased my spinning. I was out of town for a book event when I understood what was happening, and those hours it took to drive back home made me realize that all that mattered in my world was God and my family.
I believe that God has indeed granted me with the gift of storytelling, and I always want to use it for His honor and glory. However, I also never want to forget that I am living the dream, regardless if I'm a published author or not.
I never want to forget sitting on the porch this spring, writing, and feeling my unborn child moving inside my womb like a promise, of walking out to the mailbox while pushing my toddler in the stroller and discovering a handwritten note from someone who enjoyed my story, of laughing with my husband—our laptops before us—as we edit my manuscript side by side.
I am indeed living the dream, not because another book is about to be born, but because of the beauty that is present in my simple, everyday life.
To comment on Jolina Petersheim's blog please <a href="http://freshfiction.com/page.php?id=5945″>click here</a>.