Today is release day for THE AMISH CHRISTMAS CANDLE, a collection of three stories from three of your favorite Amish authors, Jennifer Beckstrand, Kelly Long, and Lisa Jones Baker.
Aunt Bitsy gets her own love story!
Ever since the release of my Honeybee Sisters series in the summer of 2016, many readers have asked me if Aunt Bitsy is going to get her own romance. Yes! In "A Honeybee Christmas," Bitsy Kiem, the Honeybee Sisters' eccentric aunt, has met her match. With her trusty shotgun and her troublesome cats, Aunt Bitsy catches the eye of an Amish widower who is determined to turn her into a proper Amish frau.
Aunt Bitsy is an excellent cook, and one of her specialties is Bienenstich Cake or Bee Sting Cake. This cake is guaranteed to make any Amish widower fall in love with you. It is made with yeast, so the cake has more of a bread consistency—moist and light. The recipe is quite involved, but the cake is absolutely delicious and worth every minute. Perfect for any Christmas celebration.
Aendi Bitsy's Bienenstich Cake
Cake
1 1⁄4 teaspoons active dry yeast
3⁄4 cup whole milk, warmed just over room temperature with 1 tablespoon raw honey added
4 tablespoons unsalted butter, at room temperature
1⁄4 cup sugar
1 cup bread flour
1 cup all-purpose flour
3⁄4 teaspoon salt
2 large eggs, at room temperature
Combine the yeast and milk with honey and let sit for five minutes.
 Cream the butter and sugar in a medium mixing bowl. Add the yeast mixture to the butter mixture and mix until combined. Add bread flour, all-purpose flour, and salt. The batter will be thick, like dough, so if you are not Amish and you use electricity, you can mix this together in a stand mixer at low to medium speed for 2 to 3 minutes. If you are Amish, you've just got to use your muscles. Add eggs and mix. Scrape down the sides of the bowl, cover with plastic wrap, and let rise in a warm place for 60 minutes until the dough is a little puffy. It won't fully double.
Butter a 9-inch round spring form pan. Stir the batter a few times to deflate it slightly, then scrape it into the prepared pan and spread it until it fills the bottom. Cover with plastic wrap (don't let the plastic sag and touch the dough) and let it rise for another 30 minutes.
 Preheat oven to 350°.
Honey Almond Topping
9 tablespoons unsalted butter
1⁄3 cup plus 3 tablespoons granulated sugar
4 1⁄2 tablespoons honey
3 tablespoons heavy cream
3 pinches of sea salt
1 1⁄2 cups sliced almonds
In a small or medium saucepan, stir butter, sugar, honey, cream, and salt over medium heat until butter is melted. Stirring frequently, bring to a simmer and let boil for 3 to 5 minutes, until the mixture goes from a yellowish color to a light beige. Remove from heat and stir in the almonds.
Once the cake has finished its second rise—remember that it won't rise significantly—press the dough lightly to deflate it. Spoon the almond topping evenly over the top of the cake.
Bake cake for 20 to 25 minutes until the top is a lovely golden-brown color and a toothpick inserted in the center comes out clean. Be sure to put a foil-lined cookie sheet under your spring form pan in case the almond topping drips.
Transfer to a cooling rack and let it sit in the pan for 10 minutes. After 10 minutes, run a knife between the cake and the pan and remove the outer ring. Let cool completely.
Pastry Cream Filling
1 cup whole milk
3 large egg yolks
1⁄4 cup granulated sugar
3 tablespoons all-purpose flour
2 pinches sea salt
2 tablespoons unsalted butter, softened
1 teaspoon pure vanilla extract or 1⁄4 teaspoon almond extract (we use almond)
Warm milk in a medium saucepan (not too warm or it will scald). Set aside. Rinse saucepan with cool water and dry it. In the cool saucepan, whisk the egg yolks and sugar for 1 minute. Whisk in flour and salt until smooth. Drizzle in warm milk a spoonful at a time while whisking continuously. Once you add half of the milk, you can add the rest in a steady stream, whisking continuously. Return the saucepan to the stove and cook on medium-high heat until the mixture bubbles. Keep whisking, and simmer for 1 to 2 minutes.
Remove from heat and whisk in the butter and either the vanilla or almond extract. Cool the pastry cream completely—either in the fridge or over a bowl of ice water.
To assemble the cake: Once both the cake and pastry cream are cooled, place the cake on a serving platter and cut it horizontally into two layers with a serrated knife. Spread pastry cream over bottom half of the cake. Place the top half of the cake on top of the pastry cream.
You can make the dough and pastry cream a day ahead and refrigerate it. It's quite a bit to do in one day.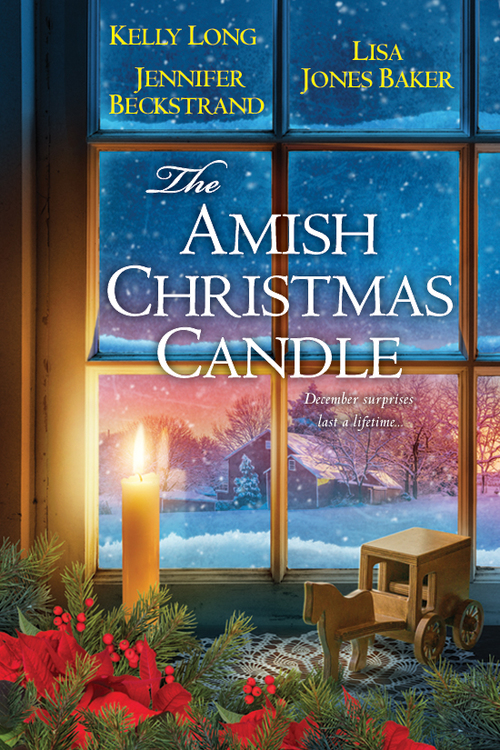 At the heart of winter's darkness is the joyous glow of the Christmas season. In this love-filled holiday collection, warm yourself with the peaceful light of Plain gifts.
SNOW SHINE ON ICE MOUNTAIN
Kelly Long
When staid Naomi Gish's mischievous father hires strapping Gray Fisher at their candle shop for the season, she's positive the old man has an ulterior motive. She doesn't need help—but as Gray learns the craft of candle making, Naomi learns that love is not only possible, but God's most precious gift.
A HONEYBEE CHRISTMAS
Jennifer Beckstrand
Of all the sacrifices Bitsy Kiem made to raise her three nieces Amish, giving up her Englisch life was the only thing she missed. With the girls married now, she has a chance to kick up her heels this Christmas—unless widowed Yost Weaver can convince her that Plain love is a flame that will never go out.
THE CHRISTMAS CANDLE
Lisa Jones Baker
Blessing those in need at Christmastime is one of Lydia's favorite traditions. But without her newly married sister's help this year, the task seems daunting—until handsome Mennonite John King shows her that hands joined to do good may unite hearts, as well.
Romance Holiday | Inspirational Amish | Holiday [Kensington, On Sale: September 26, 2017, Trade Size / e-Book, ISBN: 9781496710154 / eISBN: 9781496710161]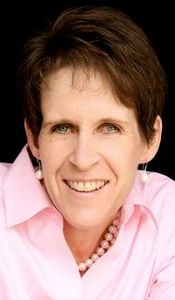 Gentle love in a harsh world
Jennifer Beckstrand is the bestselling author of The Matchmakers of Huckleberry Hill series and the Forever After in Apple Lake series, set in two Amish communities in beautiful Wisconsin. She has always been drawn to the strong faith and the enduring family ties of the Plain people and loves writing about the antics of Anna and Felty Helmuth.
Jennifer has a degree in mathematics and a background in editing. She and her husband have been married for thirty years, and she has four daughters, two sons, and two adorable grandsons, whom she spoils rotten. You can learn more about Jennifer and her books at her website.