Sounds pretty fun, doesn't it?? And as of September 25, my latest book TO CONQUER A SCOT is available to readers and lovers of time travel and historical romance! I'm very excited about this book, and while writing it I actually termed it my Hot Scot novel. Although having read some early reviews, I'm led to believe that it actually may have some funny bits in it. Now I can't remember writing a comedy, but as long as readers are enjoying the book, I'll take it. J
I started writing TO CONQUER A SCOT during the National Novel Writing Month (NaNoWriMo) and managed to get almost half of the book done during that month of continuous writing. I knew that the Scottish highlander stories were pretty popular, and I too started to read more of that genre, but time travel is the genre of my heart, so I had to write a book that also included that element. And so, To Conquer a Scot was born.
This book is going part of my new TIME TRAVELER'S HIGHLAND LOVE series with Entangled, and I've just finished TO SAVE A SAVAGE SCOT, which follows on from book one of Aedan and Abby's story. I won't give too much away, but one of the main characters in book one, Black Ben is the hero in book two, and he's as troublesome, vexing and lovable as he is in book one. So, I hope you'll enjoy his story as well. TO SAVE A SAVAGE SCOT will release next year.
At this stage, I've not planned a third book in the series, although I certainly could, and I have a pretty wicked, quirky idea that would work well, and I think will be absolutely loved! So, watch this space.
I hope you enjoy TO CONQUER A SCOT and since the world is pretty obsessed with Outlander and Scottish highlanders in kilts at present, I'm thinking you all probably will.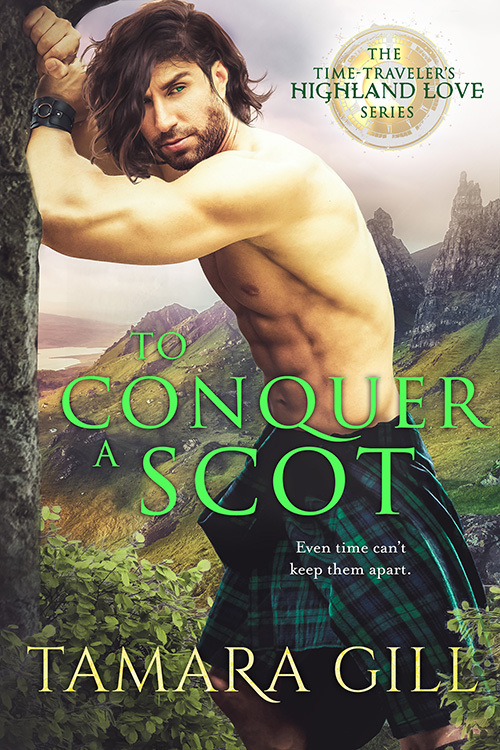 Time-traveling isn't what Abigail Cross had in mind for her Scottish vacation, nor was a potential marriage to the Laird Aedan Macleod. The fact that the obnoxious, yet hot, and definitely sexy Highlander sees the world very differently than she does, is beside the point.
Aedan Macleod knows what he wants in a wife, and Abigail certainly doesn't meet his Highland standard, even though he must rein in his desire, because beautiful, opinionated Abigail would never suit as a laird's wife.
Tempers flare yet passion is undeniable, as Abby navigates her way through a medieval castle's day to day life. When two rival clans threaten the maddening twenty-first century minx who's captured Laird Aedan's heart, the mighty Highlander is willing to sacrifice everything to keep Abigail safe.
Romance Time Travel | Romance Historical [Entangled Select, On Sale: September 26, 2017, e-Book, ISBN: 9781640632493 / eISBN: 9781640632493]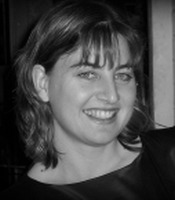 Tamara is an Australian author who grew up in an old mining town in country South Australia, where her love of history was founded. So much so, she made her darling husband travel to the UK for their honeymoon, where she dragged him from one historical monument and castle to another.
A mother of three, her two little gentleman's in the making, a future Lady (she hopes) and a part-time job keep her busy in the real world, but whenever she gets a moment's peace she loves to write romance novels in an array of genres, including regency, medieval and paranormal.
Save