Jan Drexler is the descendant of Anabaptists who settled in Pennsylvania in the 1700s and then migrated west. She's started a new series, Journey to Pleasant Prairie, that is based in part on her own family's history in migrating west. Join us in a conversation with Jan as she talks about the series and the first book, HANNAH'S CHOICE, which is out now.
Your ancestors were Amish, Mennonite, and Brethren. Did this ever cause controversy within your family?
I'm sure the controversy was there, but it was before my time. Most of my Amish ancestors moved to the more liberal Amish Mennonite church during the Great Schism in the Amish church in the late 1800's, and from there to Mennonite and German Baptist Brethren churches.
One of the reasons I started writing was to explore that time of division. As I study my family's genealogy, it is apparent that the schism didn't only cause churches to split, but divided families. Parents and children, brothers and sisters all found themselves on one side of the divide or the other. My stories came about as I tried to explore how that would affect a family and the close relationships within the community.
Does a reader need to understand the Amish life to fully appreciate your books?
One of the things I try to do in my writing is to bring my readers along on a journey of discovery of this group of people that lives outside of the typical American culture. I think the only thing a reader needs to become involved in my books is a healthy curiosity and a love of stories.
Can you give your readers a hint about the next book in the series?
The next book in the series, MATTIE'S PLEDGE, follows Hannah's family and neighbors as they travel west from Pennsylvania to Indiana. The main characters are Hannah's brother, Jacob, and Mattie, a girl from the Somerset County settlement. There is adventure, a bit of suspense, and, of course, plenty of romance. I think you'll enjoy it!
You have mentioned that you receive many story ideas from your parents and grandparents. Is it important to you to stay true to these accounts, or do you make changes to add intrigue or controversy?
The story ideas that I get from my family history are starting points. Like every family, we have oral histories of the great-grandfather who pioneered in a certain area, or the great-aunt who was a flapper during the 1920's. But once a few generations have passed, we remember the story, but there isn't anyone left who remembers the person. What I do is research the facts behind the family histories and try to give a personality to the people involved.
I like to take the handed down tales and ask myself what kind of person would have an adventure like the ones in the stories – what would drive them to make the move from Pennsylvania to Indiana? And then a character evolves from my musings. Not my ancestor, but someone who could have been in my family line.
Your readers are very complimentary of your writing and stories. In your opinion, what is the greatest compliment you have received from a fan? Why was it significant to you?
I am so humbled by the kind comments my readers make. I think one of the greatest compliments I received was when a reader called my writing "tender." I love to become emotionally involved in the books I read – I want them to touch my heart. I am thankful that my writing can touch other's hearts in the same way.
What new ideas do you explore in this series that may not have been addressed in your previous books?
My previous Amish books took place in the 1930's, during the Great Depression. Those characters struggled to remain separate from a changing world. At that time, electricity, telephones, and automobiles were all making inroads into the rural communities, which caused some strife as each church district made the decisions of what new technologies to adopt and which to ignore.
This series, beginning with HANNAH'S CHOICE, takes place almost one hundred years earlier, just before the American Civil War. Not only are there rumblings of the coming Schism within the Amish Church, but other issues touch the characters' lives – like the abolition of slavery and the Underground Railroad. For a group who highly values the biblical directive to obey the governmental authorities, how do they decide their role in these controversies?
Another idea I explore is the differences between three very similar groups – the Amish, the Mennonites and the German Baptist Brethren (also known as Dunkards). All three groups had similar roots in Europe, and all three were descendants of the Anabaptists of the 1600's. But the details that separated them, as subtle as they appear to outsiders, made all the difference in the world to those involved.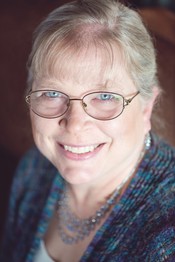 Jan Drexler grew up surrounded by books and storytellers. With pastors and teachers populating both sides of her extended family, we aren't surprised that she wanted to be a first-class storyteller herself. She is the author of The Prodigal Son Returns, A Mother for His Children, and A Home for His Family.
Born and raised in Michigan, Jan is the descendant of Amish, Mennonite, and Brethren immigrants who settled in Berks, Somerset, and Lancaster counties in Pennsylvania in mid-1700.
Her first love was homeschooling, but when her youngest son graduated she asked God to give her something useful to do for the next phase of her life. The answer was a computer and the deep well of family stories handed down from her parents and grandparents.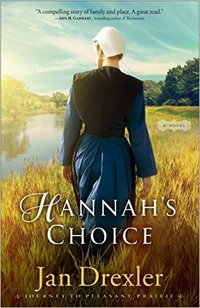 Hannah Yoder loves her quiet life on the banks of the Conestoga Creek. In 1842, this corner of Lancaster County is settled and peaceful–yet problems lurk beneath the placid facade. Hannah's father worries about the spread of liberal ideas from their Mennonite and Brethren neighbors. And Hannah blames herself for a tragedy that struck their home nine years ago. She strives to be the one person who can bind the threads of her family together in spite of her mother's ongoing depression and her sister's rejection of their family. But her world is threatening to unravel.
When two young men seek her hand in marriage–one offering the home she craves and the other promising the adventure of following God's call west–Hannah must make a choice. Faithfully perform her duties to her family? Or defy her father and abandon her community?
With a tender hand, Jan Drexler teases out the threads of a romance that will captivate readers in this brand-new Amish historical series.