If you're a fan of Foyle's War or other period pieces on PBS / BBC, then check out RADIO GIRLS for a glimpse behind the scenes of the start of the BBC. Mixing fictional and non-fictional characters, Sarah-Jane Stratford brings the era to life. You'll soon be digging into Wikipedia for more details!
How did you first learn about Hilda Matheson, and how did you come to write about her?
I came across her name during research—just a short line, saying she was the first Director of Talks at the BBC. Not the first woman, the first director, period. Which seemed quite a thing in 1926. As I kept reading about her, I realized what an influential, yet unknown, feminist she was. She was in M15, recruited there by T.E. Lawrence (aka, Lawrence of Arabia); she was political secretary to Lady Astor, who was the first woman to be elected as a member of Parliament; and then she was hired away to the BBC, where she developed the concept of what talk radio could be. (Anyone who enjoys NPR or the BBC owes her a debt.) She went on to write the first ever book on broadcasting, and developed an outline for effective wartime broadcasting, which was used throughout WWII. History is full of amazing women who did extraordinary things but whose names we don't know—in the case of Hilda, I'm determined to change that.
We learn midway through the story that Hilda is a lesbian. What did you notice in your research about the BBC and its attitude toward gay people—both those behind the scenes and in front of the microphone?
The BBC was reflective of a lot of cultural institutions in that it attracted creative, progressive people and it pretty much goes without saying that a number of them were LGBT. Male homosexuality was illegal, but lesbianism wasn't. (There's a delightful myth to the effect that Queen Victoria didn't think women got up to such things—the accepted truth is that men didn't want to alert women to the idea of it.) That said, most women found it safer to keep their preferences quiet.
Hilda was keen on having all the most famous and influential people of the day come broadcast. Plenty of them were gay and it did bother Reith, who was not just homophobic, but downright Puritanical. Whether Reith knew that a good percentage of his staff was gay or not, I don't know, though he might have been prudent enough to know he couldn't vet everyone on the basis of their sexuality. Reith definitely had issues with the "morality" of a lot of the broadcasters, but had enough commercial sense to not block most of them—all the better for us!
How is Maisie's trajectory from "traditional girl" to budding career woman reflective of changes women were experiencing in the 1920s?
The standard paradigm of a 1920s young woman is the flapper—the woman who embraced short hair, short skirts, makeup, and, most importantly, an unprecedented freedom. But many women, especially those like Maisie who grew up poor and uneducated, still desired or felt obliged to pursue traditional roles. In some ways, the war exacerbated this. True, there were far fewer men to marry, and this prompted a lot of women to enter the workforce. But there were also many who felt it was their duty to have children and thus renew the country. Maisie never had a proper family and so wants to gain one via marriage. But the environment at the BBC helps her realize she has other interests and boundless energy, like her mentor, Hilda.
How has women's role in the media changed since the 1920s?
The BBC was exceptional from the outset in that it not only included women, it placed a number of them in prominent positions. It was also more liberal (sort of) in its attitude towards married women working. But that was the exception, and what we have seen—too slowly—is women's inclusion becoming the rule, not the exception. Hilda was unusual in having a job that would normally have gone to a man, as the department she helmed quickly became one of the most critical in the BBC.
It's only recently that you see—and hear—more women's voices throughout media and sadly, they're not necessarily given the same respect as a male voice. But I think the continued presence of women like Rachel Maddow, Christiane Amanpour, Audie Cornish and so many others in print and online journalism keep us edging closer to parity.
What media do you think Hilda would consume today if she were alive?
I think she would still love the BBC and the Guardian. She would certainly love the Internet and likely be a huge influencer on Twitter. I know she'd be pleased to see so many publications, in print and online, run by and for women, and the rise of LGBT-focused media would thrill her no end. Between her sense of humor, sharp news sense, and interest in speaking truth to power, programs like Last Week Tonight and especially Full Frontal with Samantha Bee would be regular viewing for her. If she wasn't a producer on one of them, that is.
The election of 1929—the first where all women could vote—plays a strong role in the book. What excited you about getting your characters involved in that event?
I teared up as I was writing both the scene where Maisie breaks the news to Hilda that the Equal Franchise Act is about to pass, and when Maisie casts her first vote. So many women (and some men too—thanks, fellas!) had fought for this right for decades. Fought—been imprisoned—beaten—died. Women over 30 were awarded the right to vote in 1918, but I knew that, for women like Maisie and Hilda, the 1929 victory was the ultimate culmination of a long, hard slog for equality.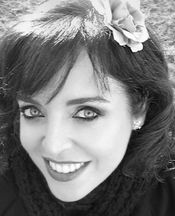 Sarah-Jane Stratford is an author and essayist who has written for the Guardian, Boston Globe, Los Angeles Review of Books, Slate, Salon, and Guernica, among others. She is also a member of WAM! (Women, Action, and the Media).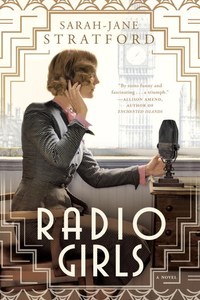 The Great War is over, and change is in the air, in this novel that brings to life the exciting days of early British radio…and one woman who finds her voice while working alongside the brilliant women and men of the BBC.
London, 1926. American-raised Maisie Musgrave is thrilled to land a job as a secretary at the upstart British Broadcasting Corporation, whose use of radio—still new, strange, and electrifying—is captivating the nation. But the hectic pace, smart young staff, and intimidating bosses only add to Maisie's insecurity.
Soon, she is seduced by the work—gaining confidence as she arranges broadcasts by the most famous writers, scientists, and politicians in Britain. She is also caught up in a growing conflict between her two bosses, John Reith, the formidable Director-General of the BBC, and Hilda Matheson, the extraordinary director of the hugely popular Talks programming, who each have very different visions of what radio should be. Under Hilda's tutelage, Maisie discovers her talent, passion, and ambition. But when she unearths a shocking conspiracy, she and Hilda join forces to make their voices heard both on and off the air…and then face the dangerous consequences of telling the truth for a living.