Since the  Lamaze class  I  scheduled was in  Jersey,  my sister insisted I stay the night at her place.
My phone buzzed with an incoming text just as Sapphire pulled into the parking lot of the hospital.
Max: I'm in my apartment and ready to go!
"Speak of the devil?" Sapphire asked as she parked the car
"Yeah."  I  got out of the car and could feel her eyes drilling into my back as I texted him.
Me: Heading in now. Call you in a few minutes.
Avoiding  Sapphire's scrutiny,  I  walked purposefully toward the main entrance. Unsurprisingly,  my sister followed close behind me.  "Jade."
"What?"
"You know how  I  feel about your work and having no life. I want you to be happy. You really can't blame me for being your voice of reason."
"No,  I  can't  blame  you  for  being  you."  When she grinned,  I  leaned in and kissed her cheek. My sister had always been extremely protective of me and brutally honest with her opinions, and clearly she was #TeamMax.
A  few minutes later,  Nurse  Gail addressed the class.  Introductions were made, and we were all given name tags to wear.  I  waited until our instructor said,  "Okay,  let's get started," before tapping on Max's contact.
Once his handsome face appeared on the screen,  I  discretely held my phone so Max could see what I saw. As we quietly watched a quick movie, Sapphire spent the entire time covering her mouth to hold back her giggles while Max stared mesmerized until it came to an end. Gail flicked on the lights with a  smile.
"Does  anyone  have any questions?"
"I do," Max said.
Oh God.
The entire room turned to where the deep voice had sounded from, specifically the phone I had propped up on my belly.
"I'm sorry," Gail prompted, her eyes scanning the room. "Who has a question?"
"Down here," he said, and Sapphire snorted.
Gail then noticed my phone and grinned. "Am I being punked?"
"Um. . . my boyfriend couldn't be here today, so he's on video chat right now. He has the question."
I lifted my phone as an explanation,  my cheeks flaming while every pair of eyes focused on me, and a few of the participants chuckled. Gail curled her lips between her teeth, hiding her own mirth.
"Okay, this is a first. What is your question. . ."
She  let  her  words  hang  long  enough  for  him  to  fill  in,  "Max."
"Right. Max."
"If  my  girlfriend  chose  to  have  an  epidural,  would  it  slow down her labor?"
"That's a very good question, Max." I  rolled my eyes seeing the tiny square displaying his grinning face.  "Studies have shown that no delays occur during the dilation stage of labor,  whether you have an epidural or not. Once it's time to start pushing, an epidural delivery can be about ten or fifteen minutes longer than one without. But obviously, the added time is tolerable since our mommy won't be feeling any pain."
"Okay, thank you."
"You're  very  welcome." Gail scanned the room once more.  "Any  other  questions?"  When met with silence,  she went on to begin the  Lamaze training of the class.  "Max,  you can use a  pillow to practice the massage techniques you'll be using on Jade," Gail said nonchalantly.
"I'm right there with you, Gail," he responded proudly, clutching a pillow and causing another snort to escape from my sister. And as  Gail led the mommies-to-be in the room to begin their breathing exercises,  from my phone we heard  Max shouting, "Breathe. . .  breathe. . . breathe. . . breathe."
(C) A.M. Madden, Entangled Publishing, 2020. Printed with permission from the publisher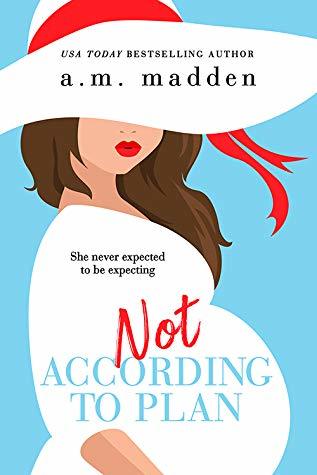 For one night of my life, I dared to do something reckless.
My birthday. A bar. Karaoke. And a man so hot he could melt the sun.
Sparks flew. Lust took over.
For one night of my life, I felt alive.
Then I was back to my "boring" life. Career-driven. Goal-oriented. Always planning ahead.
But nothing could have prepared me for the positive pregnancy test. We weren't that reckless.
There goes my "boring" life. And what happens when I tell the father?
Women's Fiction Contemporary | Romance Comedy [Entangled: Amara, On Sale: March 23, 2020, e-Book, ISBN: 9781682815441 / eISBN: 9781682815441]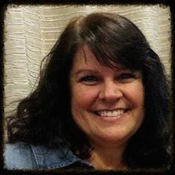 A USA Today bestselling, award-winning author, A.M. Madden is also a Jersey girl whose addiction to romance started at twelve after reading Judy Blume's Forever. As a self-proclaimed hopeless romantic, she truly believes that true love knows no bounds. In her books, she aspires to write fun, sexy, realistic love stories that will stay with you long after you turn the last page. She creates realistic characters and believes there's no better compliment than when readers felt they knew the characters personally.
When not writing, she's busy being a wife to her soulmate, and a mother to two boys who she believes are the most handsome men on earth. She loves to cook, hates to bake, and dreams about living at the beach someday.