Welcome to Fresh Fiction, Sarah! Please tell us about yourself and your new book, RUTHLESS.
Hello!  Thanks for having me!!  I started off my career writing for television (and still do!), so my prose tends to be fast-paced and dialogue-heavy.  RUTHLESS is the third book in my EYE OF THE BEHOLDER trilogy, about a seemingly idyllic future society where good people are rewarded and bad ones punished… "good deeds" make you more beautiful, while "bad" ones lead to deformity and death.  By the time we get to the third book, our main character, Grace, has learned the truth about her world, and she's on a mission to set things right.  Although, "setting things right" is more complicated than it seems, just like in real life – and that's a lot of what this series is about, that nothing is black and white.
RUTHLESS marks the end of your Eye of the Beholder trilogy. What have you loved the most about creating these books? Is it bittersweet for this series to come to an end?
I'm really excited for this full trilogy to be out in the world!  Though RUTHLESS was the hardest book I've ever written, I'm really proud of how the series concludes.  I've spent most of my time writing episodic television, where each episode needs to cliffhang into another – it's really rare to get to write a series finale in television, so to get the chance to write a real ending is thrilling for me.  The most enjoyable thing about writing these books was also the scariest thing – you don't have this whole team of people to help you.  I've always had other writers and directors and cast and crew and producers, all working together to make this huge endeavor happen.  With novels, it's just me, and that's wonderful, to have all that control, but also challenging, to not have all those people to rely on to help you when you hit a roadblock. 
Over the course of the Eye of the Beholder series, Grace has transformed from disillusioned young woman to leader of the rebellion. How has Grace changed since book one, SINLESS? What will readers find inspiring about her?
Her journey is intended to mirror the experience of reaching adulthood: thinking you know everything, and then going out into the world (like to college/the workforce) and discovering that everything is more complicated and nuanced than it seems.  Grace starts the series being confident in her beliefs, but timid – she's been taught to stay in her place.  When her beliefs are challenged, she begins a journey that transforms her into a really different character.  In book one, she's still very hesitant, afraid to take action because she's afraid of the responsibility that comes along with taking that action.  By book three, she's become almost the opposite of that.  I hope it will be inspiring to readers to see someone becoming more confident in herself to make those tough choices.
Faith and beauty, wrongdoing and ugliness, truth and lies… there are many different themes juxtaposed against each other throughout this book. Can you tell us about the inspiration behind your series, and how they come to a head in RUTHLESS?
The inspiration was actually Bokononism, the fake religion that Vonnegut creates for Cat's Cradle.  He tells you right off the bat that it's fake, but this little religion is so delightful, you want it to be real.  I wanted to create something that felt similar.  The ultimate theme of the series is discovering that your whole worldview is a lie, that things are more complicated than they seem, and Grace's whole journey is about that – realizing how much nuance there is in the world, and trying to find a path forward that allows for that kind of nuance.
I noticed in your bio that you were a writer on the CW show Arrow! What was that experience like?
It was great!  Writing on a TV show is really fun. . . you spend every day hanging out with awesome people, telling a story together.  And our crew up in Vancouver is so talented.  I was always blown away when I saw the footage that came back. . . they make every frame look like a million bucks.  Obviously, the time crunch of a network schedule is intense – when you get down to the wire at the end of the season, it can be exhausting.  But that stress can help to bond people, too!
I love to ask authors what they're reading! What have you recently read that you loved?
I just finished Recursion by Blake Crouch – what an amazing thrill ride of a book, which uses its sci-fi premise to pose really interesting philosophical questions.  Highly recommend!!
What can readers – or TV watchers! – expect from you next?
I just finished a new novel, adult fiction this time – a bit of romance, a bit of sci-fi, and it's possibly my favorite thing I've ever written.  We haven't even gone on submission yet though, so it'll be awhile before it's out in the world.
Rapid Fire Random Questions
Cats or dogs: Cats!! My friends and family will tell you I'm pretty obsessed with my cat.
Book you recommend the most:  Homo Deus by Yuval Noah Harari.  Nonfiction, but reads like science fiction.  Incredibly thought-provoking.
Favorite smell: fresh-baked cookies
Ketchup or mustard: Ketchup (I'm from Pittsburgh, our city is built on Heinz!)
You've been invited to a costume party – what do you dress up as?:  I'm always that person at a costume party where everyone's like, "what are you supposed to be?" I usually pick something weird and abstract that no one gets.
What fictional city/location would you visit?  The Hollywoo of Bojack Horseman.  Basically where I already live, but sometimes people are inexplicably animals.
Favorite childhood movie:  Lion King
How do you practice self-care?:  Yoga and chatting with friends.  I have amazingly supportive friends!
Breakfast or dinner? I'm going to be contrarian and say lunch.
You have a totally free afternoon – no deadlines, no obligations, no Twitter notifications!  What do you do?:  Hiking if it's warm enough!
Eye of the Beholder #3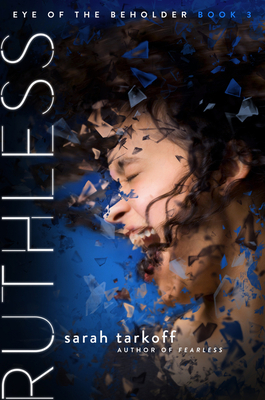 A brave young woman risks everything to expose a conspiracy controlling her world in this heart-pounding finale to the Eye of the Beholder series, a thrilling sag set in a near-future dystopian society.
Grace Luther grew up believing in the Revelations: the moment when Great Spirit "saved" humanity and transformed the world into a place where pious behavior is rewarded with beauty, and wrongdoing results in ugliness and even death. But at eighteen she learned the truth: the Revelations were a lie meant to manipulate and suppress her society.
Joining the resistance, Grace heroically struck a major blow against the government of the prophets. Now many in the rebellion believe that "Prophet Grace," is the champion who will lead them to final victory. Grace isn't so sure. The battle has cost too many lives—including those closest to her. Devastated by all she has seen and endured, she fears she cannot command anyone—much less an entire movement.
As the government's reign of terror intensifies, rebel after rebel is targeted and killed. Yet there is one last hope. With the future at stake, Grace must overcome her fears to expose and destroy the government's false prophets forever. Though she has many doubts, there's one thing she's certain of: she will lead the rebellion to victory . . . or die trying.
Young Adult Science Fiction [Harper Voyager, On Sale: March 31, 2020, Paperback / e-Book, ISBN: 9780062456427 / eISBN: 9780062456434]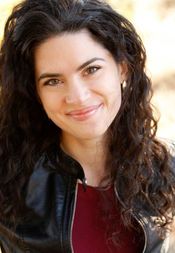 Sarah Tarkoff has written for the CW series Arrow. Other TV writing credits include ABC's Mistresses, Lifetime's Witches of East End, and the animated series Vixen and The Ray.
She graduated from the University of Southern California with a degree in screenwriting (hence all the screenwriting), and currently lives in Los Angeles.
***
Fresh Fiction Editorial Manager Danielle Dresser is an avid reader, lackluster-yet-mighty crafter, and accomplished TV binge-watcher. Once upon a time, she was a publisher publicist and continues to cultivate her love of books and reading by chatting with the best authors in the business. She lives in Chicagoland with her very own romance hero husband, darling daughter, and two tempestuous cats. Follow her on Twitter and Instagram, @dj_dresser.