Writing books for a living is nothing to complain about: I work from home, I spend my days largely uninterrupted, and then, you know, there are the champagne parties, the ball gowns and the book launches parties with cake pops because oh my God I never really got over the cake pop craze and it's become a little embarrassing.
I live on a military base, so my alarm clock is less the soothing sounds of my local radio station, and more the sound of five aircraft taking off about 500m from my bedroom window. I roll over, stretch and then remember my deadlines. An empty pit opens in my stomach.
I get out of bed, put my glasses on and go into the bathroom. Too much. I remove my glasses and everything looks much better – good enough for me to think that last night's make up will do for the day too.
The first celebration of the day is when I realize that my dog hasn't pooped in the kitchen. Fist pump. It's going to be a good day, and obviously the pup is feeling better too. Win-win.
After coffee, I give the dogs a quick walk. The looks that people are giving me make me realize that there was no way yesterday's make up still looks good. I make a note to myself about it that I will immediately forget.
I come back inside to write. But first, I need more coffee and a few minutes to check Twitter and Facebook.
Four hours later, I realize that I haven't started to write yet, so I grab some blue index cards on which I've written my plot points. I shuffle them around, make sure they're in the right order, and lay them down on the dinner table. God, I'm hungry.
I should eat. I can only get my creative juices going with food. An author cannot write good words fueled only by panic and coffee. I grab a sandwich of mustard and cucumber, lament the lack of food in the house, and make a shopping list that I will be inevitably be "too busy writing" to actually go out and shop for.
My husband calls mid-afternoon. The conversation will go something like this:
Him: How's your day?

Me: Good thanks – just doing some cleaning (this is a lie).

Him: How much have you written today?

Me: A couple of thousand. Doing well (also a lie).

Him: That's awesome. Keep going! I'm proud of you. See you in a couple of hours!
I put the phone down, panicked that I lied to him about my word count and urgently needing to write 2k so that it becomes the truth, and notice for the first time that the kitchen is a mess from last night, and that I'm still in my pajamas. I take a second and acknowledge that maybe the odd looks I got this morning weren't just to do with my second-day make up.
Within the space of an hour, I've showered, changed, washed my face at last, and tidied the kitchen. Now I have to write a few thousand words by the time my husband gets back.
I go up to the office and see I have an email that I've been waiting for: A USAF Major who flies F-15s has found a few minutes to answer some questions about her experiences. She prefaced the email by telling me that the only reason she had time to write was that she was procrastinating about doing something else. It makes me feel a little better about my accidental Facebooking morning.
Her email inspires me to get writing. The heroine in my new book, ACES WILD, is the pilot of an F-16, and is as bad-ass as the Major emailing me. I become so absorbed in the story that I don't even notice the dogs leave the office to greet my husband.
At the end of the day I've netted 3k words, a clean face (eventually), a glass of wine (or two), and I'm a little closer to my deadline. We'll see what tomorrow brings, but for goodness sake…if you see me on Facebook, feel free to slap me.
What's the worst/most embarrassing thing you do when you're home alone? Tell me, and make me feel less ashamed, and be in with a chance to win two signed Alpha Ops books + swag, and maybe even some English candy!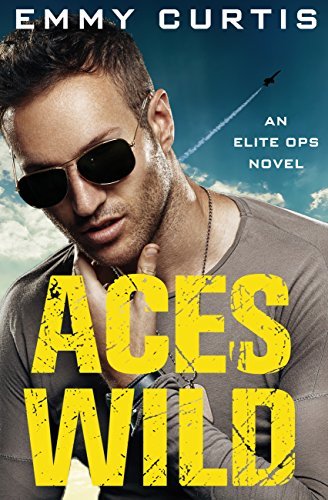 In the heat of the Nevada desert, the most elite military pilots in the world are about to engage in some friendly competition. Only this year, someone is changing all the rules…
RAF pilot Dexter Stone has been through his fair share of sticky situations. After living through a crash in enemy territory where no one expected him to walk away, the Red Flag training exercises should be a piece of cake-assuming he can keep his mind on the mission and not on the smart mouth of his gorgeous American competition.
As one of the few women in a sky full of hotshot flyboys, Maj. Eleanor Daniels has worked day and night to earn a coveted spot at Red Flag. And she's not about to let some cocky British bad boy distract her from winning. But when the games take a deadly turn, he may be her only hope for survival.
Romance Military | Romance Contemporary [Forever Yours, On Sale: April 30, 2017, Paperback / e-Book, ISBN: 9781478947905 / eISBN: 9781478947912]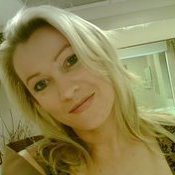 Emmy Curtis is an editor and a romance writer. An ex-pat Brit, she quells her homesickness with Cadbury Flakes and Fray Bentos pies. She's lived in London, Paris and New York, and has settled for the time being, in North Carolina. When not writing, Emmy loves to travel with her military husband and take long walks with their Lab. All things considered, her life is chock full of hoot, just a little bit of nanny. And if you get that reference…well, she already considers you kin.