Have you ever been to Blessings, Georgia? You should take a trip there someday. There aren't any tourist destinations, but there is a feeling within that sleepy Southern town unlike any place I've ever been.
Every time I begin a new story, I get to revisit the residents, some of whom are aggravating, and some who will melt your heart upon introduction. But they all have one thing in common. When someone is in need, they come together without judgment, giving of themselves and their time, sharing joy and grief.
I wish I lived there. Every time I finish a story, I feel lost…like I moved away from my own special Eden. Everyone should live in a place like this at least once in their lives, if for no other reason than to be reminded of the good in the world, and what love for your fellow man really means.
COUNT YOUR BLESSINGS was the novella that introduced my readers to this place and the people who live there. Each story is a stand-alone book, but with continuing characters that pop in and out of ensuing episodes of life in Blessings.
The latest saga to come out of Blessings is a story called A PIECE OF MY HEART. I know I left a piece of my heart behind when it was over.
Whether you start at the first, or in the middle, or with the newest, it won't really matter. All the stories stand alone, without the need to read in sequence. You don't have to start at the beginning…but you really, really, REALLY should start somewhere. Why not with this one?
Begin the journey with A PIECE OF MY HEART.
But mark the road so you will be able to find your way back, because you'll miss it, and you'll miss them.
If I ever disappear, someone check the highways and byways of Georgia, because that's where I'll be.
It's not on a map, but it's for certain somewhere between Savannah and heaven. Of that I am certain.
New York Times and USA Today bestselling author Sharon Sala writes dreams come true in her newest contemporary romance
She's never had a home
Growing up in a troubled foster home, Mercy Dane knew she could never rely on anyone but herself. She's used to giving her all to people who don't give her a second glance, so when she races to Blessings, Georgia, to save the life of an accident victim, she's flabbergasted when the grateful town opens its arms to her. She never dreamed she'd ever find family or friends-or a man who looks at her as if she hung the stars.
Until she finds peace in his arms
Police Chief Lon Pittman is getting restless living in sleepy little Blessings. But the day Mercy Dane roars into his life on the back of a motorcycle, practically daring him to pull her over, he's lost. There's something about Mercy's tough-yet-vulnerable spirit that calls to Lon, and he will do anything in his power to make her realize that home isn't just where the heart is-home is where their heart is.
Romance Contemporary [Sourcebooks Casablanca, On Sale: May 2, 2017, Mass Market Paperback / e-Book, ISBN: 9781492646020 / eISBN: 9781492646037]

Settle in for a Lovely Visit to a Place That Feels Like Home
Blessings, Georgia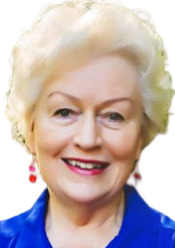 Sharon Sala is a long-time member of RWA, as well as a member of OKRWA. She has 85 plus books in print, written as Sharon Sala and Dinah McCall. First published in 1991, she's a seven-time RITA finalist, winner of the Janet Dailey Award, four-time Career Achievement winner from RT Magazine, National Reader's Choice Award, and Colorado Romance Writer's Award of Excellence winners five times each and has received the Nora Roberts Lifetime Achievement Award from Romance Writers of America. Her books are New York Times , USA Today, Publisher's Weekly, WaldenBooks mass market best-sellers. Writing changed her life, her world, and her fate.