It's been a well over six years since my ten-year marriage ended and I started over as a single mom. When I first started dating my ex, having dial-up internet was the big tech craze. Facebook didn't exist. Beepers were the way of texting and online dating was unheard of. The way you met people was through work, friends and going out.
Now fast forward a decade. I have two kids. No time. The same small group of friends I've had for years and I work from home. See the problem?
For me, the scary part of starting over wasn't having all the responsibilities completely on my shoulders, it was the idea of dating again. Meeting someone the ole fashion way—meaning you actually met a person, felt a connection with said person and things happened naturally—didn't seem likely for me. Which left online dating. Of course, I knew about online dating. I had a couple of friends who'd used that route. One actually met someone they eventually married. But more often than not, all I heard were horror stories. I had always thought, I'm glad that's something I don't have to worry with anymore.
*Snort* My introduction to dating again was not good. I was completely unprepared for the reality of it. Here I was a newly single woman, who'd been in a decade long relationship with one man. Maybe some women can slip right back into singlehood with ease after a long hiatus. I found it a little more difficult, heck, downright overwhelming. So much had changed. Of course, the men were older. Smoother. More experienced. Definitely more experienced than I was. Because I was downright naïve about the entire thing. I actually believed that online dating sites were places for people to find other people who were looking for someone special. I even marked my profile to say that! *chuckles*
So imagine my surprise when things went X-rated fast. I'm not the kind of girl who gets her jollies by sexting with men she's never met. Doesn't do a damn thing for me, and I'm not playing along just so he can get his rocks off if it's not going to benefit me too. To say the least, that started a five-year cycle with me and online dating. I'd post my profile, go on a date or chat with a few guys, get completely turned off by the opposite sex, become thankful that I was single and remove my profile. I'd spend a few months enjoying the life of a single woman, until a Saturday night came along, and I was sitting at home by myself and everyone else had plans. Boredom can be a huge motivator, so up went the profile again. And the cycle would start over.
It was during one of those "Saturday nights" that I meet my love (yep, you guessed it…online) and we just celebrated our two year anniversary. He was different from the start. None of this fake chat stuff to lure you in before he springs the what-color-is-your-panties crap. He was interesting. He was genuine. And he is now mine. The process sucked. I may have taken the long way around to find him. But, that's okay. Had I rushed it, I wouldn't have met him. It worked out the way it was supposed to.
In KNOCKED OUT BY LOVE, my heroine has just started the dating process again after the end of her eight-year marriage—and she's just as overwhelmed. Being back on the market isn't as easy as she thought it would be and missteps happen along the way. She turns to the hero, an old friend, for some coaching—and things get heated fast.
I'd love to hear your dating disaster!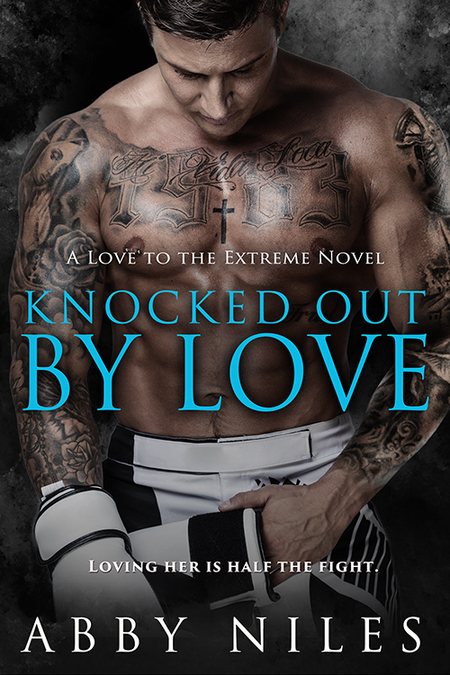 Brody Minton has loved Scarlett Harris for years. But she's his best friend's wife, so he's worked hard to keep his distance. Hearing the marriage is over shouldn't change anything. Only an ass would make a move on a friend's ex… Except Scarlett wants help getting back in the dating game, and Brody's torn. If he helps her out, he can keep an eye on her and guard her vulnerable heart. But having the woman he's longed for for years in arms' reach is hell on a man's restraint, no matter how iron strong his will.
But loving Scarlett is only half the fight.
All Scarlett Harris wants is to get away for a while and rethink her life after filing for divorce from her lying, cheating bastard of a husband. The gorgeous Bahamas sounds like the perfect escape, except she's booked in very resort Brody "The Iron" Minton is staying at for his sister's wedding. Now her ex's best friend is dogging her every move, and is a witness to her first pathetic attempts at flirting in years. If Brody isn't going to leave her alone, then she'll just recruit him to help get her reacquainted with her single self.
Romance Contemporary [Entangled Select, On Sale: August 15, 2016, e-Book, ISBN: 9781633757196 / eISBN: 9781633757196]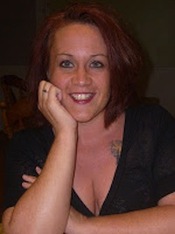 Abby Niles is the author of the contemporary MMA series, Love to the Extreme, and the paranormal series, The Awakening. She is also the author to the geeky romantic comedy, Defying Convention, where Live Action Role Players (LARPers) set out to teach their favorite author a lesson, but end up playing matchmaker instead.
Abby lives in North Carolina with the love of her life and their combined gaggle of kids. When she's not writing, she's trying to catch up on an endless pile of laundry and find time to get some much needed reading in.