1–What's the name of your latest release?
Try As I Smite
2–What is it about? 
In a paranormal retelling of A Christmas Carol, two people usually at odds with each other have to learn from the past, present, and future in order to stop a demon uprising.
Sometimes it pays to have a little devil in you. . . 
3–What word best describes your heroine? 
In charge
4–What makes your hero irresistible? 
He's incredibly powerful, but hasn't been corrupted by it. His intentions, even when he's being an ass, are about using his power, both as a mage and as a leader, to help.
5–Who are the people your main characters turn to when they need help? 
Each other, oddly, given how against each other they start out. Delilah turns to her mother (which may or may not be a mistake) but her relationship with both parents is a little…unusual. Alasdair's only family is his sister. He calls on the Convens Syndicate of magical leaders, of whom she is a part.
6–What do you love about the setting of your book? 
The book is set primarily in the northern California mountains near Yosemite which is gorgeous and one of my favorite places. I lived in the northern California area for ten years, so it's close to my heart.
7–Are you a plotter (follow an outline) or a pantster (write by the seat of your pants)?
I am a plantster. 🙂 I plot some major points so I know where the story is going and when it needs to get there. Then I let the characters tell me how.
8–What is an ideal writing day for you? 
Ideally, I get to the writing around 9am, right on time. The words then flow onto the paper and I hit my word count by 11am at the latest giving me time to do even more or working on things like marketing or editing or other stories. It rarely goes like that, but the days it does are glorious. 🙂
9–Do you listen to music while you write, need total silence, or do you have the TV on?
I will listen to music. I have a few different playlists. I tend to write at least one hour while on my treadmill desk, so that is to upbeat music. The rest of the time, I like to sing along. No TV. I get too distracted by whatever story is happening on the screen.
10– How do you approach research? 
It depends on the research. As a paranormal romance writer, most of what happens is entirely from my head. For these books I tend to do a ton of research on things like locations. I find travel blogs are great for that because of the sensory details and personal stories. I'm also a very visual person. So if I'm researching something like weapons or fighting techniques, then YouTube videos are a terrific way to do that. Really, you can find almost anything online these days.
11–What is your publishing journey story?
I wrote stories from childhood, but finally finished my first full-length book in 2010. Two years later I decided–while working full time, my kids were little, and I was getting my MBA–to do something with it. I found a terrific editor and then figured out how to self-publish. My entire idea was that if enough total strangers liked it, I'd keep going. From there it's been steps forward and steps backward. I love being a hybrid author with the blessing to enjoy both routes.
12–Do you have critique partners/writing groups you want to give a shout-out to? 
My fantastic writing partner and writing BFF Nicole Flockton. My private FB group the Awesome Nerds. My agent and editors and publishing teams who are the magic behind the scenes. My lovely, wonderful author friends who are my brothers and sisters in heart.
13–What're the most frustrating things about being an author? 
Like any passion and any job, there are always frustrations. Most of mine usually come about the middle of the book. The writing process slows and I have to push to get words on page almost every time. Or the characters will want to go a different direction. They're almost always right. I find it more odd than frustrating when reviews come in lower for the books I love most (which almost always happens). Having to wait as long as I do for a book to come out is hard, though worth it in the end. It's little things like that. 🙂
14–What's your favorite scent?
I don't have just one. I have so many. I'm a big fan of the wall plug-ins from Bath & Bodyworks. My favorite scents for those so far are gardenia, white pumpkin, and warm vanilla sugar. My other favorite scents are more nostalgic. The smell of Estes Park, CO where we went for summers growing up, or my mom's apple crisp, my husband's cologne…
15–What movie will you watch no matter what if it's on TV? 
The Martian, When Harry Met Sally, Pacific Rim, The Princess Bride, Star Wars (any of the originals), Pride & Prejudice.
16–Do you like breakfast, lunch, or dinner best? 
I like breakfast best, especially for dinner!
17–What's one thing you wish you knew more about? 
I would love to study psychology and world cultures for countries that weren't covered in my history classes (so basically everywhere except Europe and the US) as well as cultures within the US that also weren't covered in school.
18–What's the silliest thing you've recently done?
I do silly things every day. My keys end up in the fridge or I pour hot water over my cereal instead of my tea. It would be hard to pick just one. LOL.
19–What can readers expect from you next? 
Coming up is The Protector, the four book in my Fire's Edge dragon shifters series in December, and then The Warrior King, book three in my crossover Inferno Rise dragon shifters in March! I'm super excited about both!
20–How can readers reach you?
I am online in several ways. . . 
Awesome Nerds Private Facebook Fan Group: https://www.facebook.com/Abigail.Owen.Books/ 
Website: http://www.abigailowen.com
Facebook: http://www.facebook.com/Abigail.Owen.Books
Twitter: https://twitter.com/AOwenBooks
Instagram: https://www.instagram.com/abigailowenauthor/
Alasdair Blakesley is the head of the Covens Syndicate. He shouldn't need to look beyond the witches and warlocks he governs, or his own abilities, to solve any problem. But a demon infestation means he can't trust anyone who may be possessed. The last person he wants to ask for help is also the only person who can fix this, so he sucks up his pride and storms into her office.
And she turns him down cold.
As the owner of Brimstone Inc., Delilah's passion is helping others with their supernatural problems. But Alasdair is the last man Delilah wants to tangle with. The infuriating man sees too much and demands even more. And did she mention the way he sets her body on fire?
Not that it matters—demons are the only things with which she cannot interfere. Too bad a higher power steps in and sends them both on a crash course of each others' pasts, presents, and futures.
How is a Christmas Carol nightmare supposed to solve his demon problem without breaking the rules she's bound by?
Romance Paranormal [Entangled: Amara, On Sale: October 26, 2020, e-Book, ISBN: 9781649370655 / eISBN: 9781649370655]
If they can manage to work together the demons can't win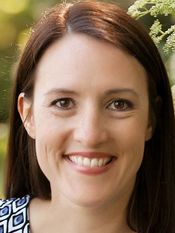 Paranormal romance author, Abigail Owen, grew up consuming books and exploring the world through her writing. She attempted to find a practical career related to her favorite pastime by earning a degree in English Rhetoric (Technical Writing). However, she swiftly discovered that writing without imagination is not nearly as fun as writing with it. No matter the genre, she loves to write feisty heroines, sexy heroes who deserve them, and a cast of lovable characters to surround them (and maybe get their own stories). Abigail currently resides in Austin, Texas, with her own personal hero (and she married that guy!) and their two children, who are growing up way too fast.