I'm not much of a jewelry person. I wear my wedding and engagement rings and when I go out, a pair of dangly earrings if I remember to put them on. I have one of those Pandora bracelets but it was taking so long to get the charms that I went down to the dollar store and bought a bunch of replicas to fill it up. Again, I forget to wear it most times.
So, when it came to writing a hero who was a jewelry designer, I had a lot to learn. I researched famous jewelry designers of the past and up-and-coming artists of today. I read up about world-renowned houses such as Tiffany's, Cartier, Bulgari, etc. But it wasn't until I searched on Pinterest for inspiration pieces that my heart really started pumping. Many lost hours of "research" (also known as bling envy) later, I found the premier piece for my story—a bicolor sapphire that I could wrap my book around. If you're interested in seeing this stone, please visit my Pinterest page and click on the Masquerading with the Billionaire board.
My jewelry designer hero, Remington Wolfe, was inspired by Harry Winston. Allegedly, at the age of twelve, Harry saw a two-carat emerald in a pawn shop, bought it for twenty-five cents and then sold it two days later for $800. And like my hero, his jewelry empire also began when he took stones from old-fashioned settings and reset the gems into beautiful contemporary pieces.
For myself, I have strong preferences when it comes to jewelry. I never wanted a diamond engagement ring but hadn't told anyone. I assumed that when the time came, I'd go to the store with my beloved and we'd choose a ring together. Then my boyfriend surprised me by proposing on a day trip to Paris (we were living in London at the time so it wasn't that far, but still amazing) and he held out a ring box to me. After I made him get down on one knee to make it all official, I took the box from his hand. Mine shook in what I hope he interpreted as surprise but was, in fact, trepidation. What if it was a diamond solitaire? How would I tell him that wasn't what I wanted?
I held my breath and opened the box to see an oval emerald as the central gemstone surrounded by small diamonds. Exactly what I'd dreamed of. He said he'd walked by a jewelry store and this ring caught his attention because it reminded him of my eyes, and he knew it was the one. And after that I knew he was the one. This year we are celebrating twenty years of marriage. What do you think the chances are he'll buy me another ring? Yeah, I didn't think so either. Guess I'll just have to make-do with my blinging book boyfriend Remington Wolfe.
I hope you enjoy MASQUERADING WITH THE BILLIONAIRE and all the beautiful bling.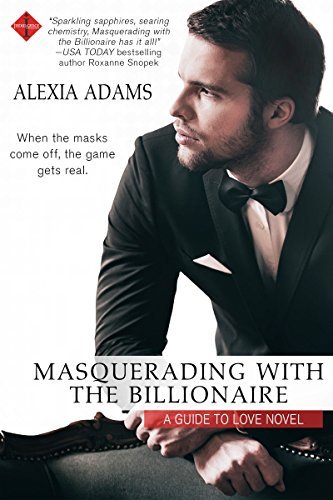 World-renowned jewelry designer Remington Wolfe is competing for the commission of a lifetime and someone is trying to destroy his company from the inside. He's in for more than one surprise when his unexpected rescuer turns out to be a sexy computer specialist with a sharp tongue and even sharper mind.
Kat Smith is a cyber-security expert and master of disguise. So being assigned to masquerade as Wolfe's girlfriend while she uncovers who slipped malicious code into his corporation's computer systems is no problem. But when Kat's past catches up to her and their fake relationship starts to feel a little too real, problems are all she seems to have.
Romance Contemporary [Entangled Indulgence, On Sale: March 13, 2017, e-Book, ISBN: 9781682814543 / eISBN: 9781633758797]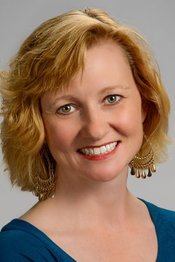 Alexia Adams was born in British Columbia, Canada, and traveled throughout North America as a child. After high school, she spent three months in Panama before moving to Dunedin, New Zealand, for a year, where she studied French and Russian at Otago University.
Back in Canada, she worked building fire engines until she'd saved enough for a round-the-world ticket. She traveled throughout Australasia before settling in London—the perfect place to indulge her love of history and travel. For four years, she lived and traveled throughout Europe before returning to her homeland. On the way back to Canada she stopped in Egypt, Jordan, Israel, India, Nepal, and of course, Australia and New Zealand. She lived again in Canada for one year before the lure of Europe and easy travel was too great, and she returned to the UK.
Marriage and the birth of two babies later, she moved back to Canada to raise her children with her British husband. Two more children were born in Canada, and her travel wings were well and truly clipped. Firmly rooted in the life of a stay-at-home mom, or trophy wife, as she prefers to be called, she turned to writing to exercise her mind, traveling vicariously through her romance novels. Her stories reflect her love of travel and cultural diversity and feature locations as disparate as the windswept prairies of Canada to hot and humid cities in Asia.