First off, I am thrilled to be here at Fresh Fiction— I love this website! I've been following for a while, so, add this to the pinch-me-is-this-really-happening list for this new author.
One of my favorite things about writing YA is the relationships. Because, young love. Le sigh. So many ups and downs, butterflies and roller coaster tummy twirls. It can be exhilarating and confusing and… Bloody. Well, when you're falling in love happens surrounded by war. In my YA debut, THE CASTAWAYS (Entangled TEEN), my main character, Olive, finds herself stranded on a middle-of-nowhere island, trapped in time and space. Now, this would be horrific enough, but there's a decade's long war in full-swing between two groups of kids and Olive lands smack dab in the mix of it.
Some might say that a love story doesn't belong entwined in all of that violence and upheaval. I say, bring it. Because, let's be honest, don't the best war stories involve romances? If you're not so sure, here's a quick list off the top of my head: The Winner's Series, Divergent, The Grisha Trilogy, Harry Potter, and Angelfall to name a few. And I'm not only talking modern literature. What about War and Peace and For Whom the Bell Tolls and Les Misérables? Can you imagine those books minus the love stories? (Hint: Don't try. You might just fall asleep.).
Also, while it's not a book but still very much a story, lest I forget to mention the whole Hamilton Musical phenomenon! Alexander Hamilton minus Eliza Schulyer? No torrid love affair with Maria Reynolds? Don't even make me go there! Because when passions are high and the action is hitting the fan, even with bullets flying, the love story brings us back from the throws of war. Love humanizes characters. It strips down the shell, the rough exterior that battle built and gives us flaws and vulnerability. It softens the edges.
Conversely, imagine these particular stories minus the wars. Meh, right?
Love and war works. And it works together in perfect juxtaposition. We could go so far as to say, in these instances, they rely on and complete each other. Individually, war… love… they tell great stories, but when blended and balanced, interwoven as the perfect storm, the outcome can be quite epic. And who doesn't want epic?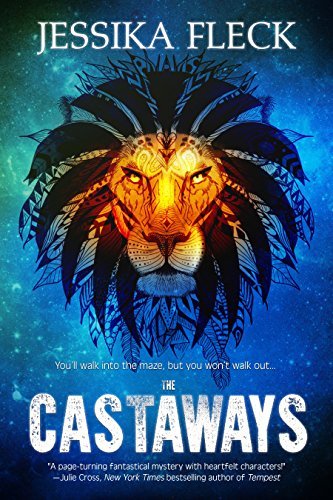 You'll walk into the maze, but you won't walk out…
Mean Girls meets Lord of the Flies in this YA contemporary fantasy.
The Castaway Carnival: fun, mysterious, dangerous.
Renowned for its infamous corn maze…and the kids who go missing in it.
When Olive runs into the maze, she wakes up on an isolated and undetectable island where a decades-long war between two factions of rival teens is in full swing.
Trapped, Olive must slowly attempt to win each of her new comrades' hearts as Will—their mysterious, stoically quiet, and handsome leader—steals hers.
Olive is only sure about one thing: her troop consists of the good guys, and she'll do whatever it takes to help them win the war and get back home.
Also available as a print book on Amazon.
Romance Contemporary | Fantasy [Entangled Teen, On Sale: April 3, 2017, e-Book, ISBN: 9781633759183 / ]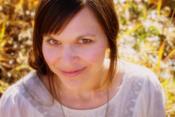 Jessika Fleck is a writer, unapologetic coffee drinker, and knitter — she sincerely hopes to one day discover a way to do all three at once. Until then, she continues collecting vintage typewriters and hourglasses, dreaming of an Ireland getaway, and convincing her husband they NEED more kittens.
Her work verges on fantastical and dark with a touch of realism. Her YA fantasy, THE CASTAWAYS (Entangled Teen), debuts April 3, 2017. THE OFFERING (Swoon Reads/Macmillan) releases in the fall of 2018.