Chapter 4
We know bad things happen in the world, that they always have, that they'll continue to do so. We also know that we can't stop them, and this knowledge is almost worse than the bad things themselves. That's what we've learned from Alice Lange. Sometimes the darkness wins. It creeps in like a thick, gray fog, covering everything as we stumble around, and when it finally lifts, we see what it has done, what it has taken from us and what it has left behind.
Before Alice, there was another girl. Rachel Granger. This was whom Millie was thinking of that night, when she said it wasn't safe to be out wandering alone in the dark. Her mother had only talked about Rachel to her husband, changing the subject when Millie walked into the room, but she'd picked up on the story, had known there was something, someone out there, to be afraid of, and the idea of it lodged itself in her brain.
Rachel wasn't from our neighborhood, but she lived only a few miles away. Like Alice, she was here and then gone. As far as anyone knows, this is what happened: on a Friday, she went to watch the football game at the high school, and left early for some reason. Her friends say the strap on her shoe had broken and she didn't want to walk home, and she said she would catch a ride from someone. Unlike Alice, she was found. Here and then gone and then here, in one sense, again. Strangled, left near a park we never visit, but one Rachel probably did, only a few streets over from her house.
We didn't know her, but we felt we knew her face almost as intimately as our own children's because it came to us in our homes, every night on the news for a week, bright and large and blurry. Rachel Granger had big eyes and a blond bob, and she held a few strands back with a barrette so that her face was open and clear.
What we couldn't see of Rachel, we filled in with our own children's features, their preferences, their mannerisms. It hurt to imagine her as our children, our children as her, but we couldn't stop ourselves. We couldn't see her hands in her picture, but Christine Pittman's mother knew Rachel had short, strong fingers like her daughter's, hands meant for catching and throwing. We couldn't hear her voice, but Millie's mother thought she looked like a girl who would be in choir, probably a soprano, like Millie was. Susannah's mother pictured Rachel in a soccer uniform and that short blond hair pulled back into a stubby ponytail, with the same wispy flyaway pieces of hair that sprang from Susannah's head after a long game.
Worse, though, was what we could see and hear: her mother's hair, also blond but darker, coarser, her voice gravelly with grief, her hands empty. When Rachel Granger's image came on TV, we watched. When her mother came on, first begging for her daughter to be returned, then begging for something no one could give her, we turned off the TV. It's time for dinner, we told everyone. For homework, for a bath, for bed.
Alice Lange left us in broad daylight. She was not frightened when she left. She did not think of Rachel Granger. Because she was getting into the car of someone she knew, because her shoes were not broken, because she was Alice Lange, and we've always told her she could do anything.
We thought we would see Alice Lange's face on the news one day. We haven't yet, but who knows? Maybe one day we'll turn on the TV, and there she'll be, an imperfect, blurry-edged picture of her lovely face smiling at us, and we'll grieve her again, what the darkness took from us.
© Alison Wisdom, HarperPerennial, 2021. Reprinted with permission from the publisher.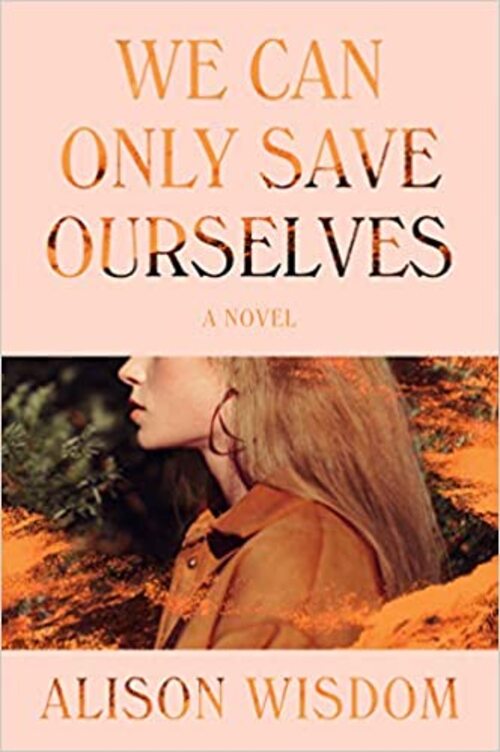 With echoes of The Virgin Suicides and The Fates Will Find Their Way, Alison Wisdom's debut novel is the story of one teenage girl's unlikely indoctrination and the reverberations in the tight-knit community she leaves behind.
Alice Lange's neighbors are proud to know her—a high-achieving student, cheerleader, and all-around good citizen, she's a perfect emblem of their sunny neighborhood. The night before she's expected to be crowned Homecoming Queen, though, she commits an act of vandalism, then disappears, following a magnetic stranger named Wesley to a bungalow in another part of the state. There, he promises, Alice can be her true self, shedding the shackles of conformity.
At the bungalow, however, she learns that four other young women seeking enlightenment and adventure have already followed him there. Her new lifestyle is intoxicating at first, but as Wesley's demands on all of them increase, the house becomes a pressure cooker—until one day they reach the point of no return.
Back home, the story of Alice's disappearance and radicalization is framed by the first-person plural chorus of the mothers who knew her before, who worry about her, but also resent the tear she made in the fabric of their perfect world, one that exposes the question: Isn't suburbia a kind of cult unto itself?
Combining the sharp social critique of Celeste Ng's Little Fires Everywhere with the elegiac beauty of Emma Cline's The Girls, this is a fierce literary debut from a writer to watch.
Women's Fiction Historical | Fiction [Harper Perennial, On Sale: February 2, 2021, Paperback / e-Book, ISBN: 978006299614 / eISBN: 9780062996152]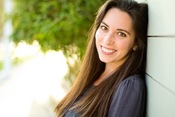 Alison is a fiction writer whose work has appeared in Ploughshares, Electric Literature, The Rumpus, Indiana Review, and elsewhere. A graduate of Baylor University in Waco, TX, she also holds her MFA in fiction from Vermont College of Fine Arts. She lives in Houston, TX with her husband and two children. Her novel We Can Only Save Ourselves, which follows the disappearance and radicalization of one "perfect" teenage girl, told from the perspective of the town she left behind, is forthcoming from Harper Perennial. She is also at work on a short story collection that explores marriage and parenthood.