1–What is the title of your latest release?
HER BANISHED KNIGHT'S REDEMPTION
2–What is it about?
HER BANISHED KNIGHT'S REDEMPTION is the 2nd book of the Notorious Knights series, set in 1218. It features Sir William (Will) Geraint – the good friend of Hugh de Villiers (the hero from book 1 – THE REBEL HEIRESS AND THE KNIGHT).
Will is quite embittered and different from the affable, easy-going knight we first meet in book 1 and is now living in exile in France as a sword-for-hire. He goes on quite a journey in this book as he escorts the lost heiress, Lady Isabel de Clancey back to England where they're forced to work together to uncover secrets from their past. With every rushed mile, their intense attraction becomes dangerously thrilling. There's a medieval treasure hunt to discover on their quest and even features a scene with the legendary Knights Templar.
3–What do you love about the setting of your book? 
My book is set in the villages and countryside around Aquitaine, the port of La Rochelle – which was part of the English Crown in 1218 – and also the English port of Southampton. What I loved most about all the various settings, was that apart from Isabel's fictional family seat in Somerset, everywhere featured in the book are real places.
4–How did yoUr heroine surprise you? 
The lovely Isabel de Clancey is a fascinating character. She's a survivor adapting to the harsh realities of her difficult life but I never expected her to be as astute, clever, and amusing as she turned out to be.
5–Why will readers love your hero? 
What can I say about the gorgeous warrior knight, Will Geraint, who we first meet in THE REBEL HEIRESS AND THE KNIGHT? He's witty, insightful, honorable, and has so much depth and integrity. Did I mention that he's gorgeous?
6–What was one of your biggest challenges while writing this book (spoiler-free, of course!)? 
Occasionally the research for that time in history can be quite challenging. There were moments in this book when I had to pause and dig a little deeper, especially the scenes in La Rochelle. For instance, there was only one of the famous towers built at that time – The Lantern Tower (Tour de la Lanterne) which isn't even the one that stands there today. So, I had to use other descriptions to inspire me and thankfully, I got there in the end.
7–Do you look forward to or do you dread the revision process? 
I do actually enjoy the revision process. It's about adding more and more layers to the existing manuscript, giving it more depth, and hopefully creating that little bit of magic.
8–What's your favorite snack to have on hand while writing? 
It's not really a snack but I always have copious amounts of tea when I'm writing.
9–Where would you go for an ideal writer's retreat? 
Switzerland with its mountainous backdrop would a wonderful place to write.
10–What's the best piece of writing advice you've received? 
I love this by writing expert Robert McKee: "Beyond imagination and insight, the most important component of talent is perseverance—the will to write and rewrite in pursuit of perfection."
11–Who is the fictional character you want to hang out with the most? (anyone in literature!)
It might be fun to hang out with Sherlock Holmes for a day and witness first-hand the workings of his magnificent mind.
12–What's one of your earliest book memories? 
There are so many to mention but the one book that really captured my imagination was The Lion, the Witch, and the Wardrobe by C.S Lewis.
13–If you had to write in a different genre, what would it be and why? 
Ooh maybe a cozy mystery or a YA book because I might still get away with infusing a little romance into the narrative.
14–What song will automatically put you in a good mood? 
"Here Comes the Sun" by the Beatles. It's an oldie but a goodie.
15–What is your favorite way to practice self-care?
I wouldn't say no to an indulgent spa-day with a glorious afternoon tea and glass of champagne.
16–What can you eat and never get sick of? 
Chocolate. 
17–Will you share a favorite, recent-ish book you recommend? 
A Governess Should Never…Tempt a Prizefighter by Emily Windsor. Such a gorgeous book.
18–Do you have any hobbies? 
I don't get the chance much these days, but I do enjoy making clothes, and painting.
19–Are you an early bird or a night owl?
An early bird when I'm writing.
20–What can readers expect from you next? 
Book 3 of the Notorious Knights series will be out in June 2021 and is set at a medieval tournament. The hero features briefly in Her Banished Knight's Redemption and I cannot wait to share it later this summer!
Notorious Knights #2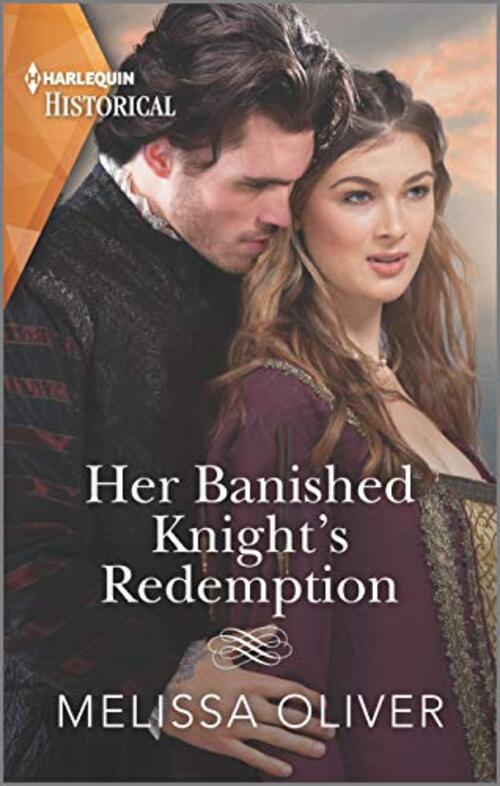 A lady's need for protection
A knight's chance for redemption
Exiled Knight William Geraint answers only to himself. Yet, a mission to reunite lost heiress Lady Isabel de Clancey with her family is Will's chance to finally atone for the torment of his past. With every rushed mile, their intense attraction becomes dangerously thrilling. He swore to protect Isabel not seduce her, but their desire for each other could threaten the redemption he's worked so hard to achieve…
"Melissa Oliver's debut blew us away." — Alison May, Romantic Novelists' Association Chair on The Rebel Heiress and the Knight
"A brilliant, engrossing debut." — The Blossom Twins on The Rebel Heiress and the Knight
"Melissa Oliver sets the scene perfectly. A wonderful debut and I can't wait to read what the author will write next!" — RaeReads on The Rebel Heiress and the Knight
Romance Historical | Fiction [Harlequin Historical, On Sale: February 1, 2021, e-Book, ISBN: 9781335506030 / eISBN: 9781335506030]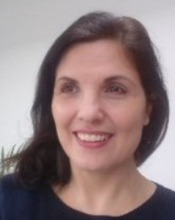 Melissa Oliver is from south-west London where she writes historical romance novels. She lives with her lovely husband and daughters, who share her passion for decrepit, old castles, grand palaces and all things historical.
Melissa is the winner of The Romantic Novelist Association's Joan Hessayon Award for new writers 2020 for her debut, The Rebel Heiress and the Knight.
When she's not writing she loves to travel for inspiration, paint, and visit museums & art galleries.