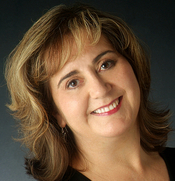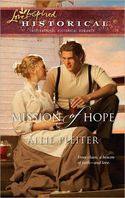 Things get blown out of proportion in our culture. It's like when my kids howl "I'm starving!" and I look at them and say, "Children in Ethiopia are starving. You are hungry." They roll their eyes, but I place great stock in the power of perspective and the leverage of point of view. Lots of things are out of our control, but how we react is always in our control.
Enter the Epic Disaster. In this case, the Great 1906 San Francisco Earthquake and Fires. Definitely "epic," on a scale rarely seen even though the word "epic" gets tossed around a lot these days. The city suffered crisis on every level–buildings, food, clothing, civil services, even social barriers were demolished in a handful of truly "epic" days. Rich people lost their homes alongside desperate families. Worthy people died while criminals survived–and vice versa mere feet away. The ruthless randomness of it all left people struggling to cope.
We often miss that the disaster also unearthed new ways to hope. Did you know a record number of marriage licenses were issued in the wake of the disaster? America experienced philanthropy on a scale seldom seen. When I unearthed the story of the postmaster who declared he would deliver mail no matter the circumstances, I knew I'd found a special kind of hero. One man who unearthed his unique role in the redemption and fulfilled his calling with all he possessed. It didn't take long for that seed of a story to grow into the tale of the mysterious Midnight Messenger, the postmaster's brave daughter, and the dramatic, dashing exploits of two young lovers as they discover how hope is the best weapon we ever have.
About MISSION OF HOPE
No one knows who he is or where he's from. But witnesses throughout San Francisco report a masked man in black is bringing supplies—and badly needed hope—to homeless earthquake survivors. Some believe that the city's gallant rescuer is a gentleman of wealth. But others whisper that he is a working-class man with courage as great as his faith.
And rumor has it that one of the city's most spirited society belles is helping him against her family's wishes. What can be confirmed is that the masked messenger will need more than a miracle to escape those on his trail—and win the woman risking everything to save him….
To comment on Allie's blog please click here.