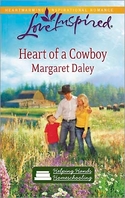 Helping Hands Home Schooling
July 2010
On Sale: July 1, 2010
Featuring: Jordan Masterson; Zachary Rutgers
224 pages
ISBN: 0373876092
EAN: 9780373876099
Paperback
$5.50
Inspirational Fiction Romance
Buy at Amazon.com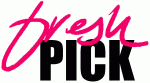 Heart Of A Cowboy
by Margaret Daley
Ten years ago Jordan Masterson left her hometown heartbroken—and pregnant. Now, yearning for connection with her family, the single mother returns to Tallgrass, Oklahoma. But she's shocked to find her son's father—unaware he has a child—a vital part of the community.
Zachary Rutgers owns the ranch that the local homeschoolers use for riding and recreation. Which means little Nicholas, Jordan and Zachary will be spending a lot of time together. Jordan must tell Zachary the truth about their son—and ask for answers herself. Hoping the heart of her cowboy will still be hers for the taking.
Excerpt
The horse in the corral reared up, jerking the rope from his wrangler's grip. Standing next to the hood of her car watching the interplay, Jordan Masterson stiffened. The animal's hooves plunged down toward the man. Barely missing him.
She gasped. Even from a distance the flare of the animal's nostrils indicated agitation. She glanced at her ten-year-old son as he climbed from her yellow Camaro.
Nicholas can't ride. He could get hurt.
The horse's whinny drew her attention to the corral again. The huge black animal backed up, lifting its head as it stared wide-eyed at the cowboy.
"Whoa, boy. Easy, Midnight." The soothing cadence of the man's deep, husky voice eased the mounting tension in Jordan as well as the horse Read More…