Instead of trying to find your perfect match in a dating app, we bring you the "Author-Reader Match" where we introduce you to authors as a reader you may fall in love with. It's our great pleasure to present Allie York!
Writes: I write sweet contemporary romance with a bit of steam. Each book comes as a standalone and with a happily ever after.
About: Southern hopeless romantic seeking lovers of swoony romance staring sassy heroines and the tolerant men who love them.
Ideal reader match:
-Loves books set in the south (mostly)
-Understands that every good love story has hills and valleys
-Loves sassy heroines
-Loves all kinds of heroes from the hopeless romantic to alpha males
What to expect:
-Swoony happily-ever-afters
-couples so madly in love they can barely function
***
About the 425 Madison Series
Welcome to 425 Madison Ave the perfect place to fall in love. Nine delicious romances set in fast-paced & sexy NYC just waiting for you to read.
The series features stories from some of your favorite romance authors: Leigh Lennon, MK Moore, Allie York, Aubree Valentine, Kay Gordon, Lauren Helms, Sylvia Kane, Katy Ames, and C. Lesbirel.
Join these authors as they come together, each with a standalone romance for you to enjoy.
Featuring some of readers' favorite tropes: second-chance romance, best friends sibling romance to a good ol' enemies to lovers romance. We've got you covered with a sports romance, a fake relationship and even an ugly duckling or two. Don't forget a brother's best friend and falling for your soul mate. Maybe a little love triangle as well. Each tale offers you something new, something different. After all, 425 Madison Avenue is the perfect place to fall in love.
For more information, visit the series website ➝ www.425madisonseries.com
Follow the series on Facebook ➝ https://www.facebook.com/425MadisonSeries
***
425 Madison Avenue Book 3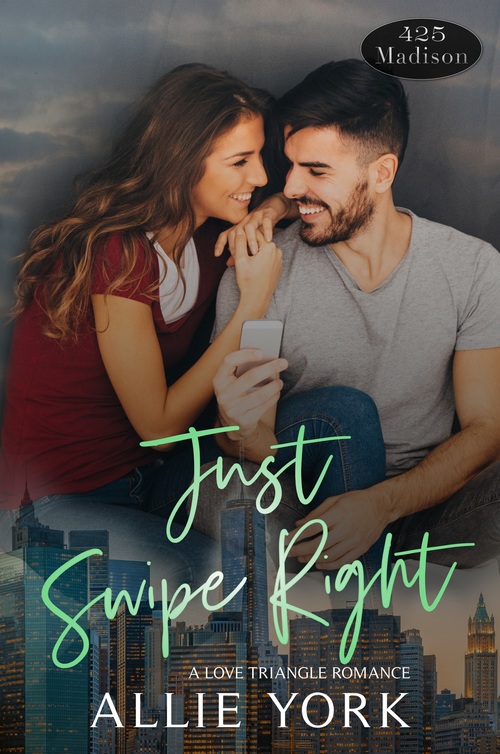 Eliza: My life is perfect. I have a luxurious apartment and my dream job. I also have a sister willing to sign me up for a dating app against my better judgment. I promise her one week before the app is deleted forever.
All it takes is one week before I'm matched with two amazing men and my perfect life becomes a perfect disaster.
Murphy: I needed a drastic change and I got it. My move from the middle of nowhere to the city lands me in a classy part of town with an upscale job. All I need is a personal life to match. So, I join the masses and download an app.
A match with the woman of my dreams has me considering a future.
The only problem is that I'm not the only one wanting to make her mine.
After all, 425 Madison is the perfect place to fall in love!
Romance Contemporary [Self Published, On Sale: March 14, 2019, e-Book, / ]