When I sat down to write my first book as an adult, I had no idea what I was doing or where it would lead. I ended up with a hot mess of a young adult romance mixed with a dash of dystopian. Since then I've gone on to write roughly twenty books, ten of them published, and none of them YA. My first series (The Broadway Series) follows a group of thirty-somethings as they fall in love and start families. My second series (The Shores) is a pair of best friends, starting their lives after college and falling for the last men they'd ever expect.  I love to read stories like this, but there is still something that pulls me back to the young adult genre every time.  There is something nostalgic about young love that I just can't get enough of. Recipe for Disaster has it all when it comes to a YA romance.
Whether I'm reading or writing, there are so many reasons to love a good YA romance:
All the firsts. YA romance often features first loves, first kisses, first dates, and all the other first that come with being a teen. In Recipe for Disaster, Aimee falls in love for the first time, and she falls hard. Like with most seventeen-year-olds, this love means she makes some questionable choices and jeopardizes her other relationships. No better time than seventeen to love with all your heart, right?
When you're a teenager, everything in your life is changing, but your friends are there riding it out with you and without them, life would be unbearable. Recipe for Disaster has BFF rollercoasters galore. When her first best friend ditches her for college, sorority life, and boys, Aimee finds a new friend where she least expects it. Aimee and Sienna make light work of forging a lasting friendship to help them navigate life.
Young Adult gives you all the feels. Growing up is hard, and the farther into it you get, the more complex every emotion is. At seventeen, every emotion is true, raw, and real. This means you love harder, laugh harder, cry harder and all of it feeds into who you become as an adult. In 'Recipe for Disaster' Aimee's mom leaves on vacation and decides to make it permanent. This creates a domino effect in Aimee's life that leads to new friends, new adventures, and navigating a world without her mother.
YA romance novels have high stakes. Think back to all the crazy things you did as a teen. Would you do those things now? Probably not. Sneaking out, going to places you aren't supposed to be, and doing things you aren't supposed to do it a right of passage as a teen. Add in the raw emotions, and there's a lot at stake for these young love birds. After Aimee and her remaining family relocate, she gets a surprise visit from an old friend and ends up where she isn't supposed to be, with people she shouldn't be with. Thankfully, her new friends are there to bail her out.
The swoons. While I love a great alpha hero in adult romance, YA (usually) stars a more toned-down version of this hero. These guys are usually falling in love for the first time at the same time as their female counterpart, and when a teen boy falls, he falls hard. In Recipe for Disaster, Aimee mistakenly calls a young man and they start a texting relationship that goes from Star Wars references and movie quotes to detailed dreams of meeting in real life and falling in love. Nothing is swoonier than a guy telling you how bad he wants to kiss you.
Put all five of these elements together, and you have the perfect YA romance that keeps the feels coming and the pages turning. These are just a few of the reasons to grab a great YA romance, and the reasons I will be writing more.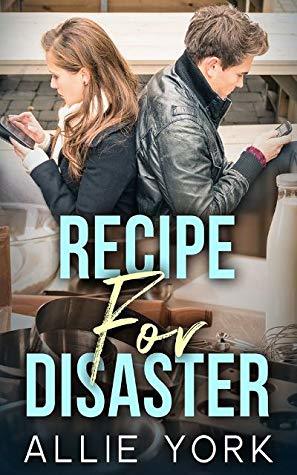 World's best muffins:
Step 1: Preheat oven to 375
Step 2: cream the butter and sugar until light
Step 3: Add eggs one at a time
Step 4: Forget you have a new phone in a new area code and call a random guy
Step 5: Continue to text random guy until you develop not-so-random feelings
Aimee's life was stable, normal, and loving; until it wasn't anymore. In the blink of an eye, she lost her childhood home, her best friend, and her sanity in one swoop.
But a misdialed number brings her an unexpected friend and a lot of new feelings.
Life is finally looking up and Aimee sets out to live life to the fullest with her newfound friend. That is until. . . Aimee's text life and real life collide to ruin everything.
Young Adult | Young Adult Romance [Self Published, On Sale: December 12, 2019, e-Book, / ]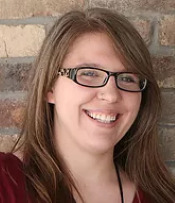 Allie is a mom and dog groomer by day. At night she is posted at her laptop writing or reading in a cozy corner. She has a soft spot for gooey romance, over-creamed coffee, and anything cute and furry.