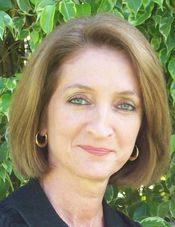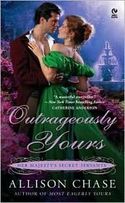 Who remembers that wonderful old movie from the eighties, Revenge Of The Nerds,
about 2 gawky kids who go off to college eager for good times and a taste of freedom? Things quickly go from bad to worse for the ungainly pair as they get pummeled by jocks, snubbed by the pretty girls, and ignored by college administrators. But by the end of the movie, our intrepid geeks not only prove they're much smarter than their popular counterparts – by winning the day through some cool, high tech antics – but they're sexier and more desirable, too! Why? Because they take the time to figure out what makes a girl happy. In fact, the nerdiest nerd of all ends up stealing the gorgeous head cheerleader away from the captain of the football team. Who among us didn't cheer at the very end when all the nerds stood tall and proud to the tune of Queen's We Are The Champions? I know I did!
There's no getting around it, Simon de Burgh, the hero of OUTRAGEOUSLY YOURS (book 2 in my Victorian series, Her Majesty's Secret Servants) is a nerd – of sorts. While rowing and wrestling at Cambridge University have sculpted his bod to hunky perfection, it's his mind that truly attracts heroine Ivy Sutherland. As a scientist, he's both a genius and a visionary, working to bring electricity into everyday use, plus a few extraordinary uses he's keeping under wraps for now. If things occasionally go BOOM up in his tower laboratory and sparks start shooting through the skylight, well, it's all in the name of progress…and passion.
Ivy is no lightweight in the brains department either. She might not be university educated, but this spunky girl spent enough time in her uncle's library to earn her a place as Simon's new assistant, albeit after she has cropped her curls, donned trousers and changed her name to Ned. She doesn't fool Simon for long, though, and pretty soon the irresistible powers of electromagnetism take on a whole new meaning. Together Simon and Ivy prove that being smart is very, very sexy!
When I first started writing OUTRAGEOUSLY YOURS, I found myself scrambling to take a crash course in Victorian physics…and Victorian Sci Fi. Now, my favorite subjects in school were the non-math and science ones, like English, history, or philosophy. I'm never one to do anything the easy way though, so why not write a story based on something I completely don't understand? Yet, as I researched currents, amps and electrons, I actually had flashes of comprehension – exciting moments for me! Oh, it's all gone now, of course, but I found it pretty thrilling to get inside the heads of the nerds who ushered in the modern age and all the cool technology we enjoy today. They're all heroes in my book!
If you ask me, it's the nerds of this world who are the most passionate about what they do, and who aren't afraid to throw their hearts and souls into something, whether it's a project or a relationship. And isn't that what being a hero is all about?
OUTRAGEOUSLY YOURS will be released on Dec. 7th. To find out more about the story, please visit my website. You can also find me on my blog, or on Facebook.
Leave a comment for a chance to win a signed copy!
Thank you, Fresh Fiction, for having me here today!